Follow this guide to Enable/Disable the IP filter on NVR (New UI) with monitor connected.
Applies to: RLN8-410 (hardware version H3MB18/N2MB02/N3MB01/N7MB01), RLN16-410 (hardware version H3MB18/N6MB01), RLN36
Step 1. Launch NVR, go to Settings > Network > Advanced page, then click IP Filter Settings.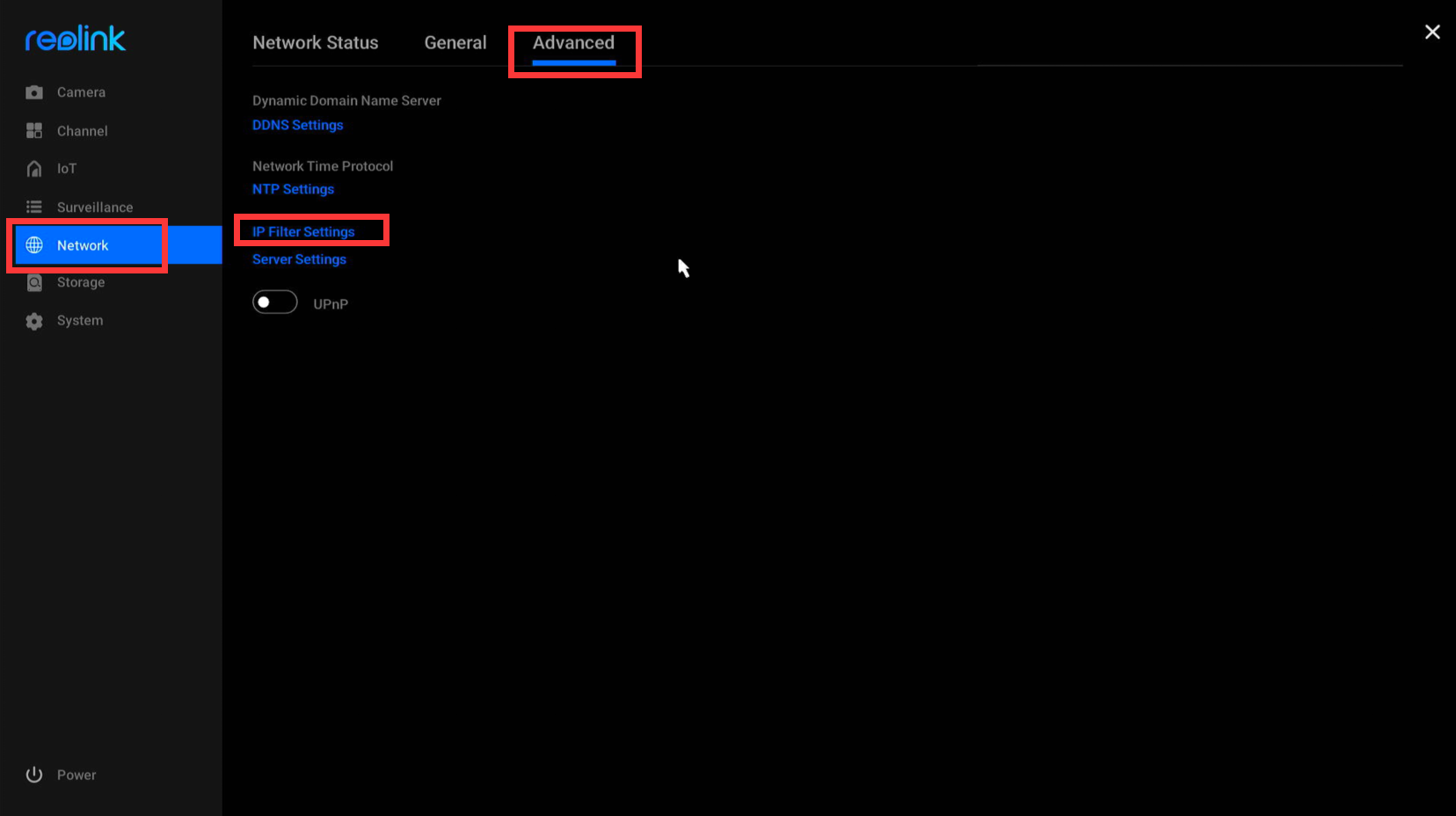 Step 2. Click the + Add IP icon to Enable the White List or Black List.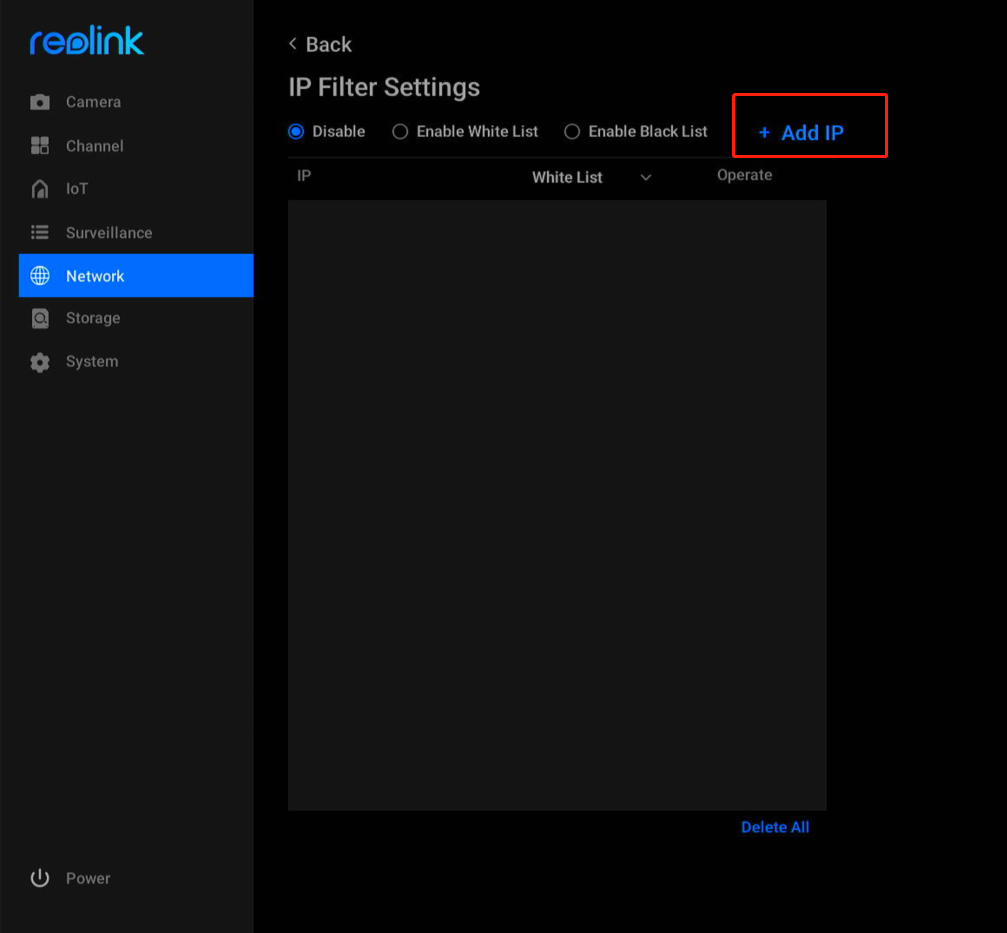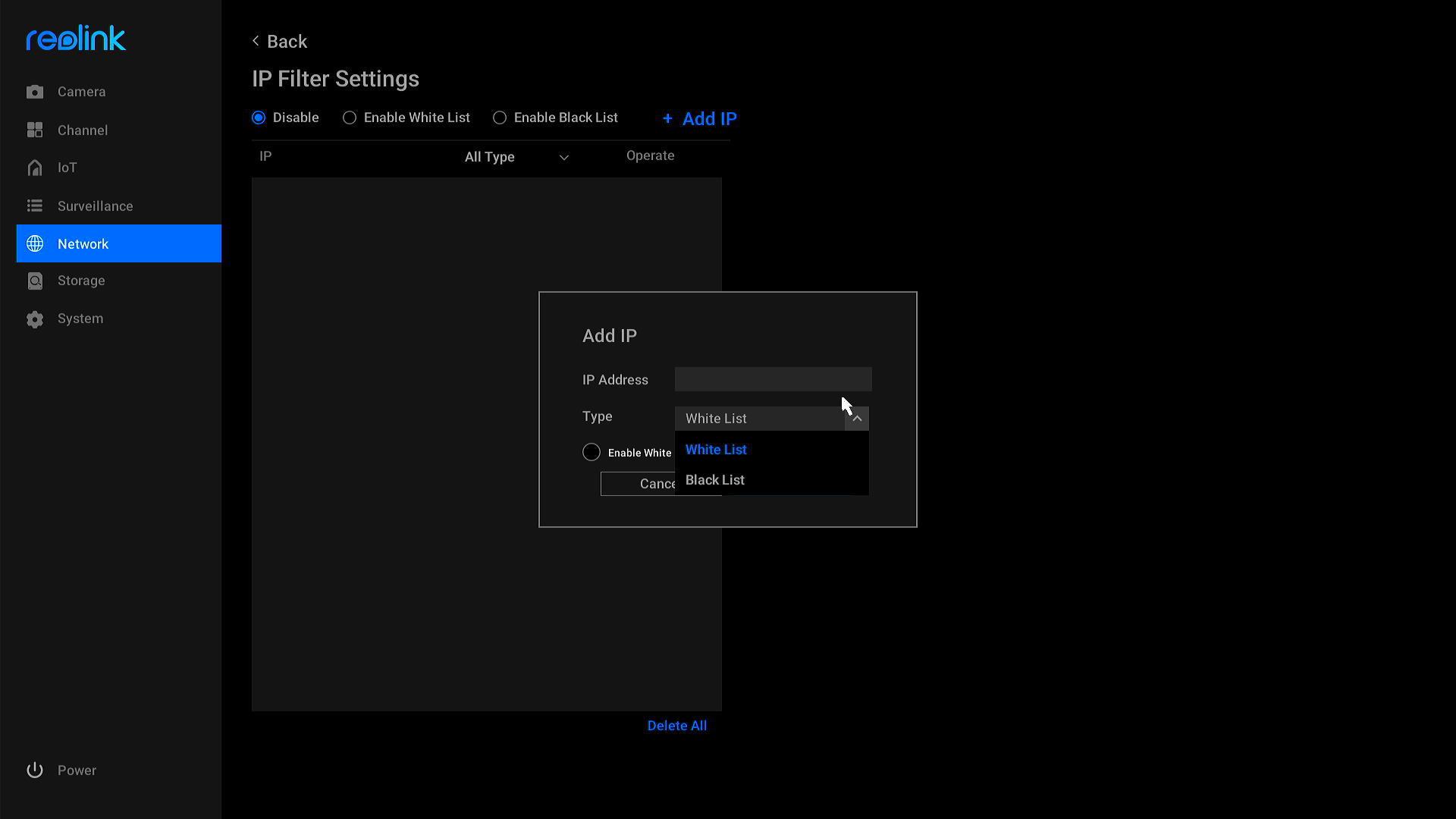 Step 3. Click the IP Address box to input the IP address you want, and click OK to save the information.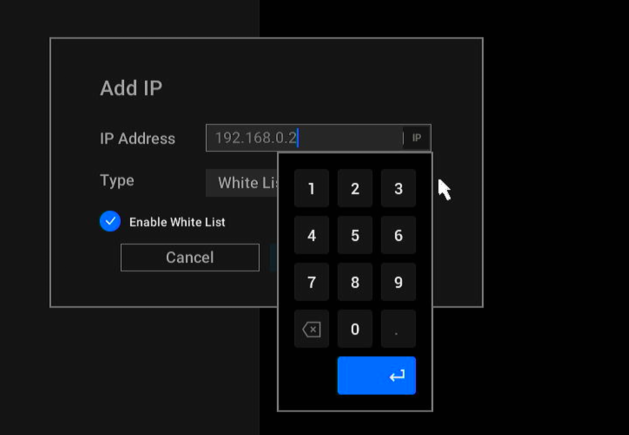 Step 4. You can also delete this IP address by clicking the delete icon.