The following steps describe how to set up motion detection and smart sensitivity for the camera via Reolink New UI NVR on the monitor.
Applies to: RLN8-410, RLN16-410 and RLN36
Step 1. Log in to the NVR via a monitor, then go to Settings > Camera page.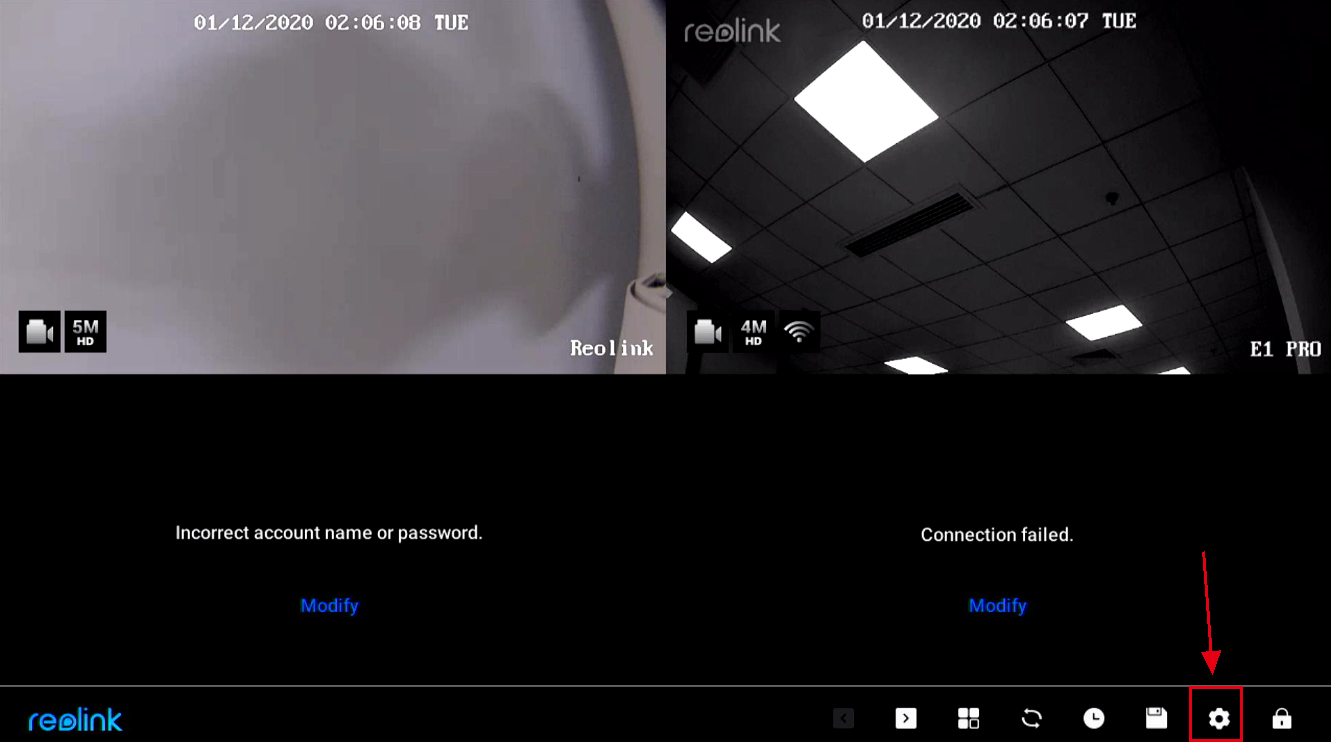 Step 2. Select the channel (camera) that you want to set and then choose Detection to set the time periods and corresponding sensitivity.
Note: The Sensitivity setting is controlled by a slider, allowing you to set from Low to High.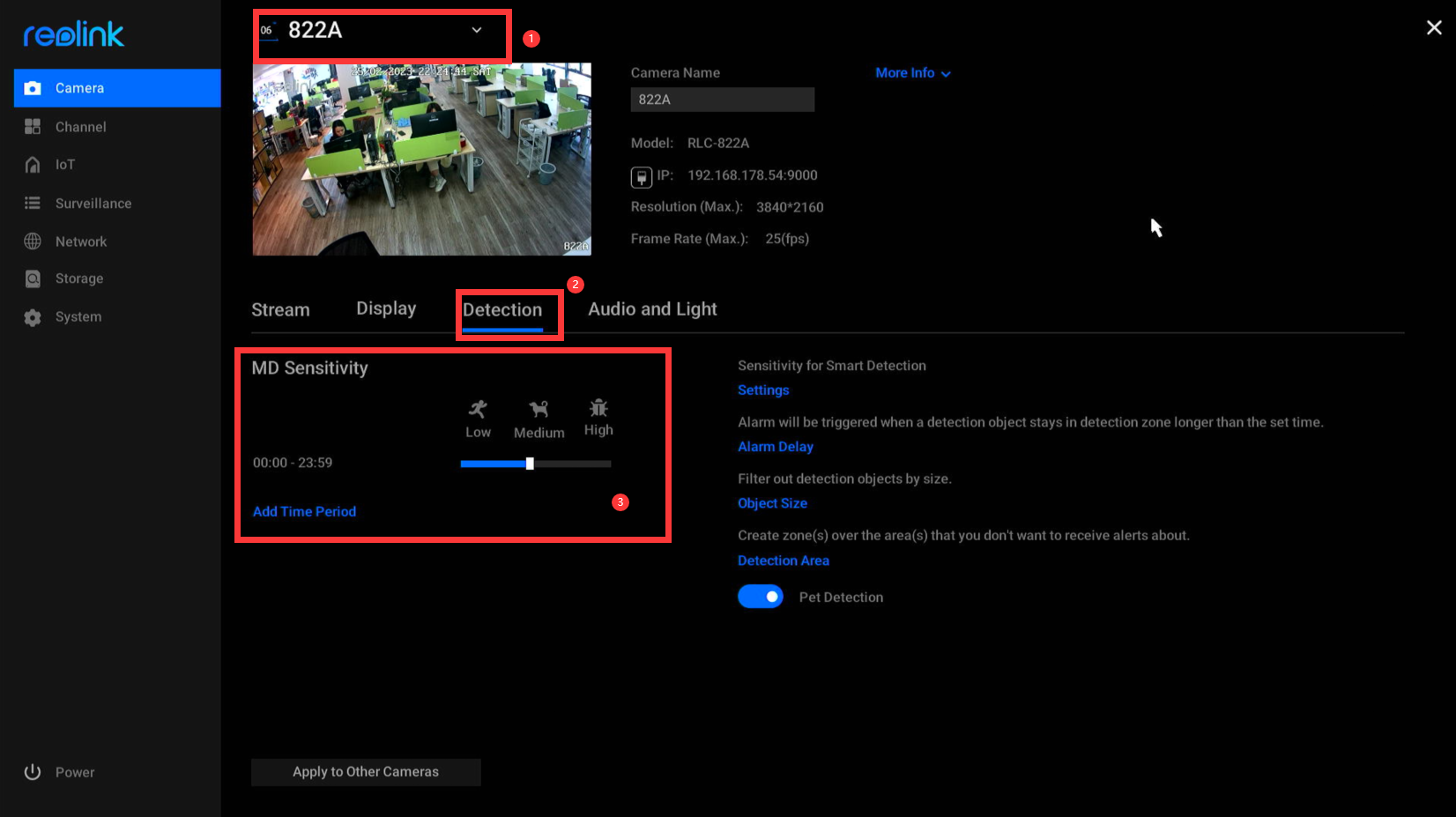 Step 3. If your camera supports smart detection, you can set person/vehicle/pet sensitivity for your camera.