If you are using Gmail to set up email alerts, please kindly refer to the steps below to generate an App password for your Gmail account as your email password.
Applies to: All Reolink products.
Step 1. Log in to your Gmail account and go to Account.
Step 2. Please go to Security > 2-Step Verification.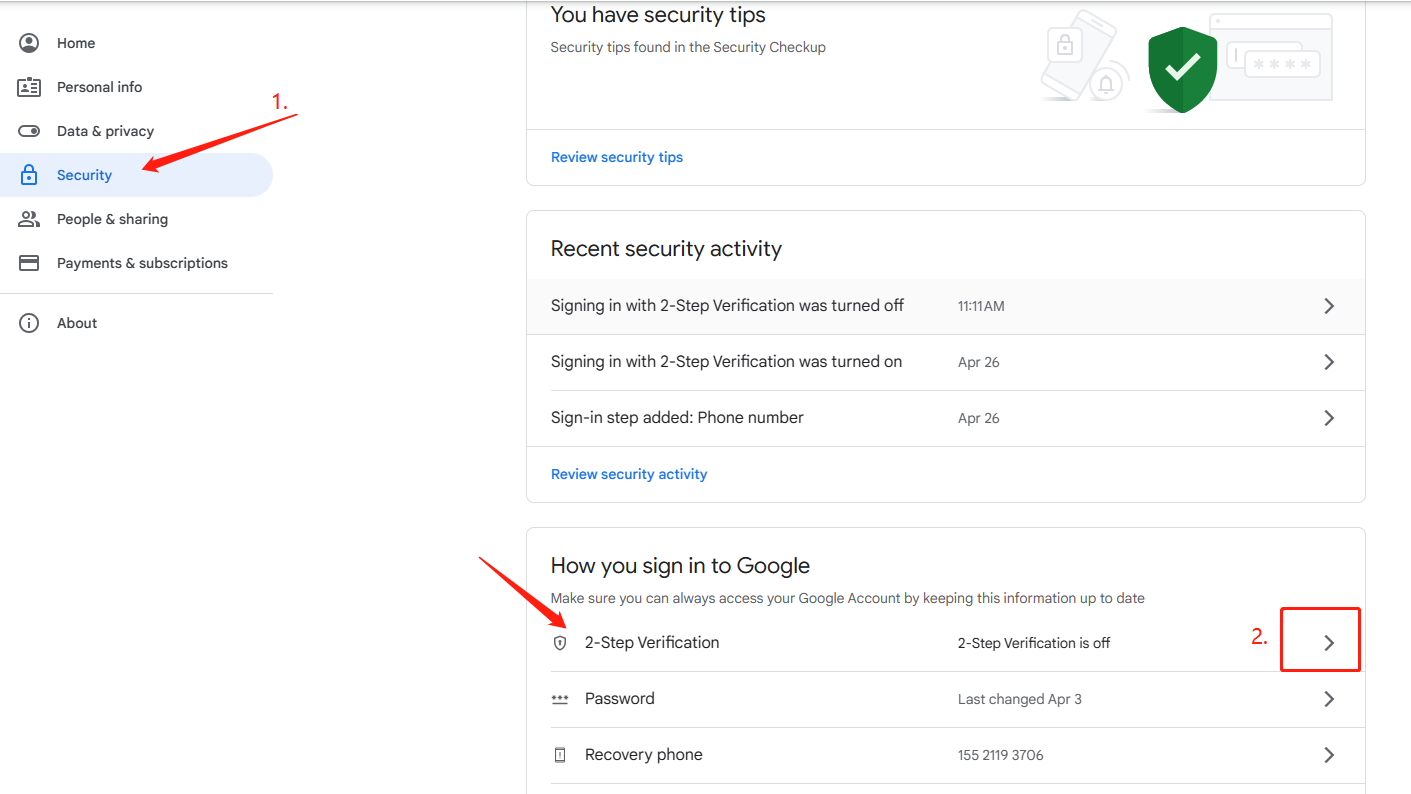 Step 3. Click Get started and follow the on-screen instructions to verify your account.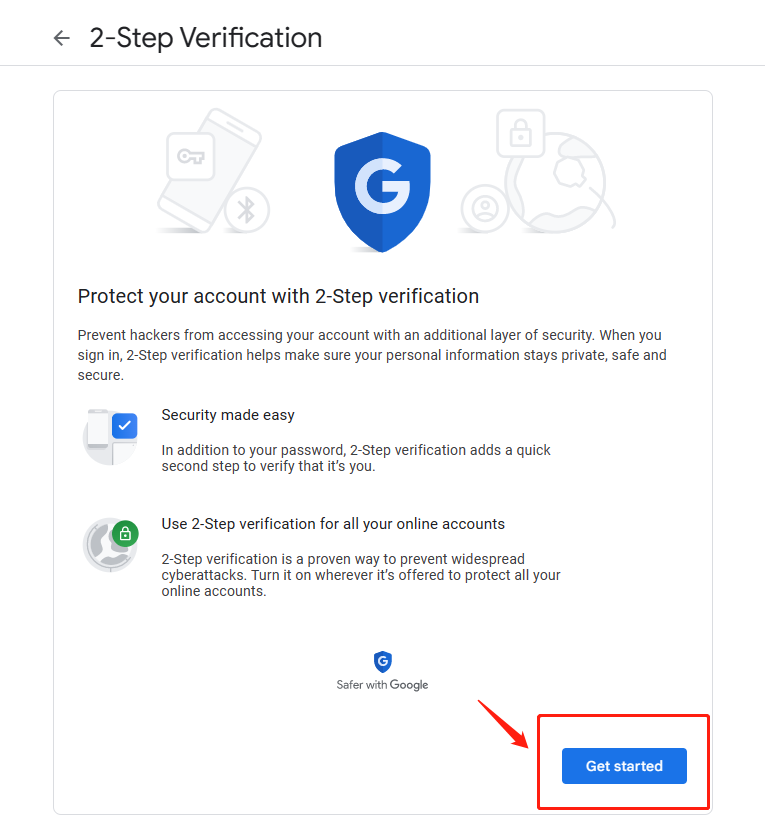 Enter your phone number, choose the way to get a verification code (Text message or Phone call) and hit Next to proceed. If you do not want to use the phone number, click Show more options to choose another method to continue.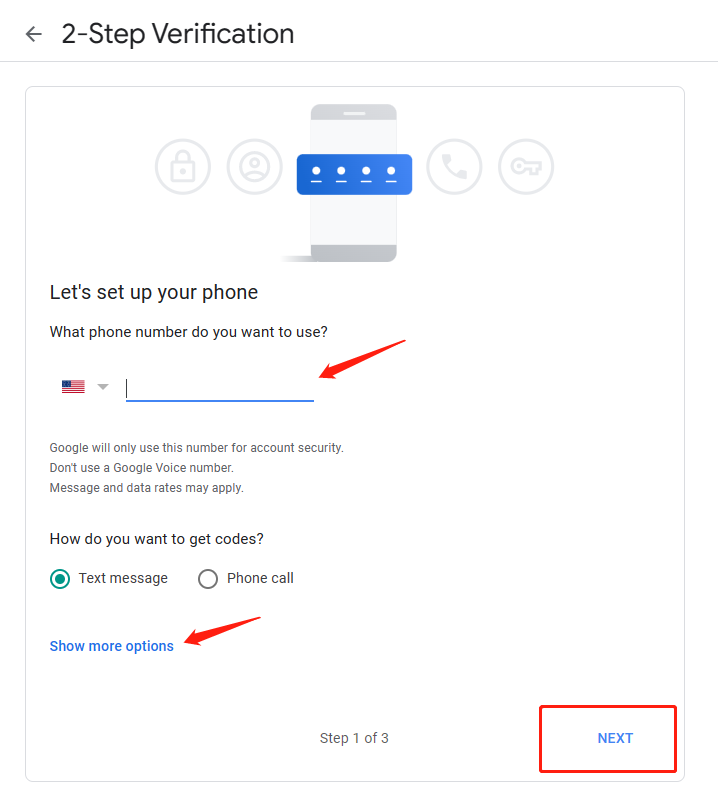 Enter the verification code that you received and click Next.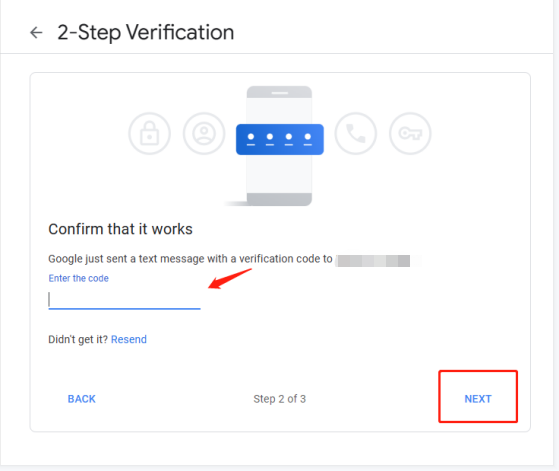 Click Turn on to enable 2-Step Verification.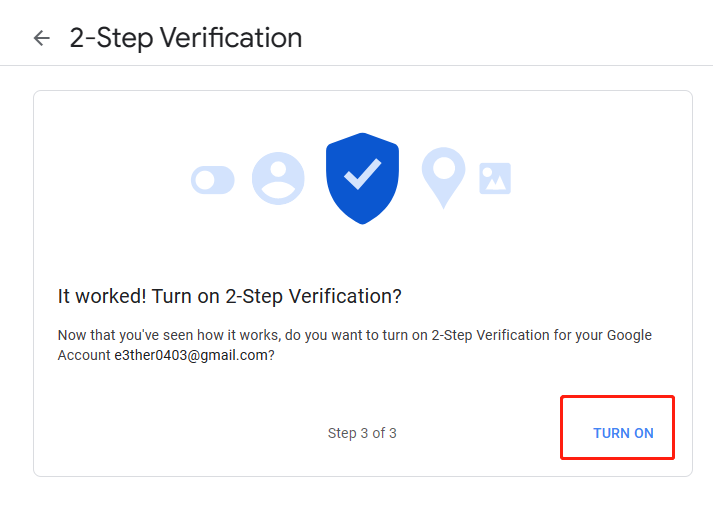 Step 4. After turning on the 2-Step Verification, it will take you back to the Security page automatically and you can see that the 2-Step Verification is turned on.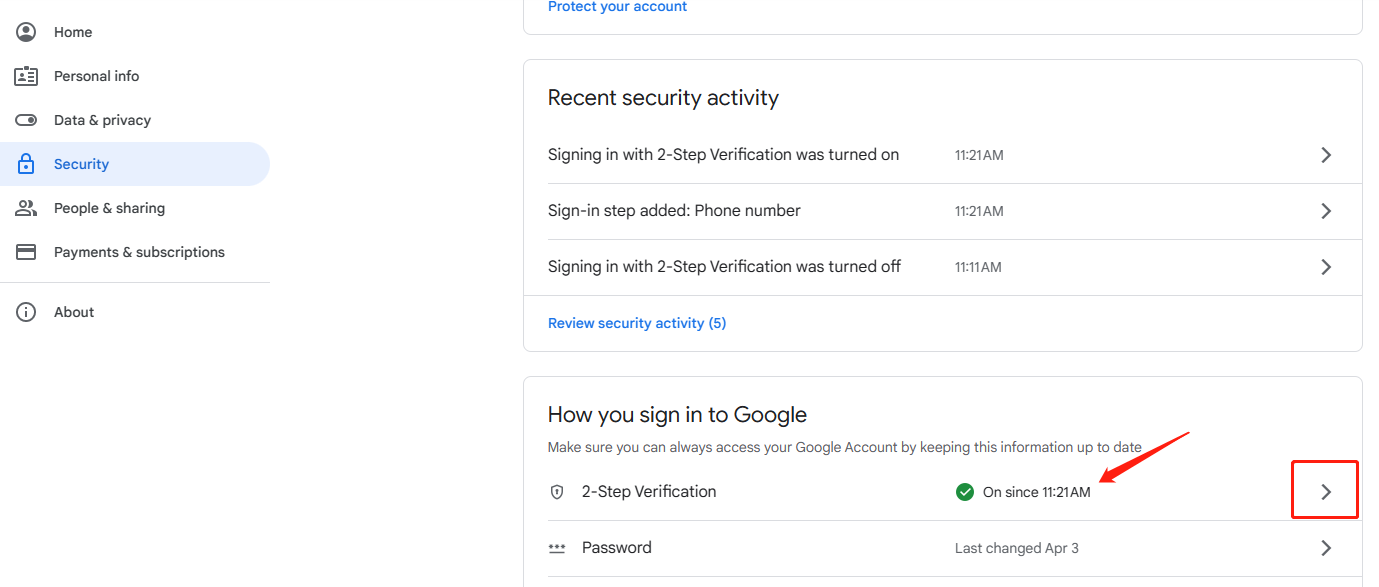 Step 5. Click 2-Step Verification, scroll down your mouse to the bottom to find the App passwords option.
Step 6. Enter the App name that you want to generate the App password for and click Generate.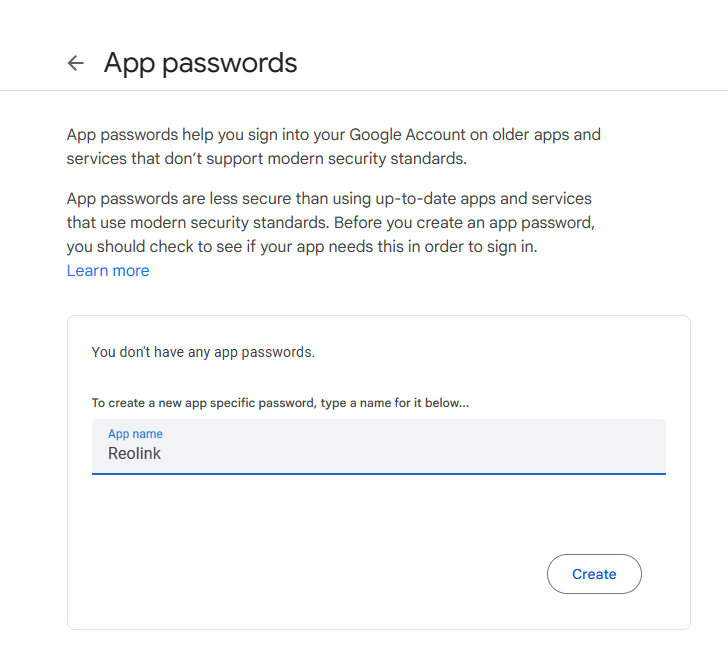 Step 7. Done. Now you can use the 16-digit App password for your device.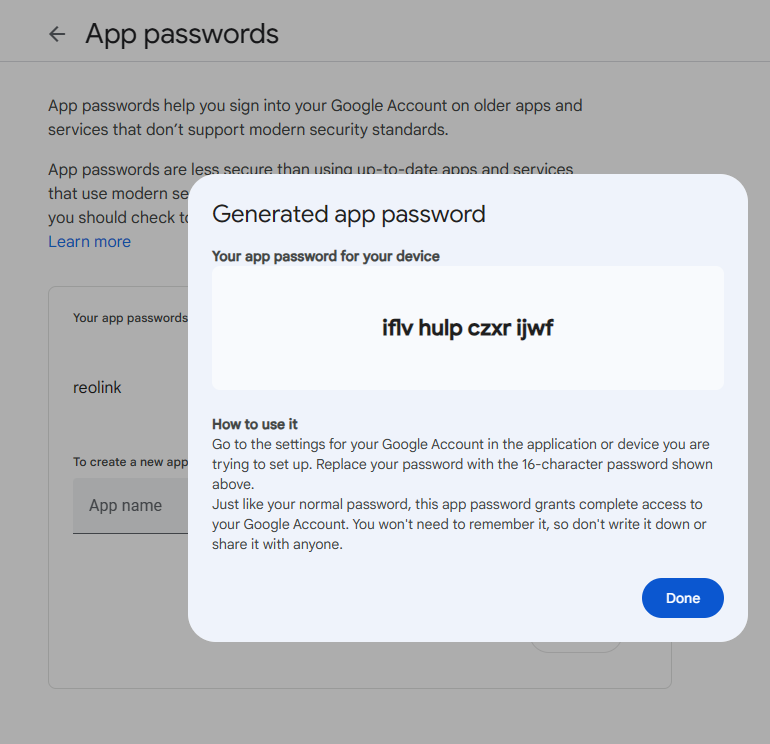 Notes:
1. The App password consists of 16 digits without any space, if you copy the App password directly, please remember to delete the space in between.
2. Please enter the 16-digit Gmail App password when you need to enter an email password to set up Reolink Email alerts.
3. If you want to set up email alerts for two cameras, it's recommended that you use two different Gmail addresses as their sender address and generate App password respectively.