When the UID on the sticker of the camera or NVR is lost, there are two methods to find the UID.
Applies to: All Reolink NVRs and cameras (excluding cameras in NVR security kits and add-on cameras).
1. If the camera/NVR is already added to your phone or PC, you may follow the below articles to find out the camera's/NVR's UID number.
On Reolink App: Find UID on Reolink App (via the Share page)/(via System Information page)
On Reolink Client: How to find the UID of the camera/NVR via Reolink Client
2. If the camera/NVR is connected to the router but it is not on the phone or on the PC, you may connect your PC/phone to the same router as the camera/NVR to find the UID (This method doesn't apply to Reolink Go). Please refer to the steps below:
On the computer client: click "Add Device > Scan Device(s) in LAN" to find the UID.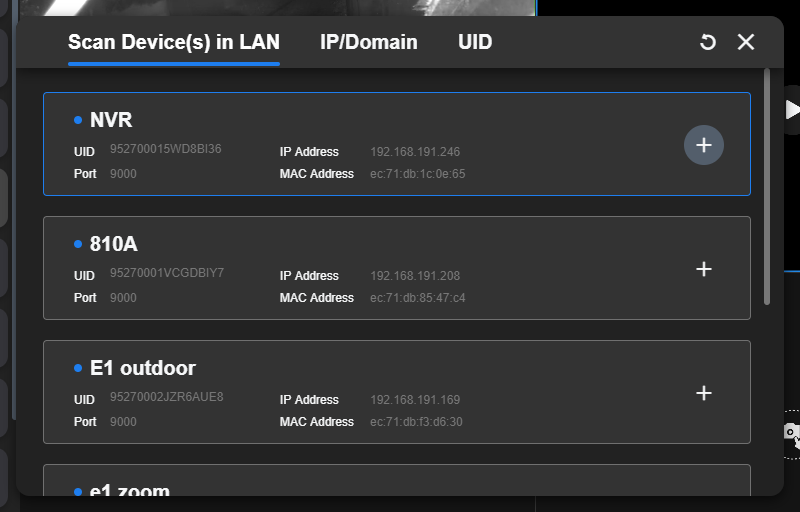 Note: If no device found when you scan in LAN please refer to the below article to troubleshoot:
On phone app: Tap "+", go to "LAN" to check the devices within the LAN.