This article is an easy-to-understand guide on how to add Reolink cameras to Amazon Alexa. Follow the steps below and enjoy the convenience brought by such smart home technology.
Applies to: All Reolink cameras (Reolink Go/GO PT, Reolink Duo, Duo 4G, Duo WiFi, Duo PoE, cameras with the Hw. IPC_3816, and the cameras paired with the NVR system excluded.)
Note: To use your Reolink cameras with Amazon Alexa, you need to have the following devices and apps set up: Reolink camera, an Amazon Echo show or an Amazon Echo Spot, Reolink App, and Amazon Alexa App on your mobile device. If the current camera firmware is not compatible with Alexa, please go to the Download Center to upgrade the camera to the latest firmware.
For Alexa compatibility information, refer to Cameras and Countries that Support Amazon Alexa
Here is a video for your reference:
Step 1. Launch the Reolink App and log in to your Reolink account, and then tap Cloud > Smart Home option.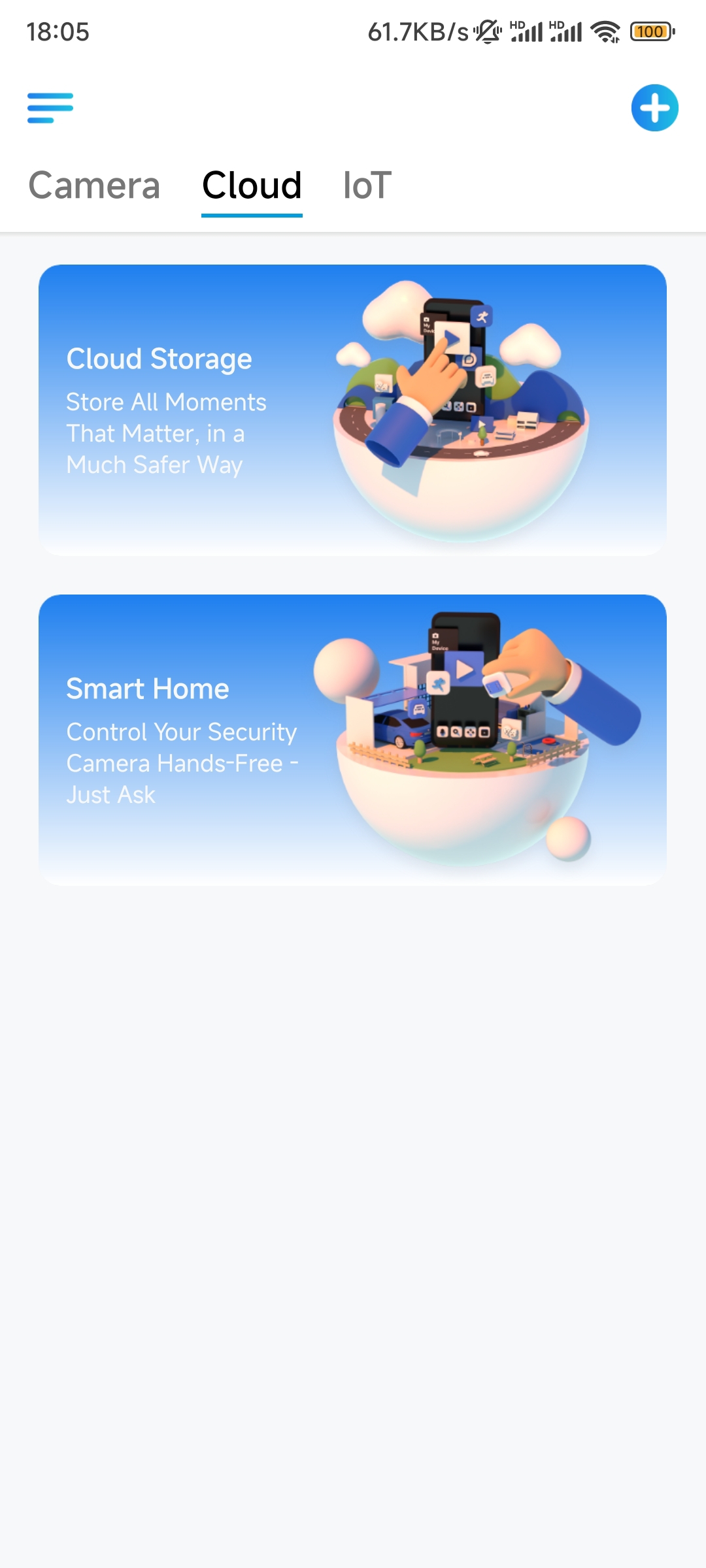 Step 2. Enable the device you want to add to Amazon Alexa on the Smart Home page.
Note: When the camera is successfully enabled, the button will be shown as Unbind.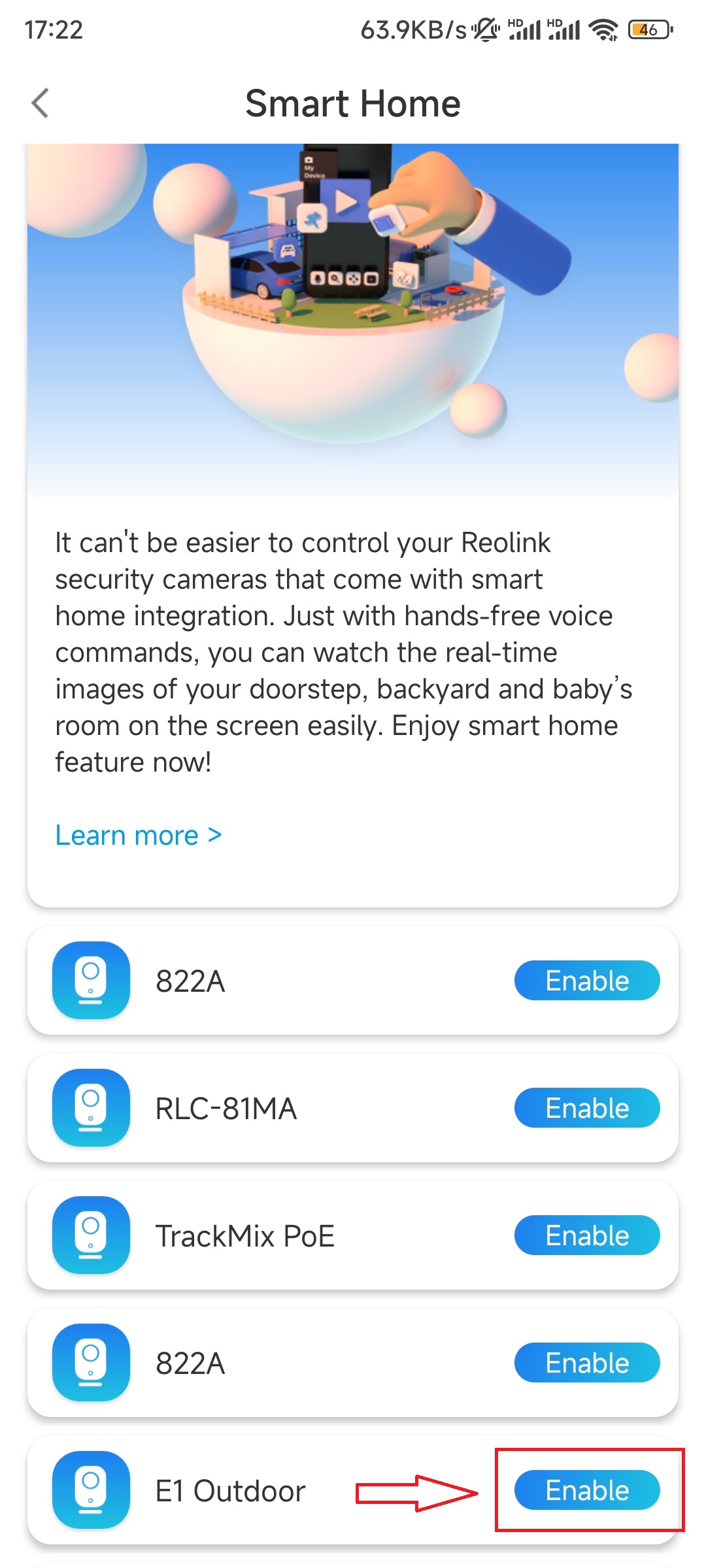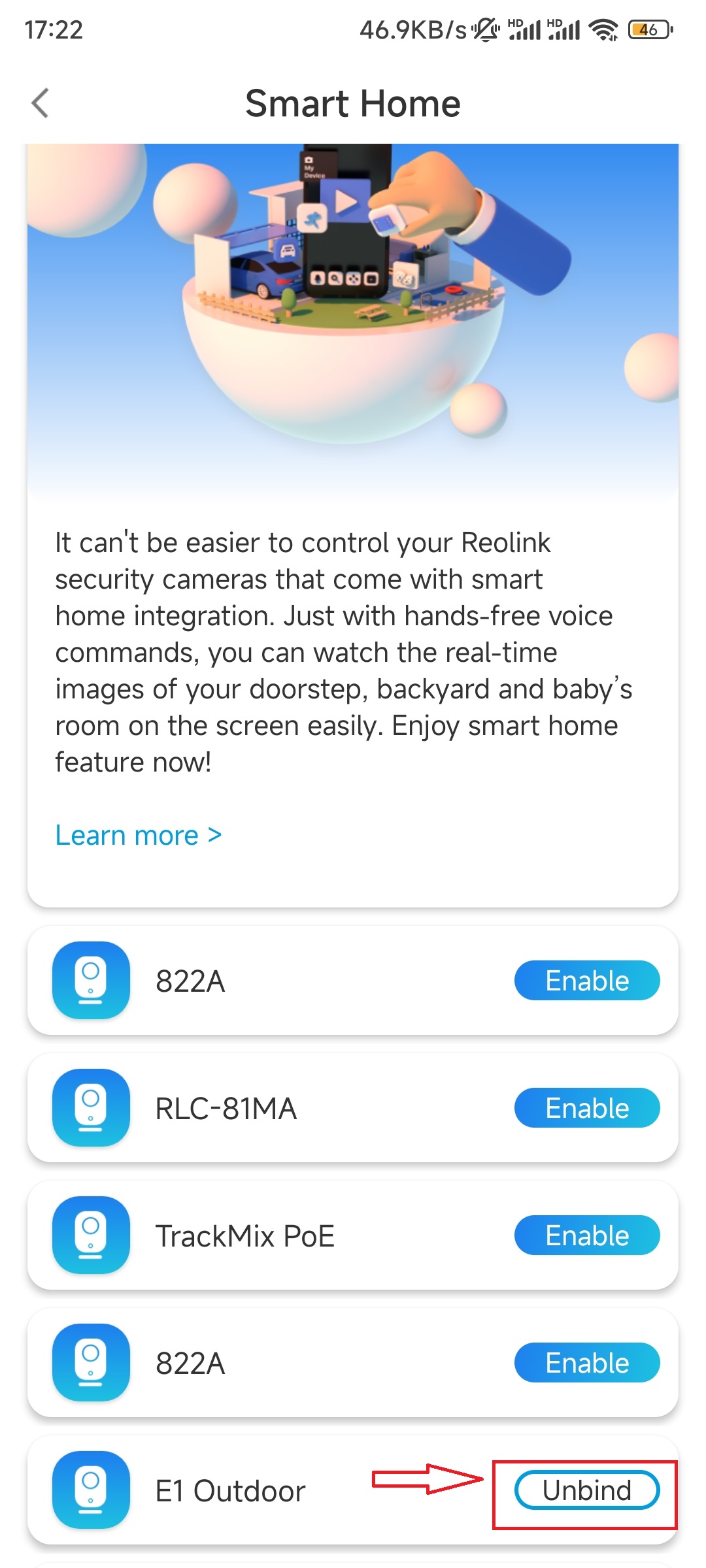 Step 3. Launch the Amazon Alexa App, sign in to your account, and then tap on Devices in the bottom right corner.
Step 4. Select Your Smart Home Skills and tap Enable Smart Home Skills. Please click the Search icon in the top right corner and search Reolink Smart Home.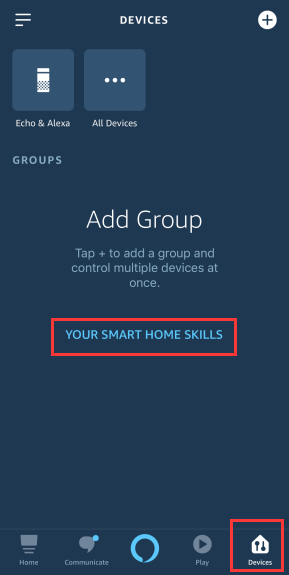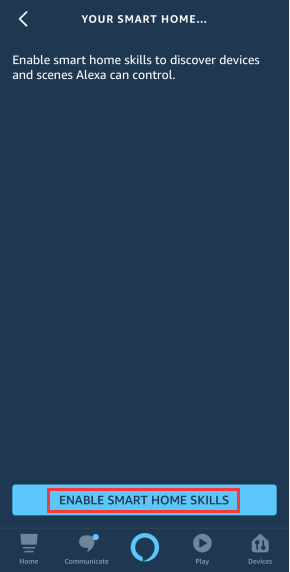 Step 5. Tap Enable to Use, type in your Reolink account, and then click Log in.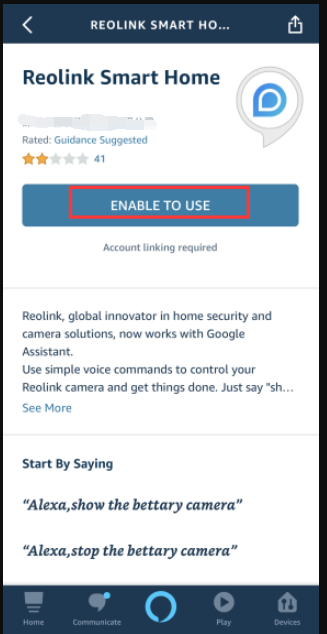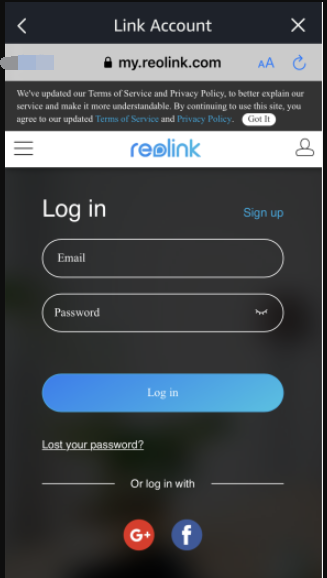 After logging in successfully, the App will remind you that Reolink Smart Home has been successfully linked. Tap Done to go to the next step.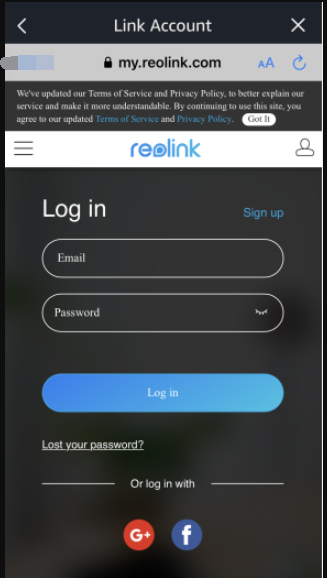 Step 6. Tap on Discover Devices or use the voice command Alexa, discover devices. Alexa will scan and show the devices bound to your Reolink account.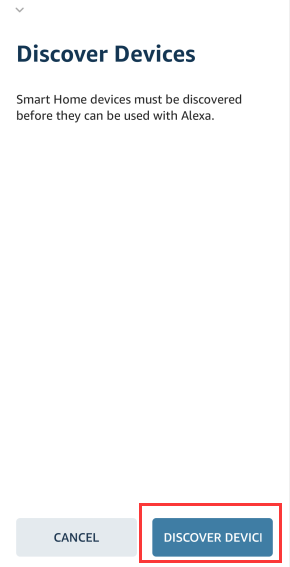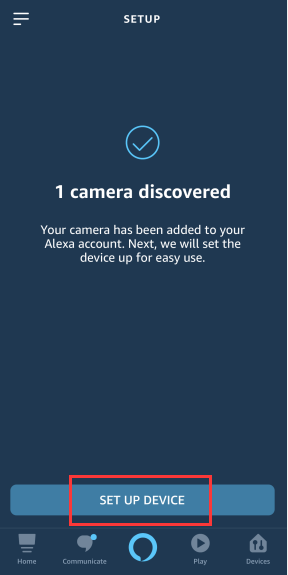 Step 7. Tap on Set up Device, you can choose a Group for the camera or you can SKIP this step. Tap on Continue to finish the setup.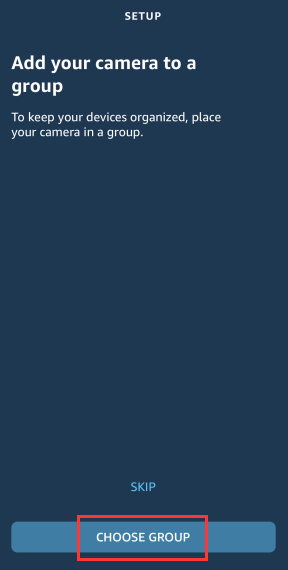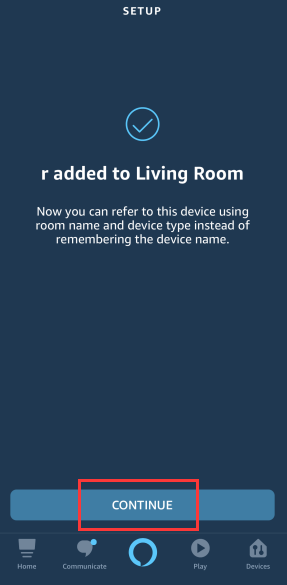 Step 8. Done! Now you've added the Reolink camera to Amazon Alexa successfully.
To test your camera, launch the Echo Spot or Echo Show, say "Alexa, show [name of the camera]" to view the live stream, and say "Alexa, stop [name of the camera]" to stop the live stream.