Shortcut is designed for different usage scenarios. You could control the motion alerts of all your cameras using different shortcut with a single tap. For instance, you could disable all the alarms under home mode when you're home, but enable all the alarms under outside mode when you're away from home.
Follow the below steps to configure the shortcuts as you need.
Applies to: All Reolink cameras and NVRs.
Here is a video for your reference:
Step 1. Swipe down on the Devices page and tap the Shortcuts configuration entrance.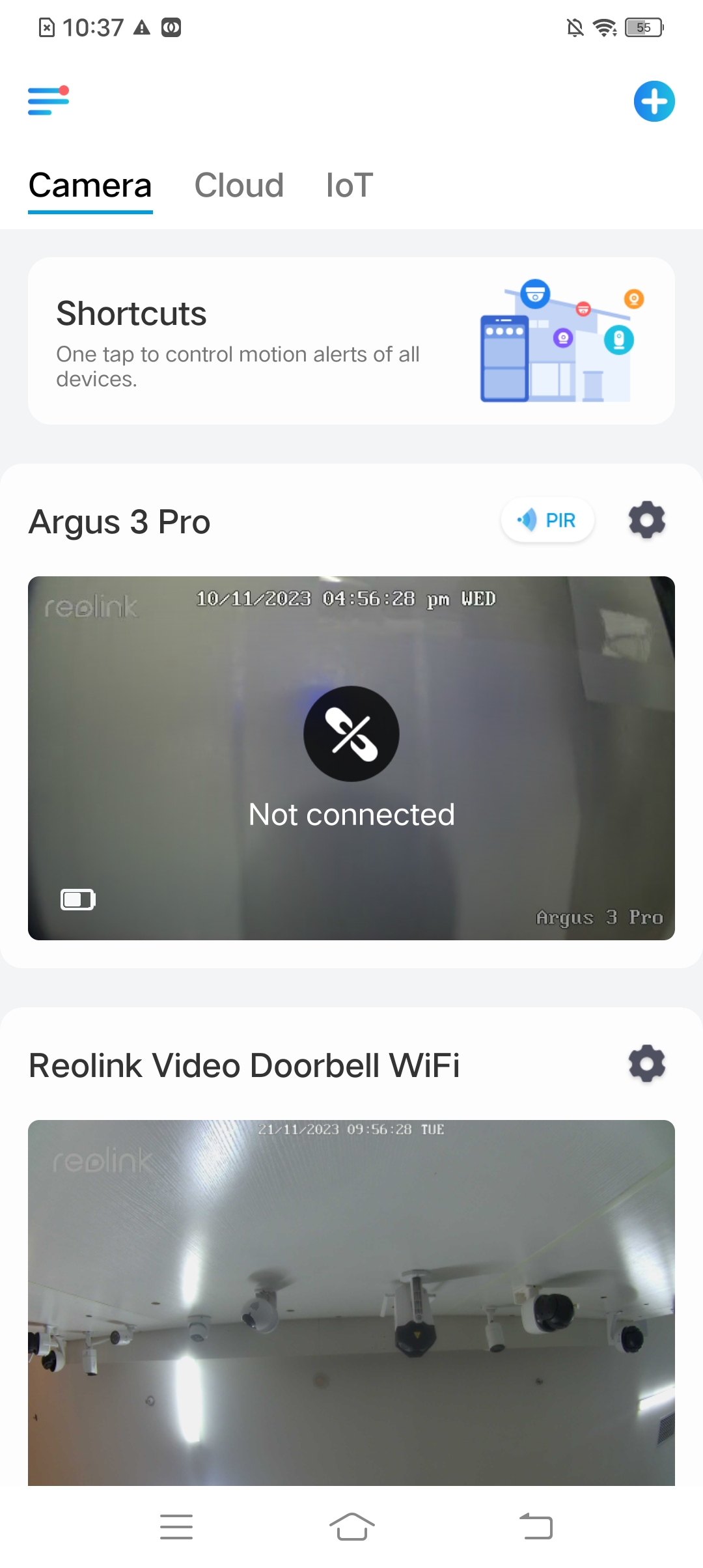 Step 2. Create a new Shortcut.
First, select a shortcut icon and create the shortcut name.

Second

, tick the camera(s) to join the shortcut.

Then, tap on the alarm type icons to enable/disable them (blue means on and grey means off).

Finally, tap Save to save all the settings.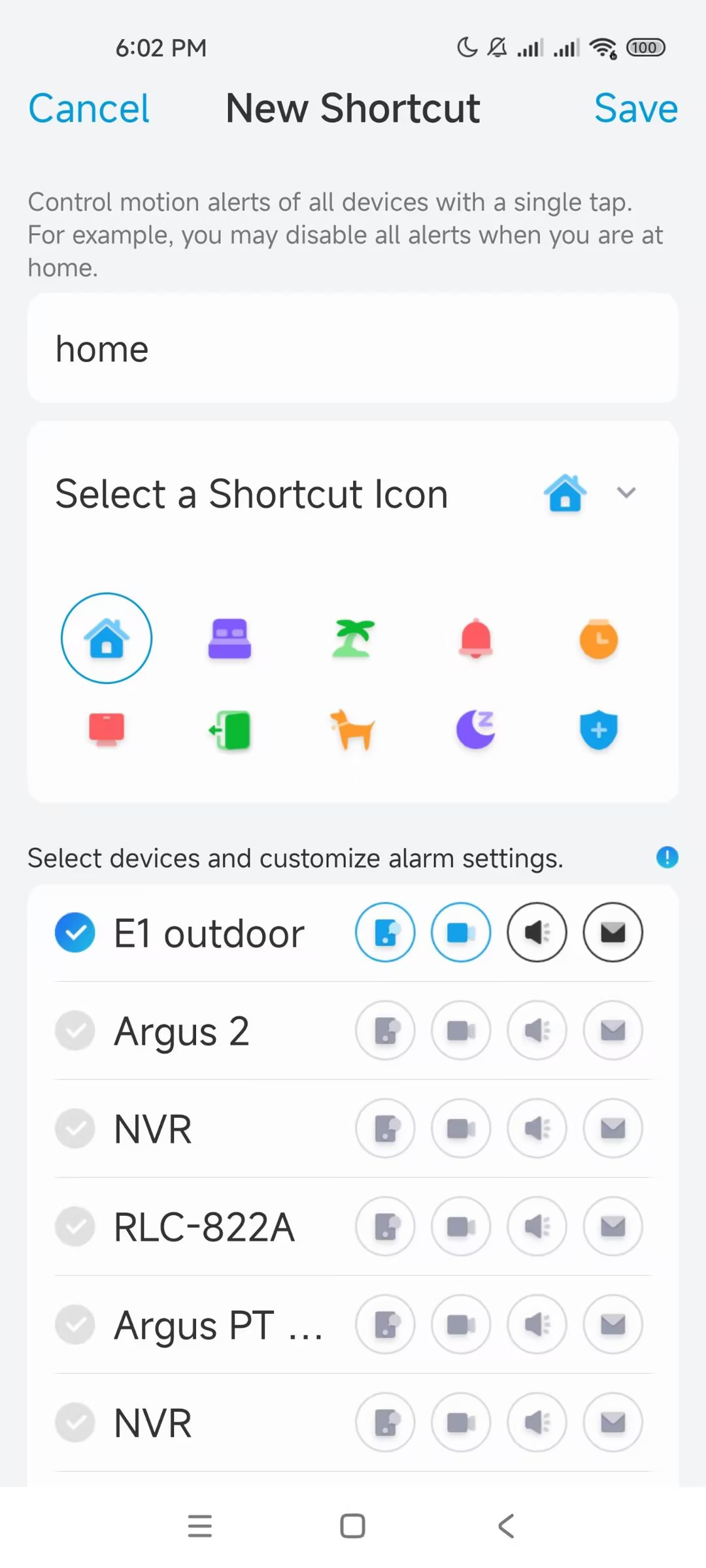 Note: The alarm icons above refer to Push Notification, Recording, Siren, and Email.
Step 3. Tap the created shortcut button to activate the selected cameras.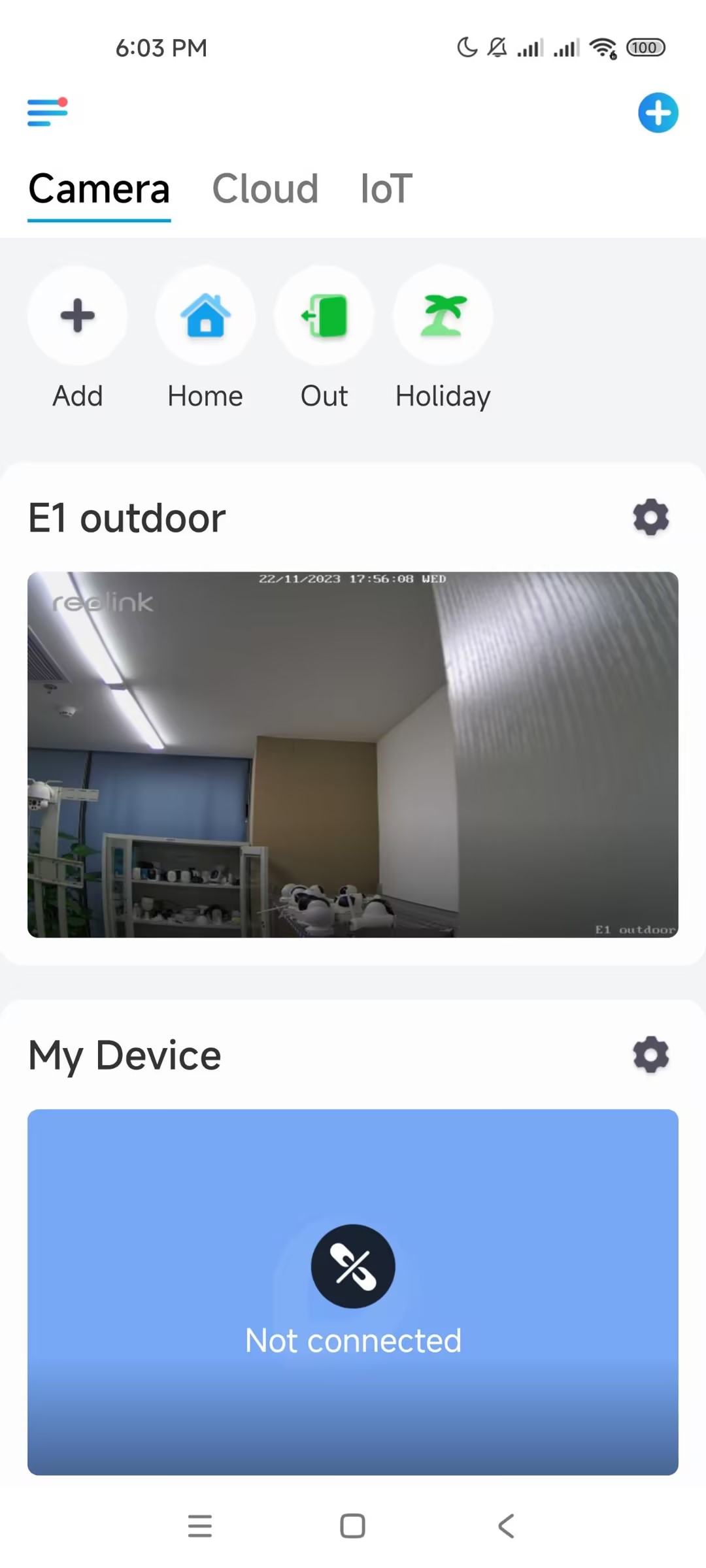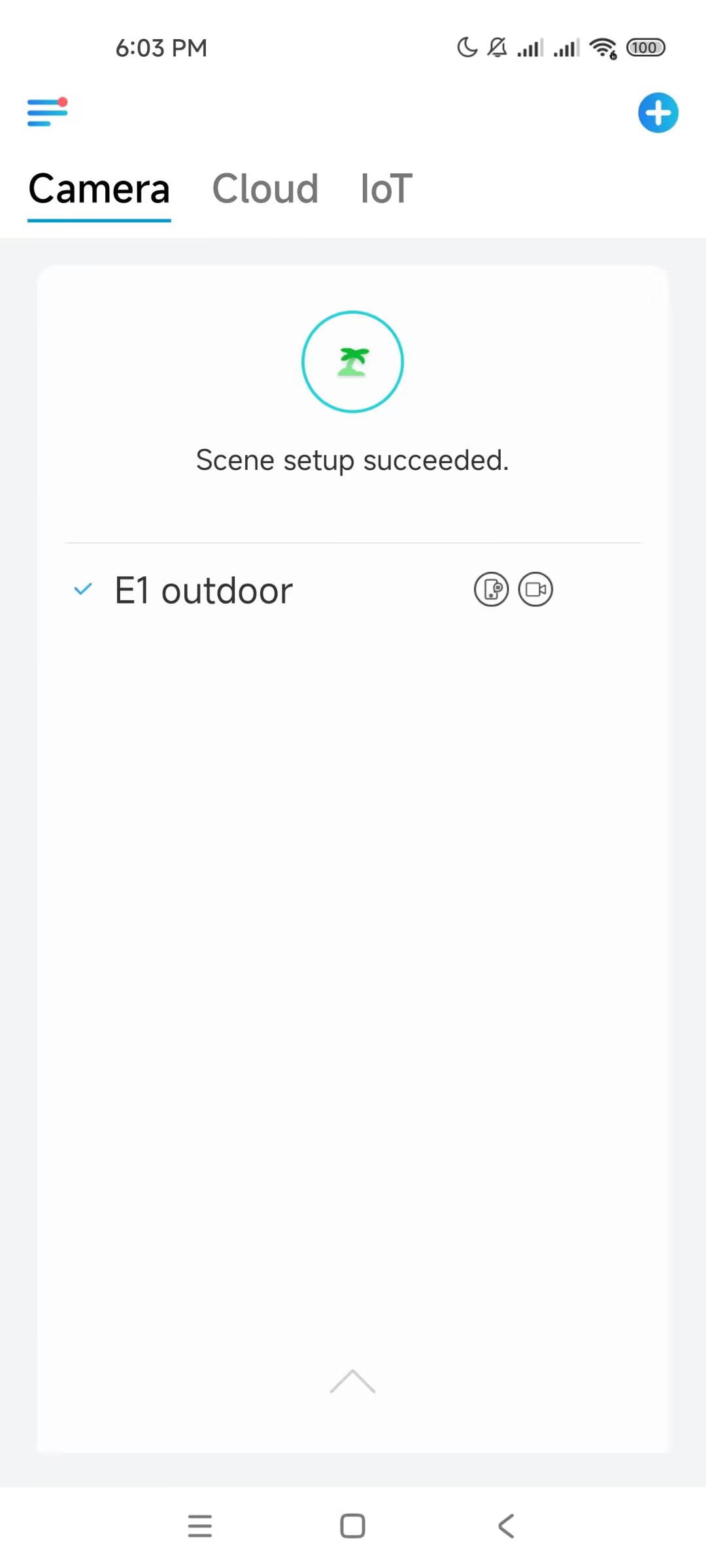 Note: If the selected cameras are successfully activated, the prompt of xxx setup succeeded will be displayed as the picture shown above.
Step 5. Done! You can control the motion alerts of your cameras with a single tap now.
Note: If you want to make some changes to a certain shortcut, long-press the shortcut icon to edit or delete it.