Applies to: Reolink cameras which can work with junction box.
Note:
Please choose the corresponding junction box for your camera:
Junction Box B10 for B400, B500, B800, RLC-410-5MP, RLC-510A, RLC-410W, RLC-510WA, RLC-810A, RLC-1210A, RLC-812A, RLC-1212A, B1200, RLC-81MA, RLC-810WA, CX410, RLC-511, RLC-511W, RLC-811A, RLC-511WA, RLC-811WA, Reolink Duo WiFi, Reolink Duo PoE, Reolink Duo 2 PoE, Reolink Duo 2 WiFi, RLC-81PA.
Junction Box D20 for D400, RLC-420, D500, D800, RLC-520, RLC-522, RLC-520A, RLC-820A, RLC-822A, RLC-1224A, RLC-824A, D1200, RLC-842A, RLC-542WA, RLC-823A, RLC-523WA, E1 Outdoor, E1 Outdoor Pro, E1 Outdoor PoE, RLC-823A 16X, RLC-843A.

Taking RLC-823A as an example, here is a video for your reference.
You can also refer to the steps below to install a junction box for your Reolink camera.
Step 1. Attach the mounting template to an appropriate location on the wall.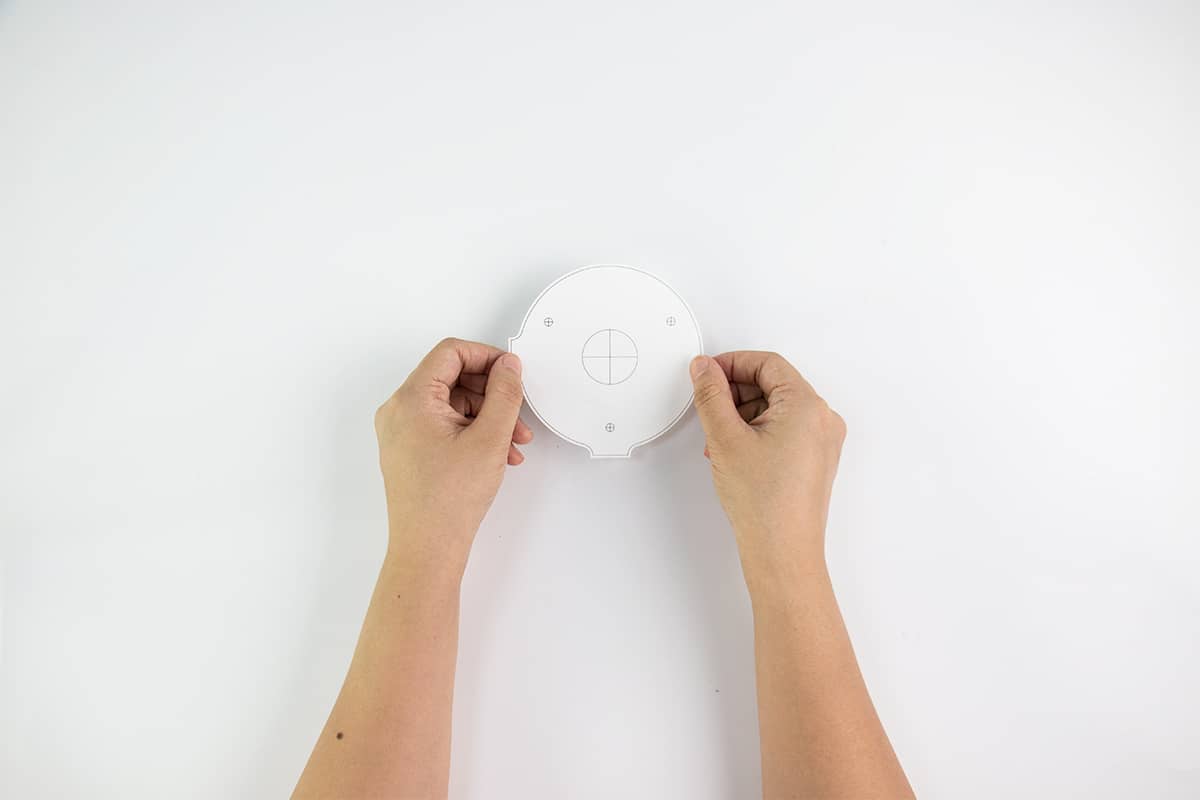 Step 2. Drill holes according to the hole position on the sticker.
Step 3. Router the network and power cable through the side outlet of the junction box.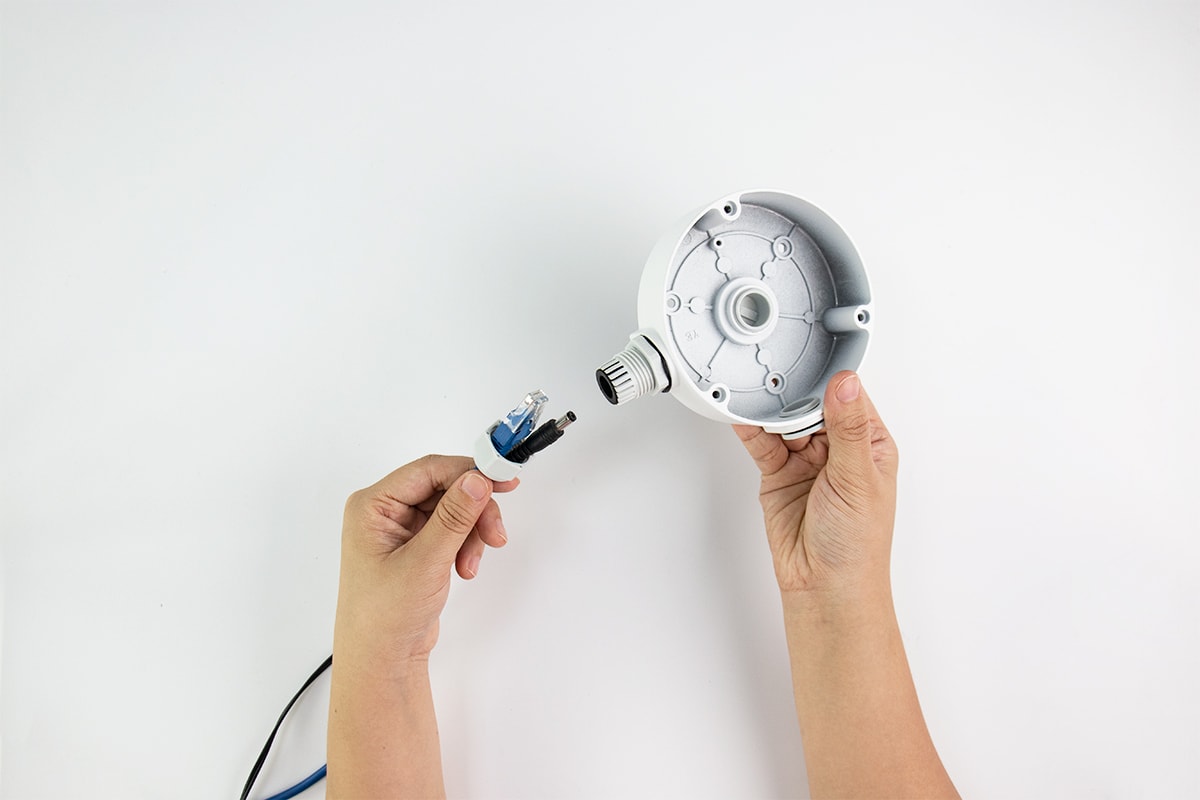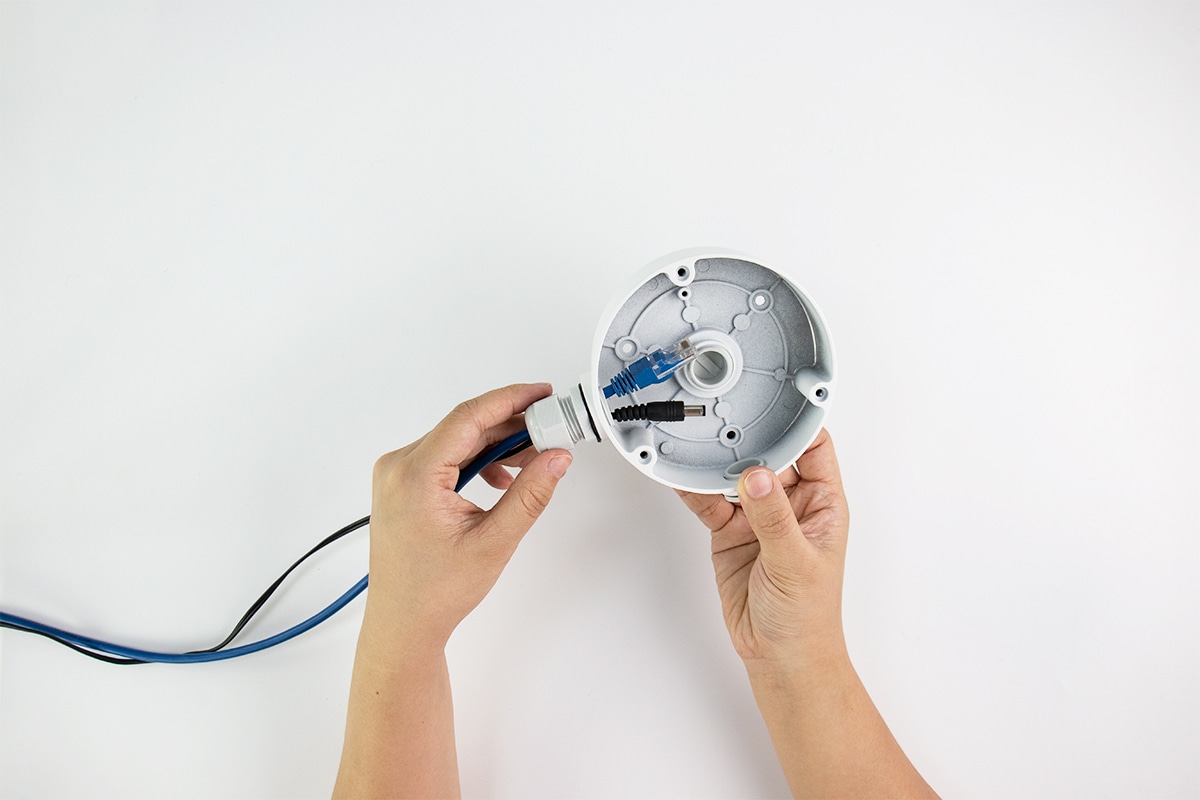 Step 4. Secure the junction box into the wall with the matching screws.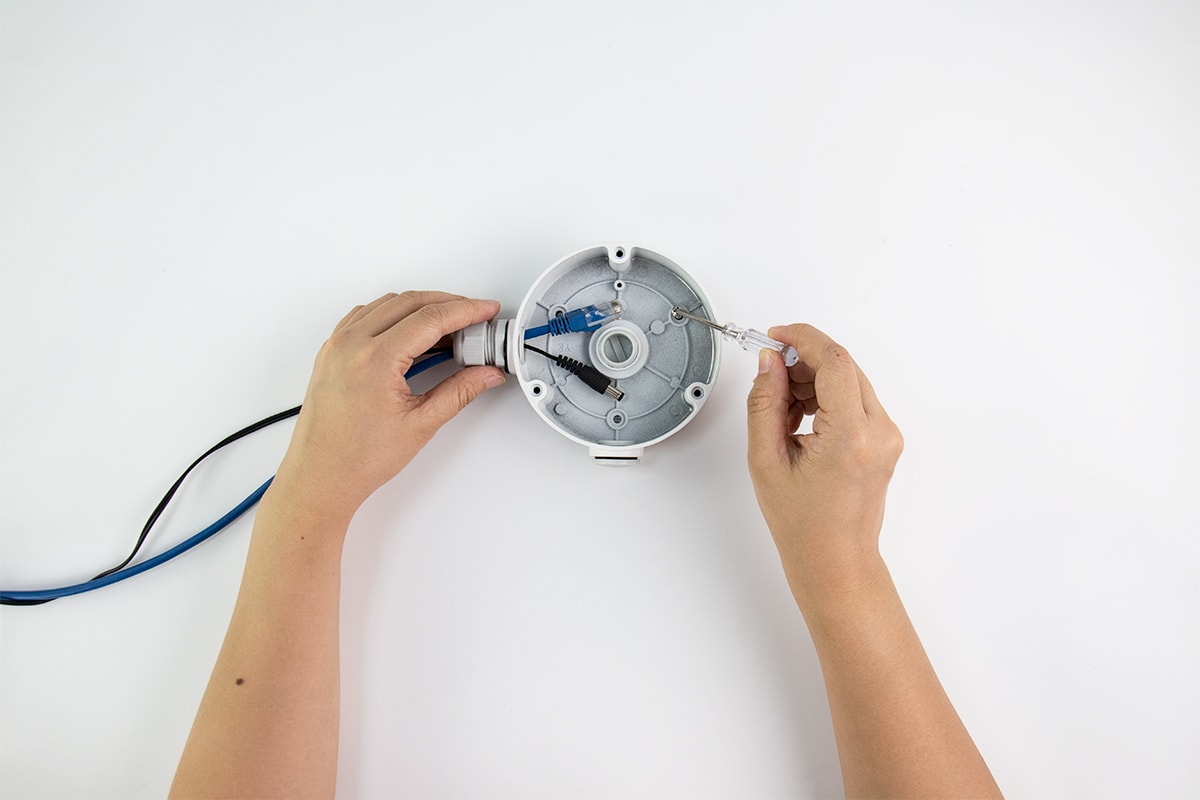 Step 5. Router the cables of the camera through the top cover of the junction box.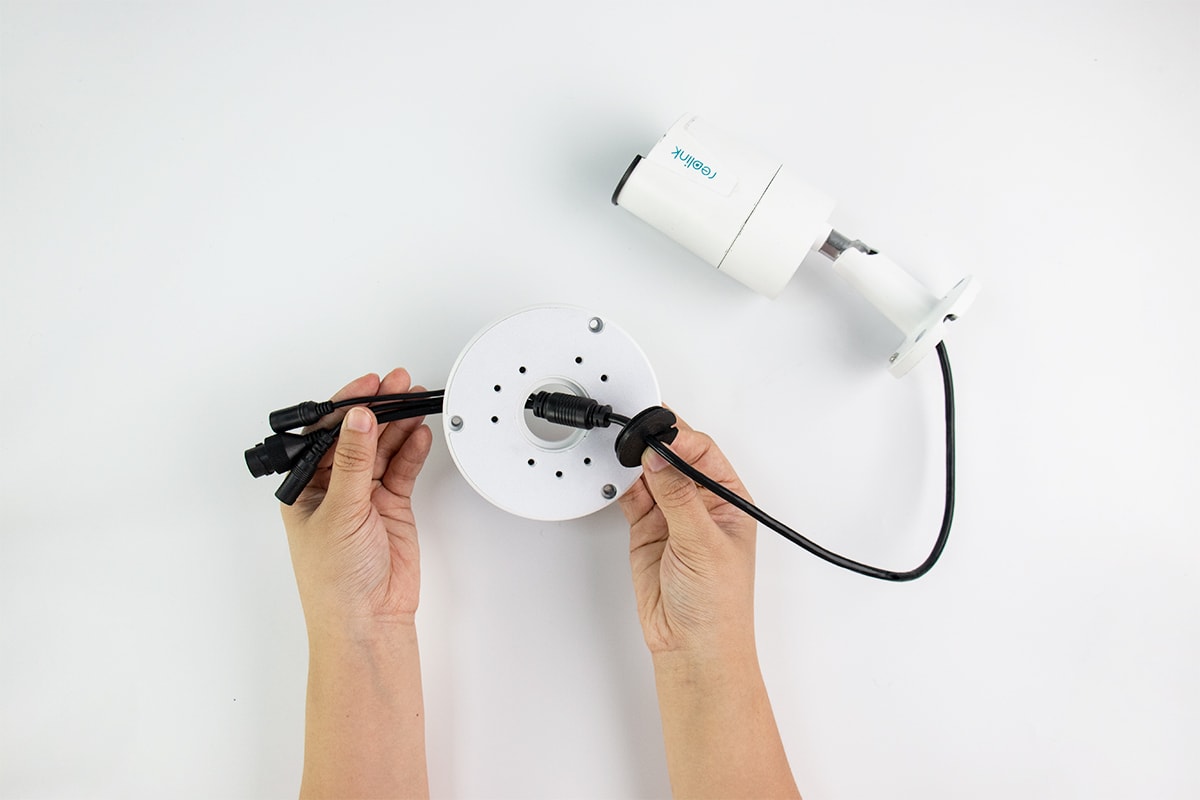 Step 6. Connect the power supply and the network cable.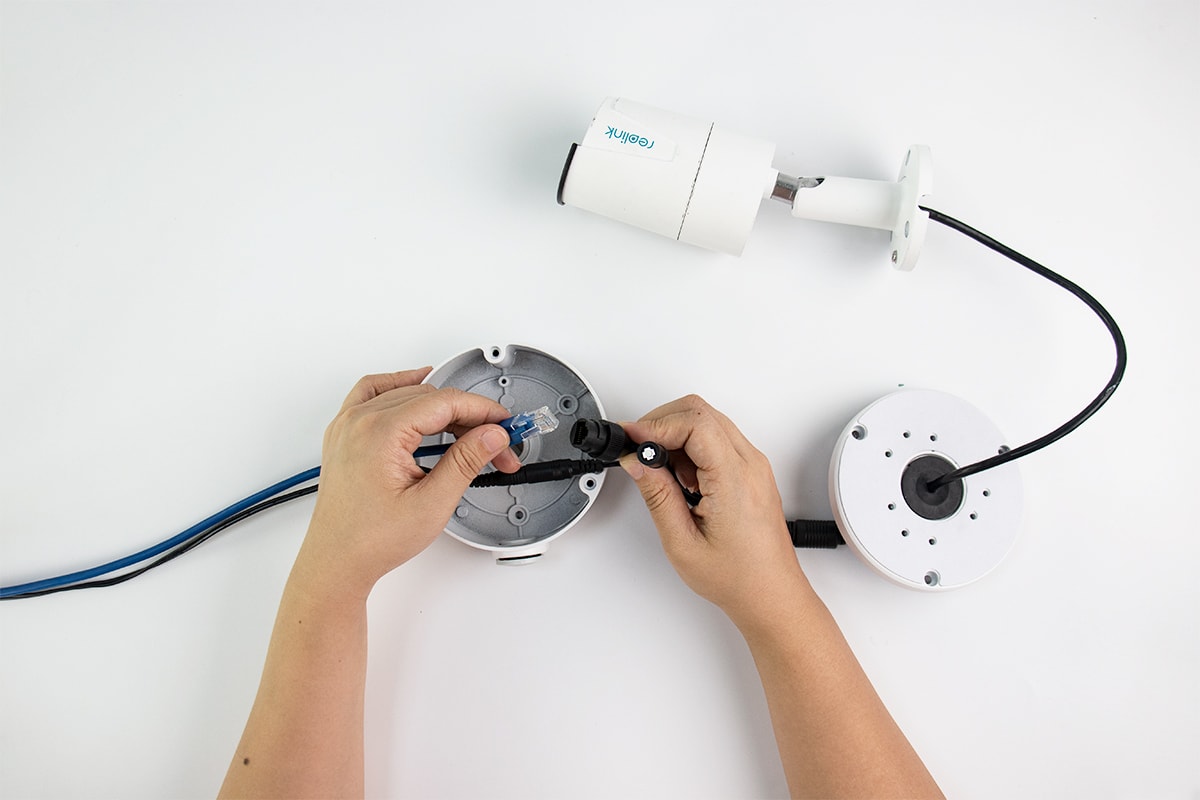 Step 7. Tidy the cables and place them in the junction box.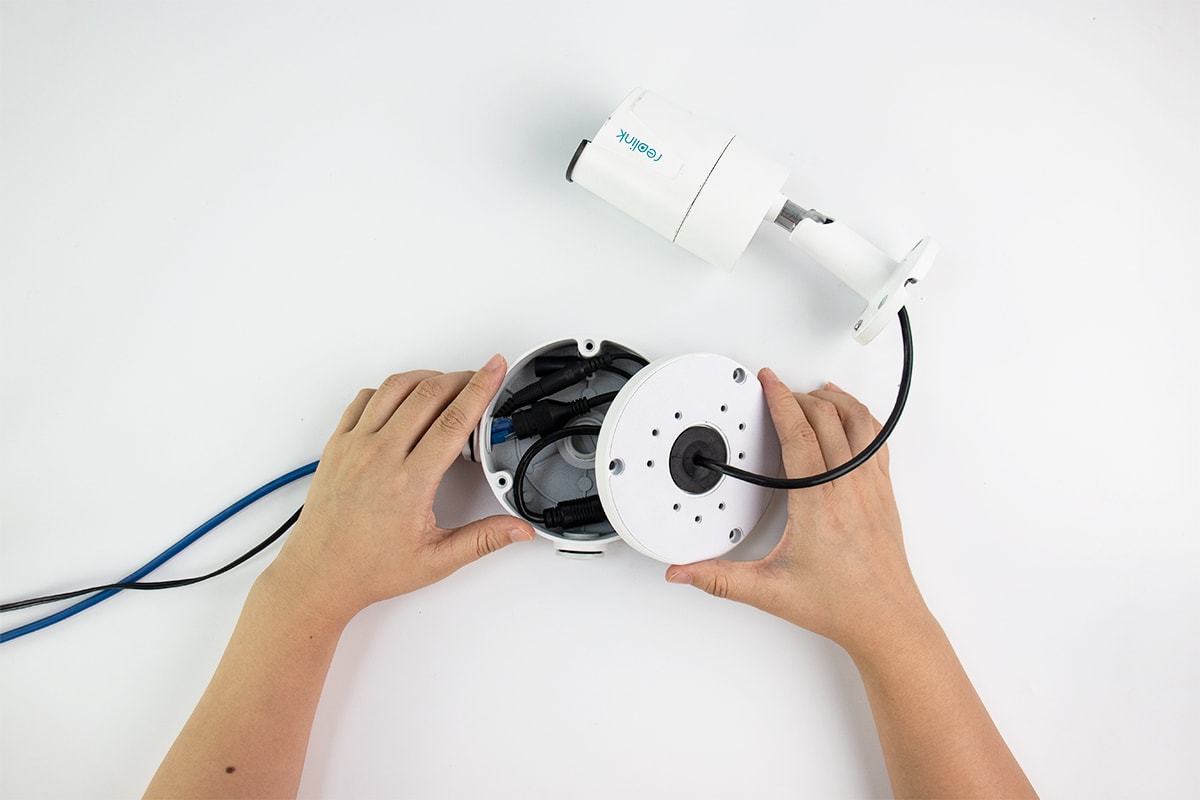 Step 8. Close the junction box and tighten the set screws.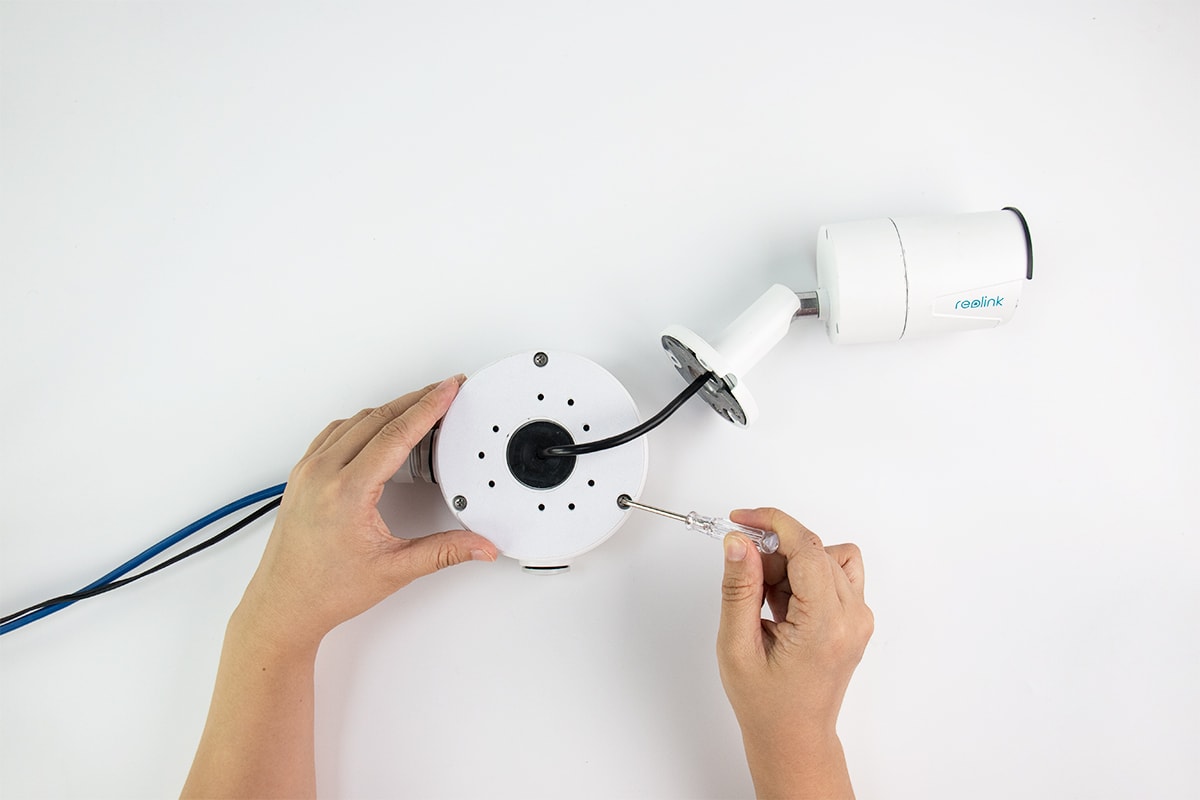 Step 9. Secure the camera to the junction box with the screws.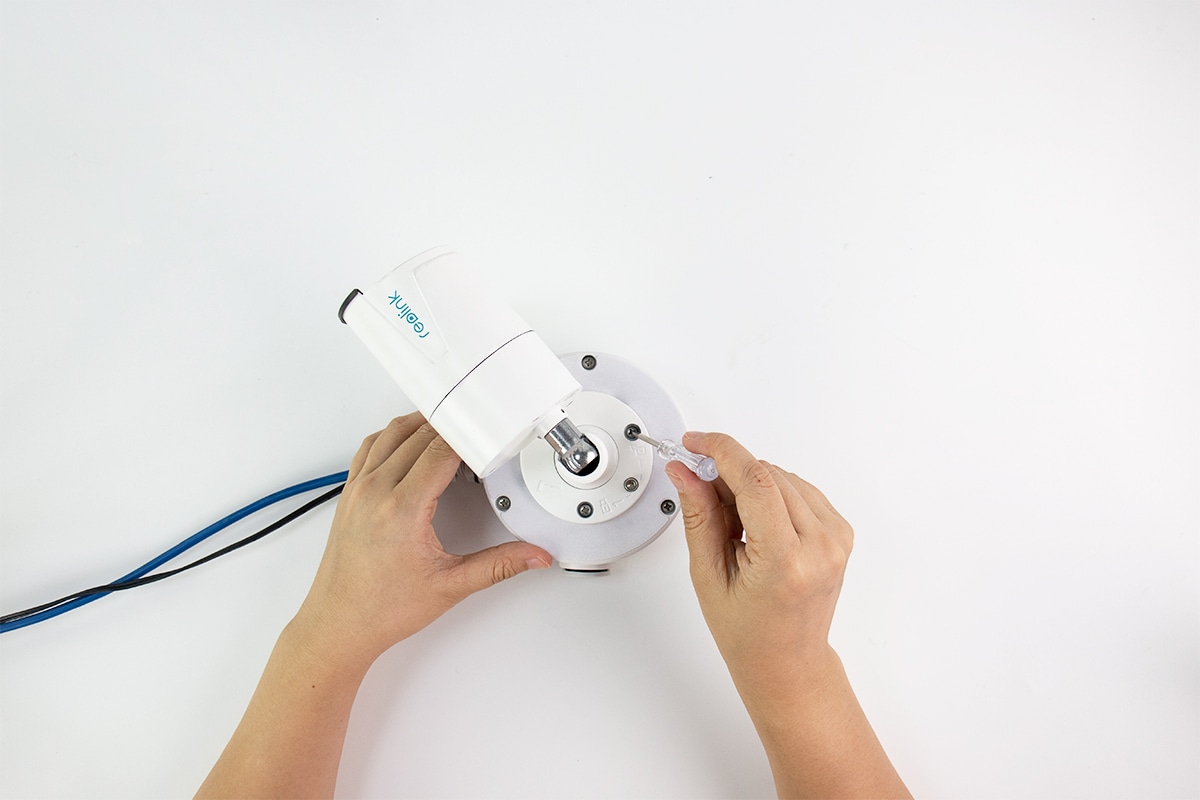 Note: If you want to secure RLC-420 and RLC-422 to the junction box D20, you need to fix the camera base at first like the picture shown below.