If you want to hear the sound of push notifications on Android phones while receiving a push notification, you can refer to the steps below.
Applies to: All Reolink cameras.
Note: You should Enable Push Notifications on iOS and Android Phones first.
Step 1. Go to the Setting page on your phone.
Step 2. Click Notification & Status Bar, and then select Manage Notifications.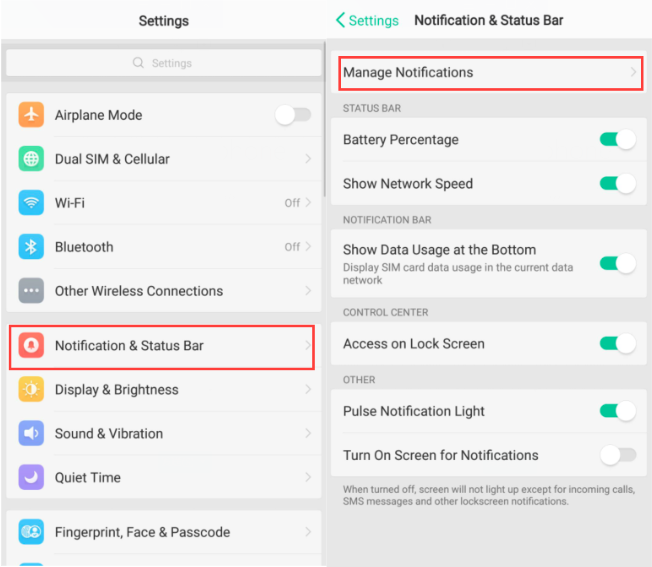 Step 3. Find and enter the Reolink notification setting page.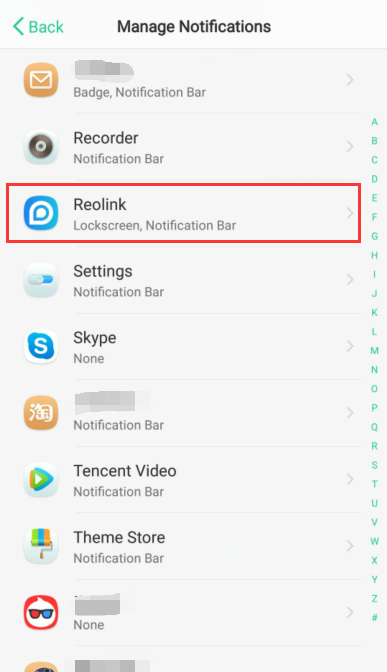 Step 4. Enable Allow Notifications and Notification Sound and Vibration to make sure you can receive the push notification.