Currently, Reolink Cloud is compatible with various Reolink camera models across different global regions (click Reolink Cloud Availability to learn more).
You can unbind the camera from your Reolink Cloud account by directly deleting the camera from your device list on the Reolink App.
Step 1. Launch the Reolink App and locate the camera you want to unbind. Tap the gear icon to get to the settings page.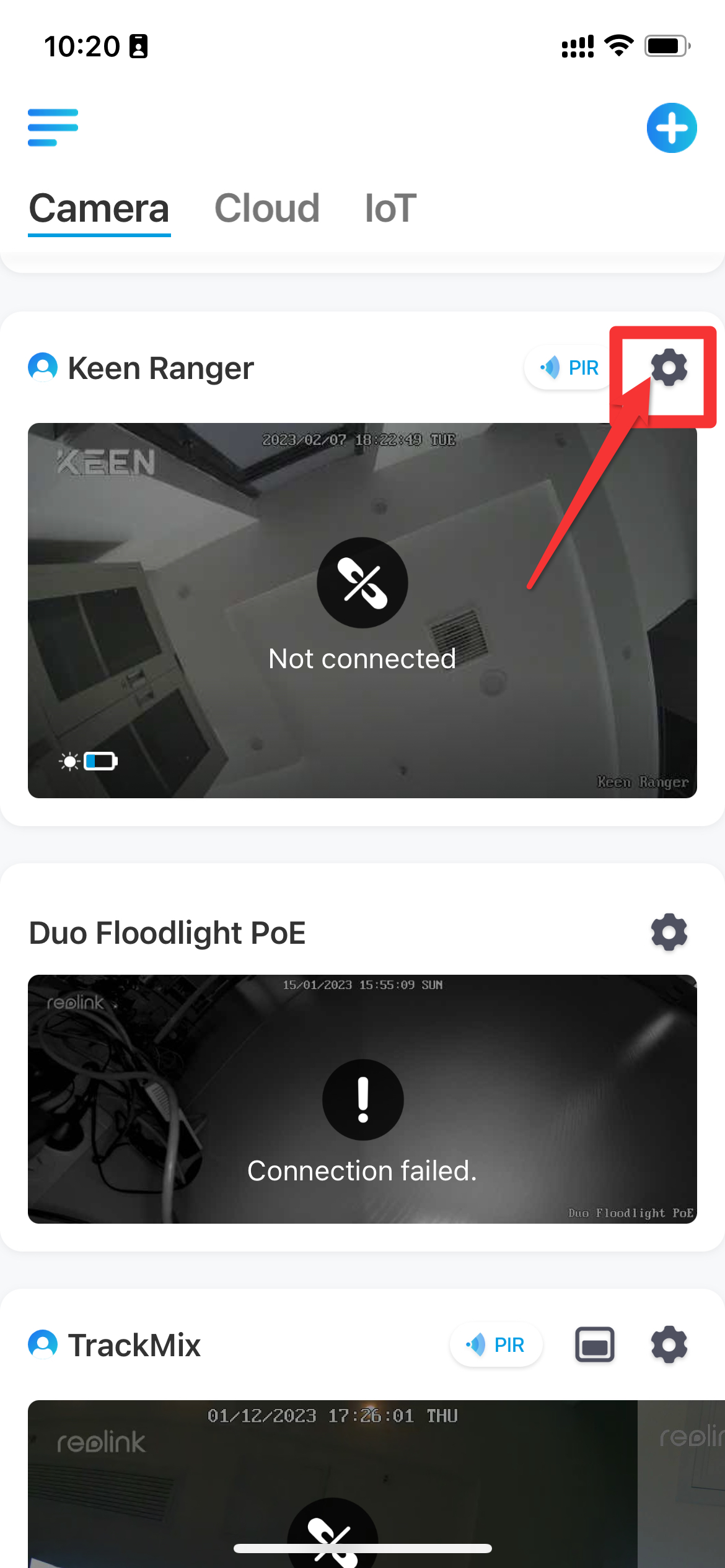 Step 2. Scroll down the page to the bottom and tap Delete.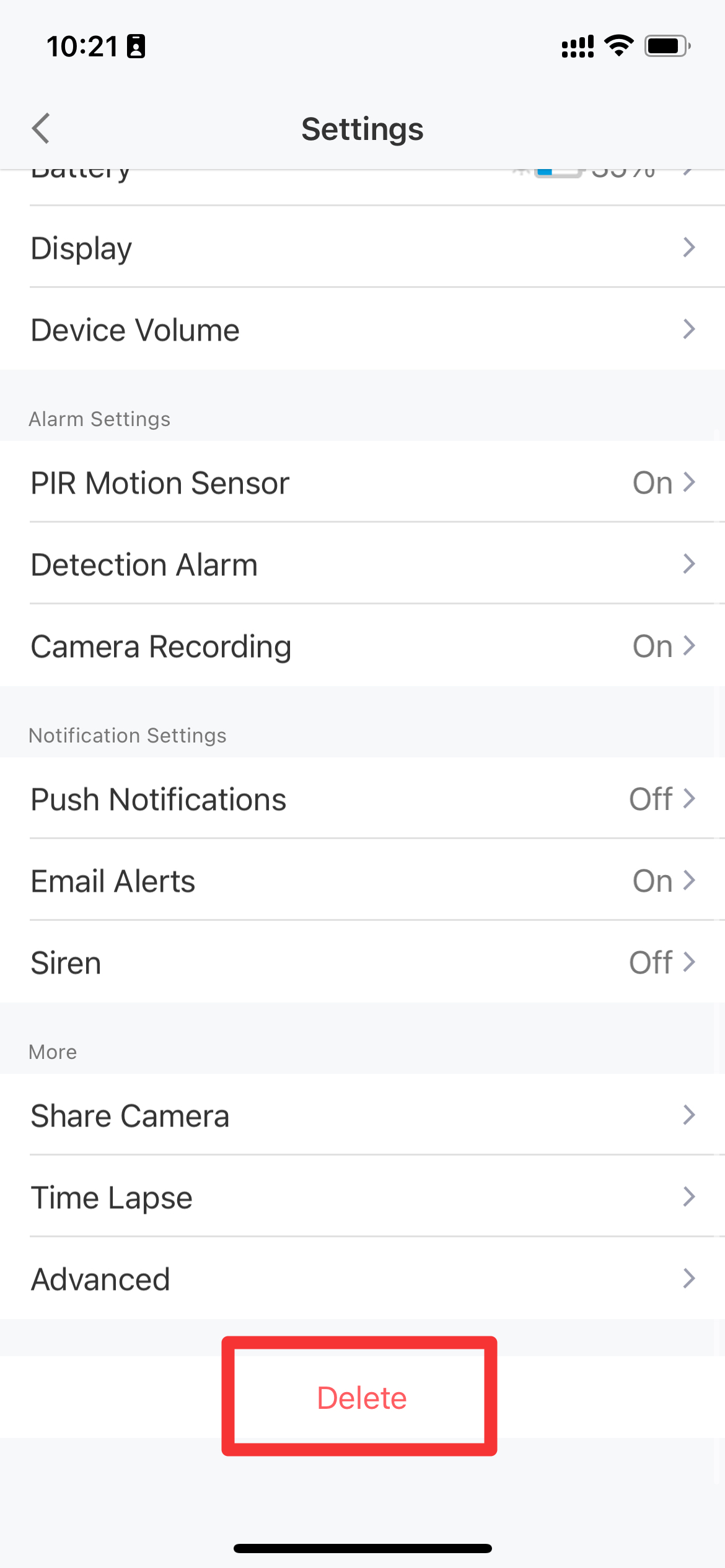 Step 3. Tap Delete again to confirm the operation when you see the prompt "Are you sure you want to delete the device?".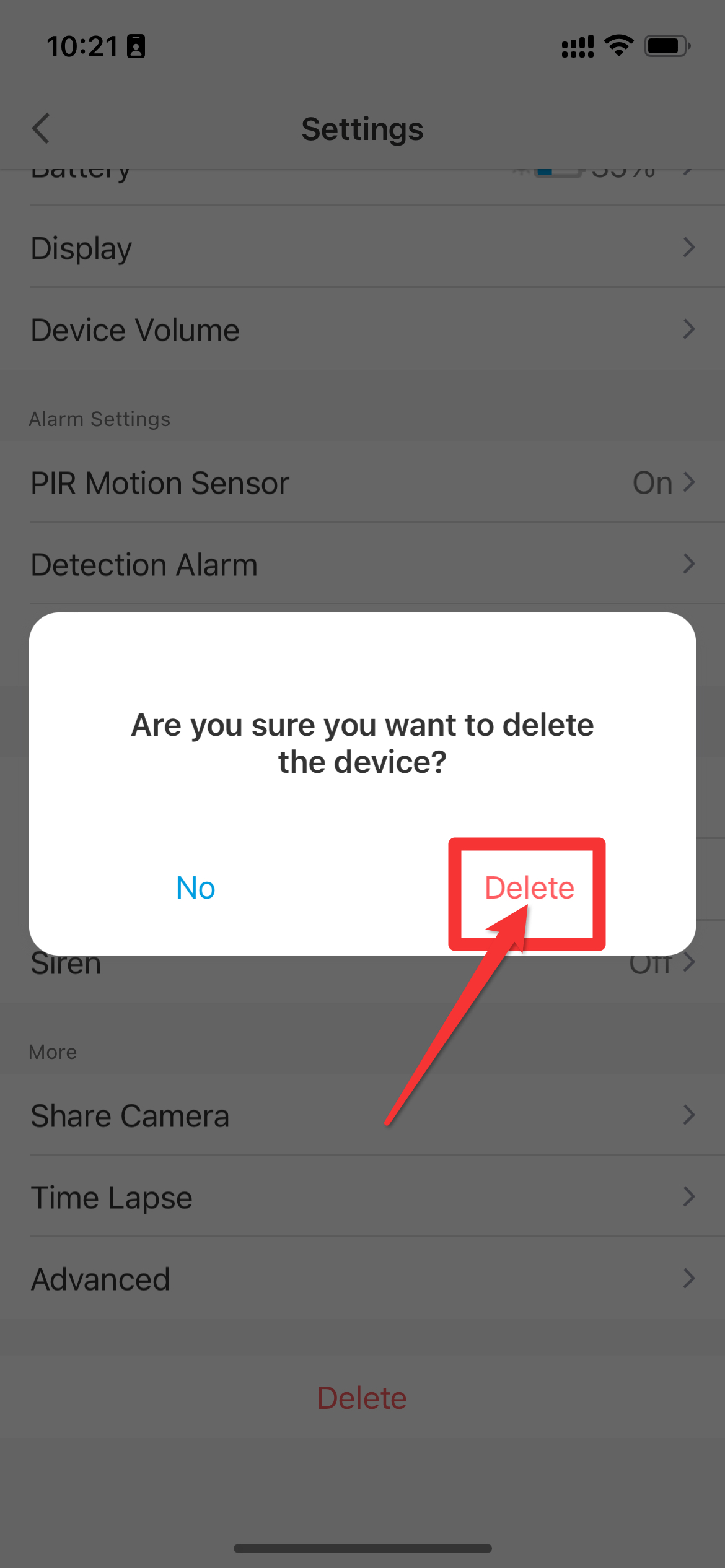 Now you have successfully deleted the camera from your device list and unbound it from your cloud account.