Currently, Reolink Cloud is compatible with various Reolink camera models across different global regions (click Reolink Cloud Availability to learn more).
If you've created a cloud account and bound your camera to this account successfully, you may refer to the below steps to edit those recordings that are stored on the account via the Web Browser.
Step 1. Log in to your cloud account via a Web Browser and click My Cloud Library.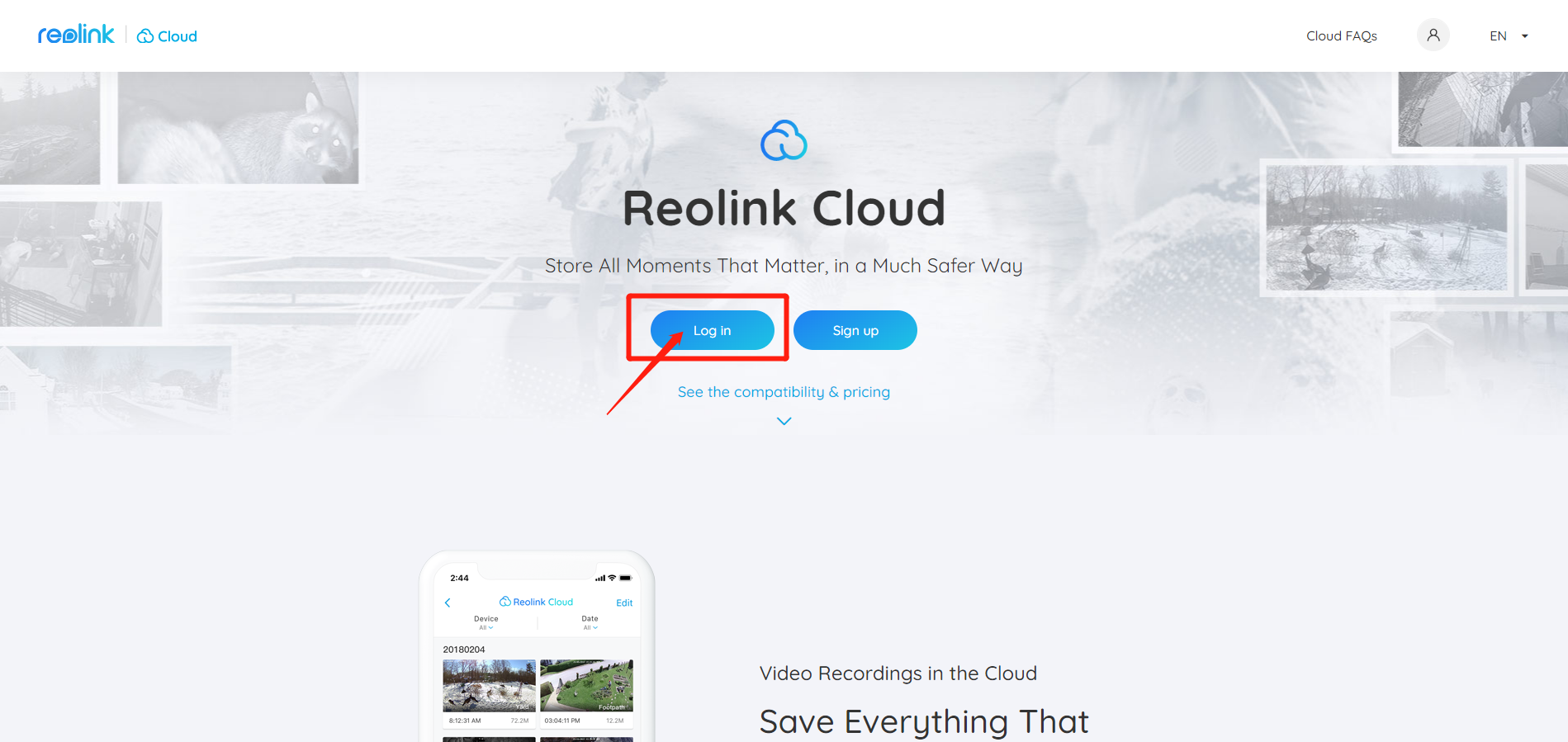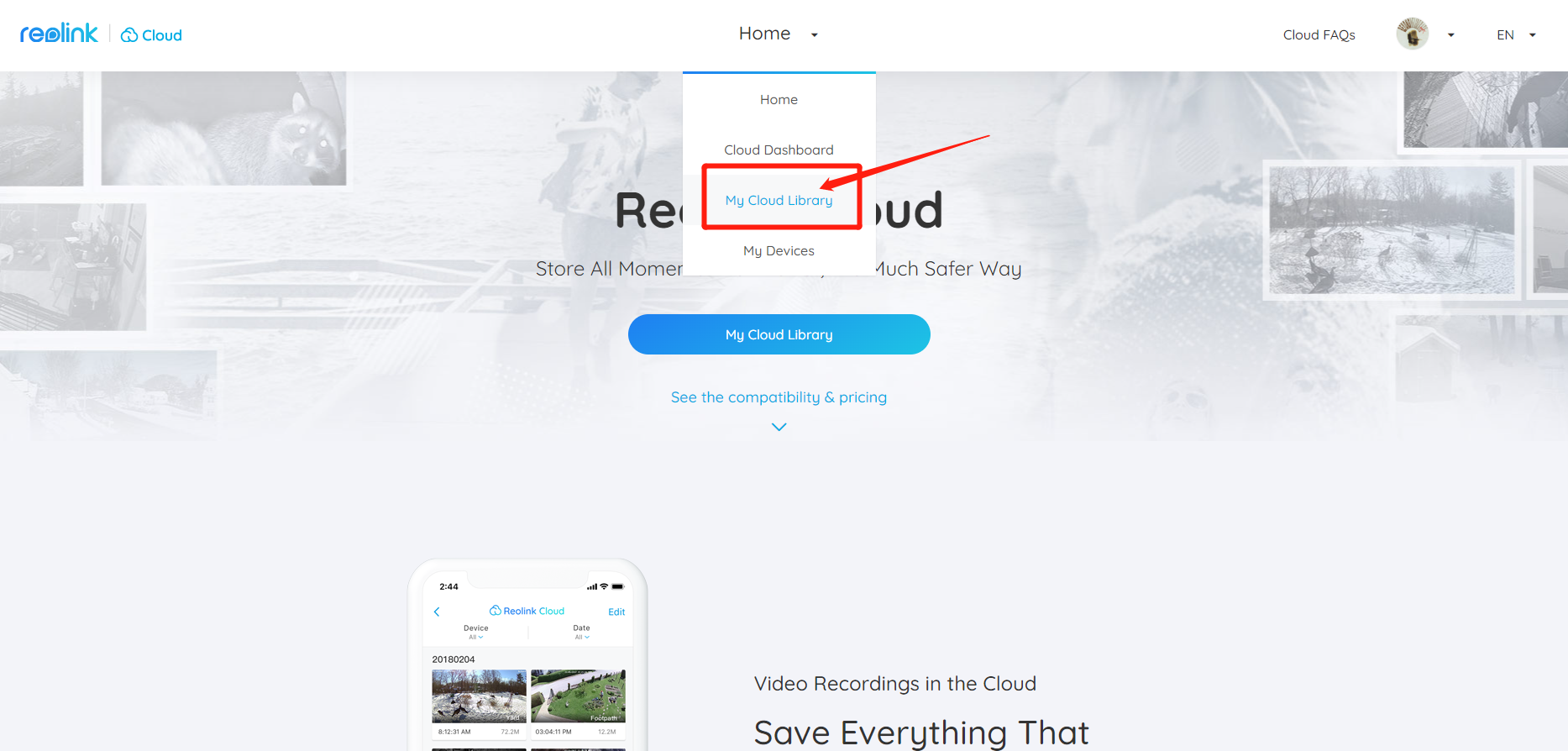 Step 2. Choose the video that you want to edit. 
Click All Device to unfold the drop-down menu and choose the camera that you would like to check.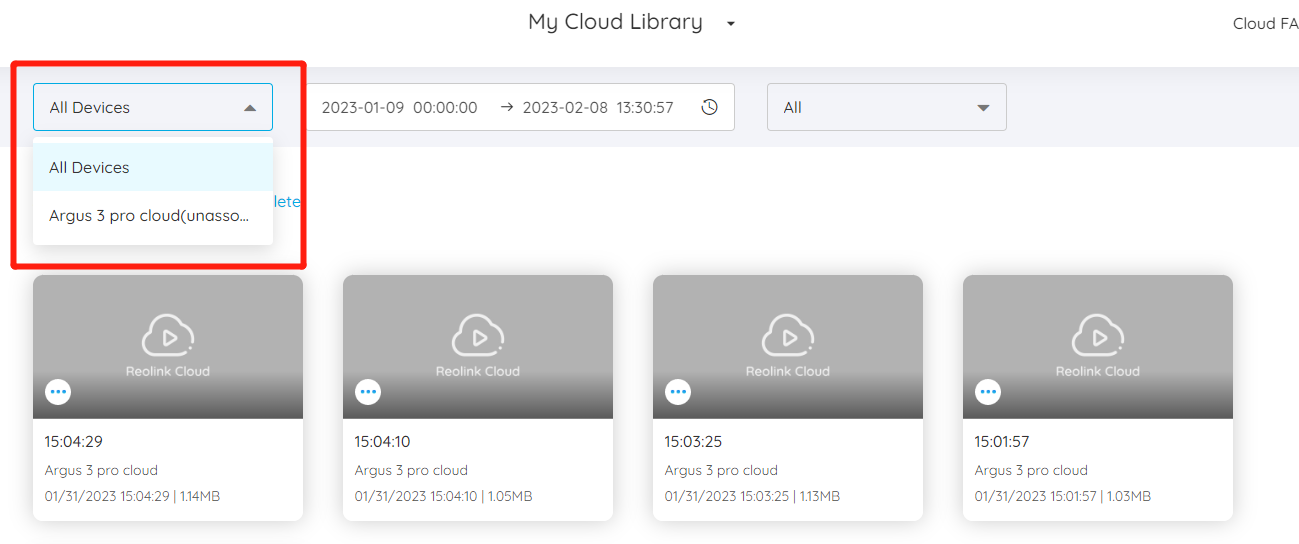 Select the date according to your needs.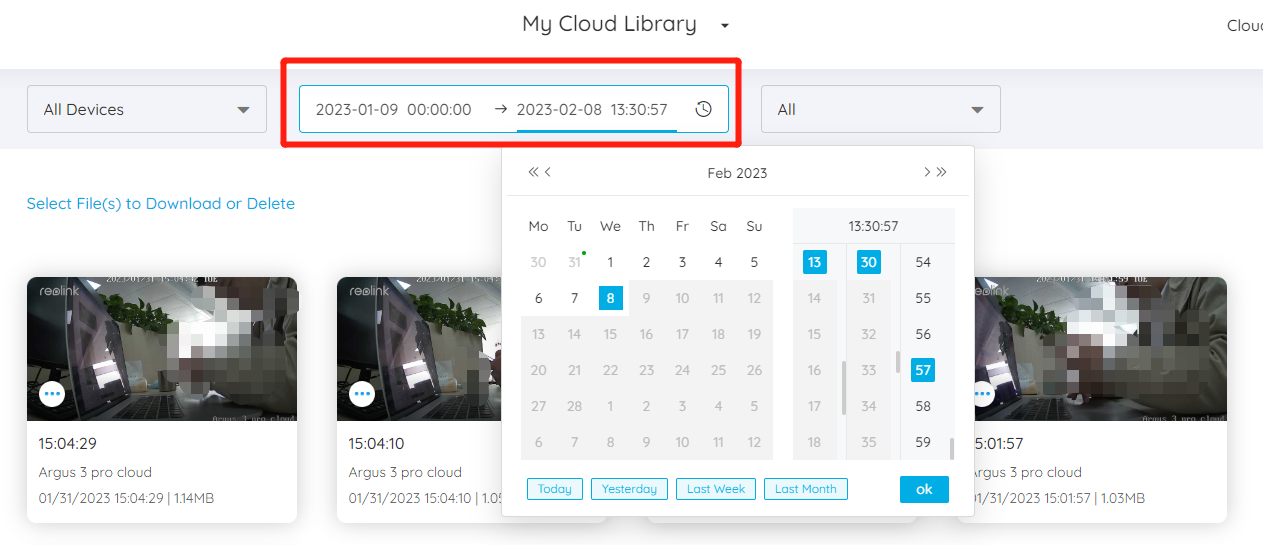 Step 3. Click the play icon to start playing the recording.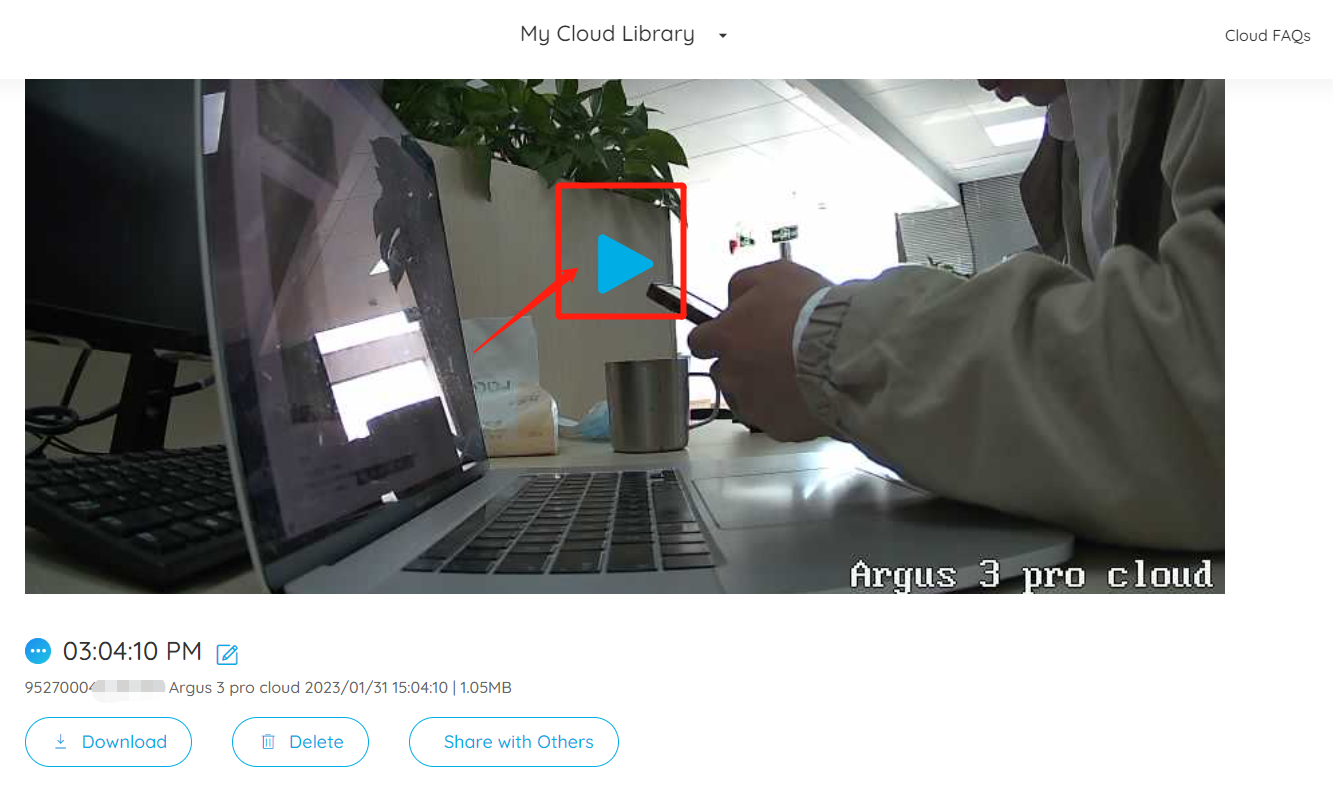 Step 4. Click the edit icon

to modify it if you want to change the name of this video. Click Save to save the setting after modifying it.

Click Download, Delete, or Share with Others to download the recording to your desktop/PC, delete this recording or share it as #Reolink Captures.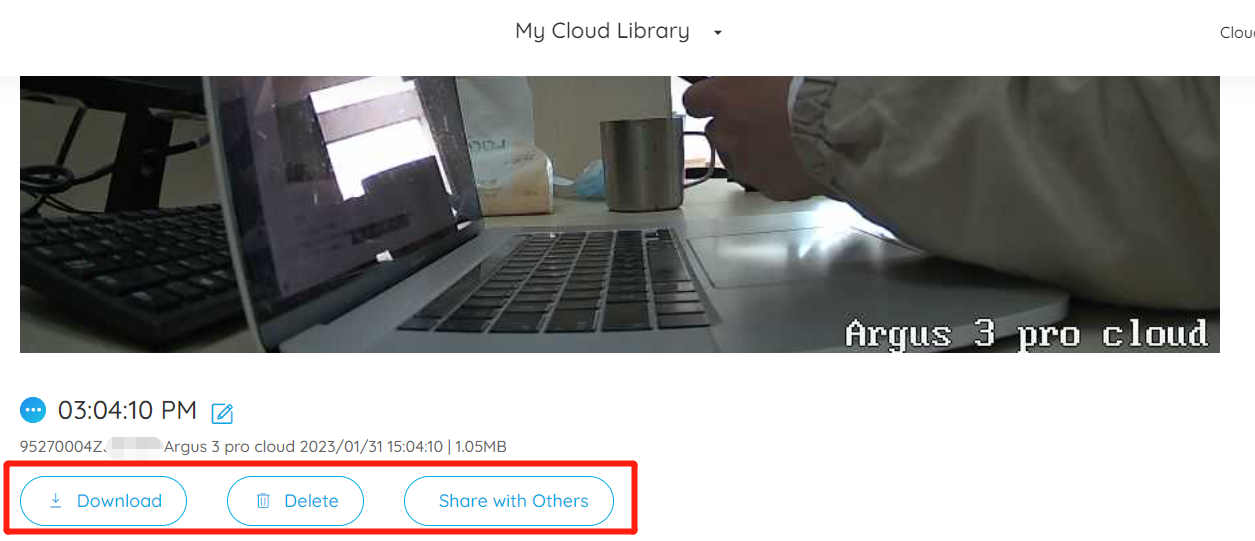 If you need more information or assistance, please contact Reolink Support.