Here's a quick guide for your reference to set up motion detection sensitivity for your cameras via the web browser.
Applies to: All Reolink POE NVRs and IP cameras( E1 Zoom is included) except for all Reolink battery-powered cameras, Reolink WiFi NVR system, Reolink E1, Reolink E1 Pro, Reolink Lumus, and add-on cameras. 
Step 1. Log in to your camera via a web browser. Click the gear icon on the top right to get to the device settings page.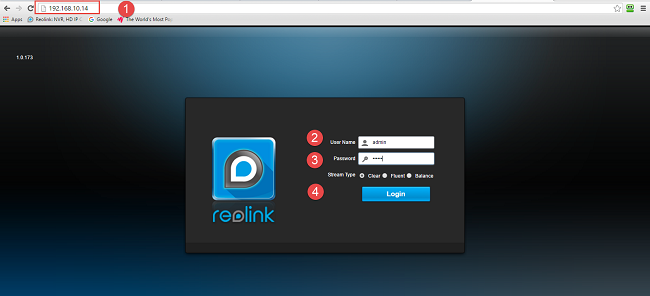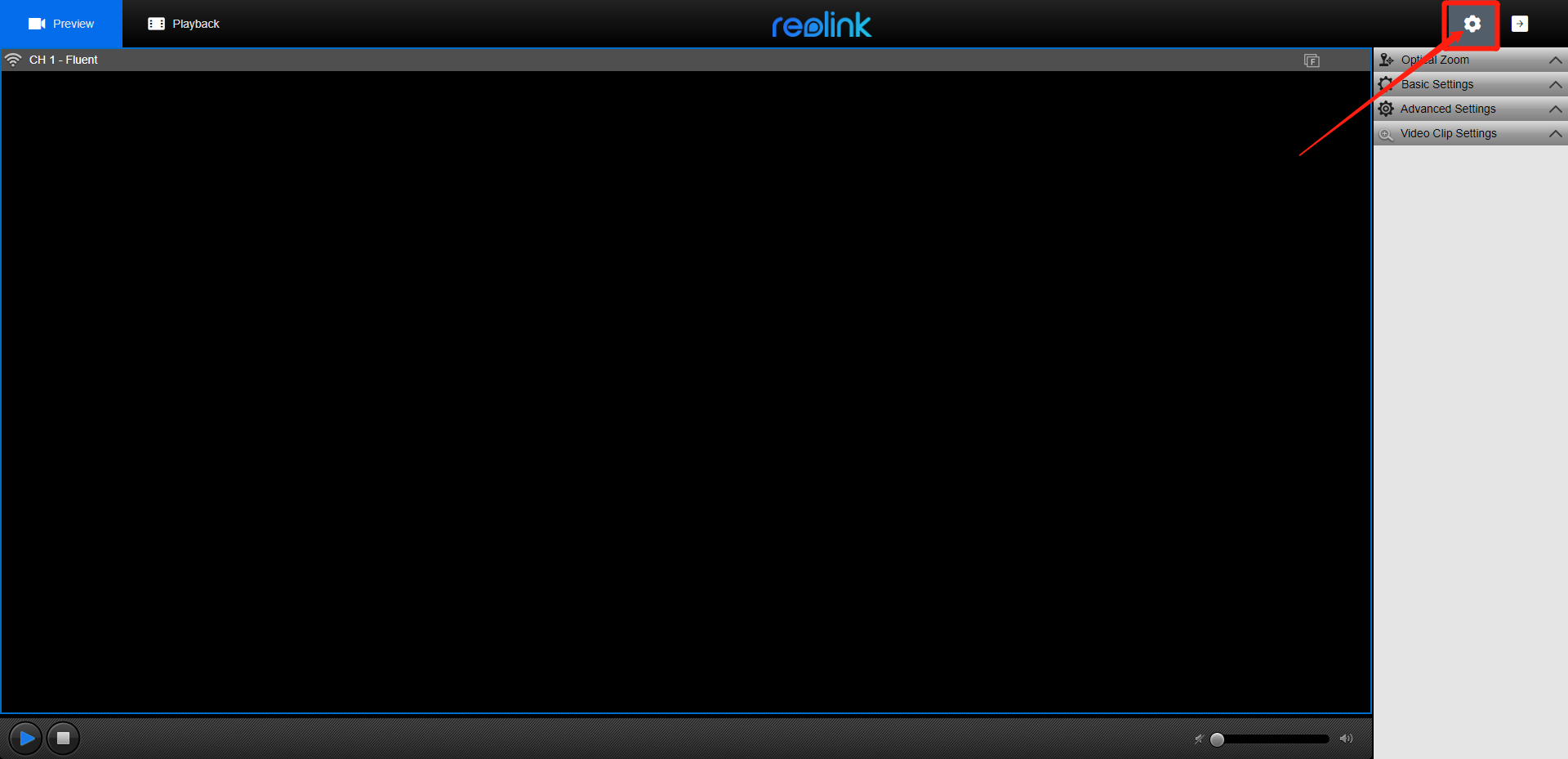 Step 2. Click Camera > Alarm Settings  > Sensitivity > Motion Detection. Choose the sensitivity that you would like to set for the camera. 
If your camera supports smart detection, click Sensitivity > Smart Detection to adjust the sensitivity for Person, Vehicle, or Pet.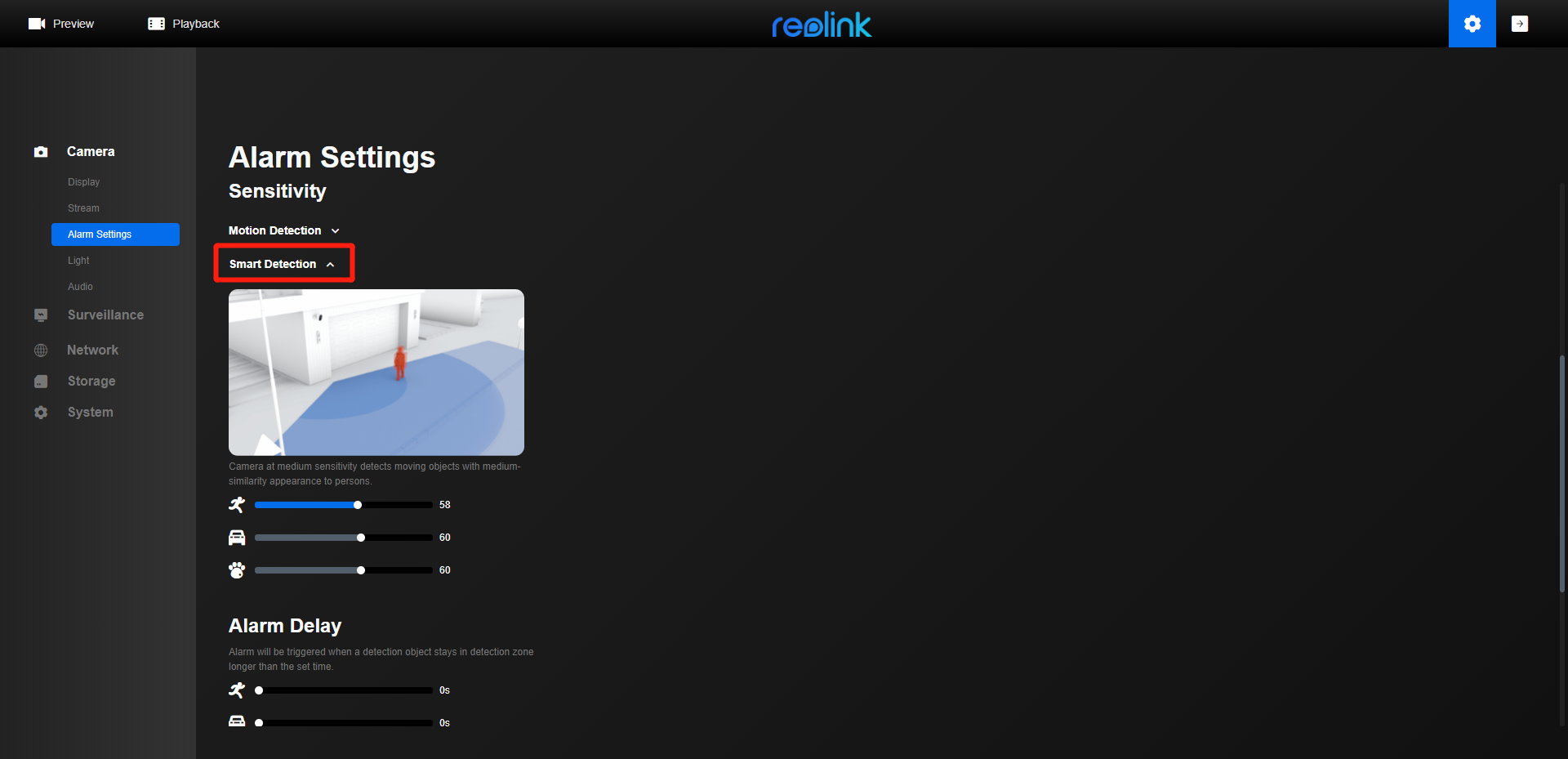 Step 3. Click Add Time Period. You can set up 4 different time periods with different sensitivities for the camera.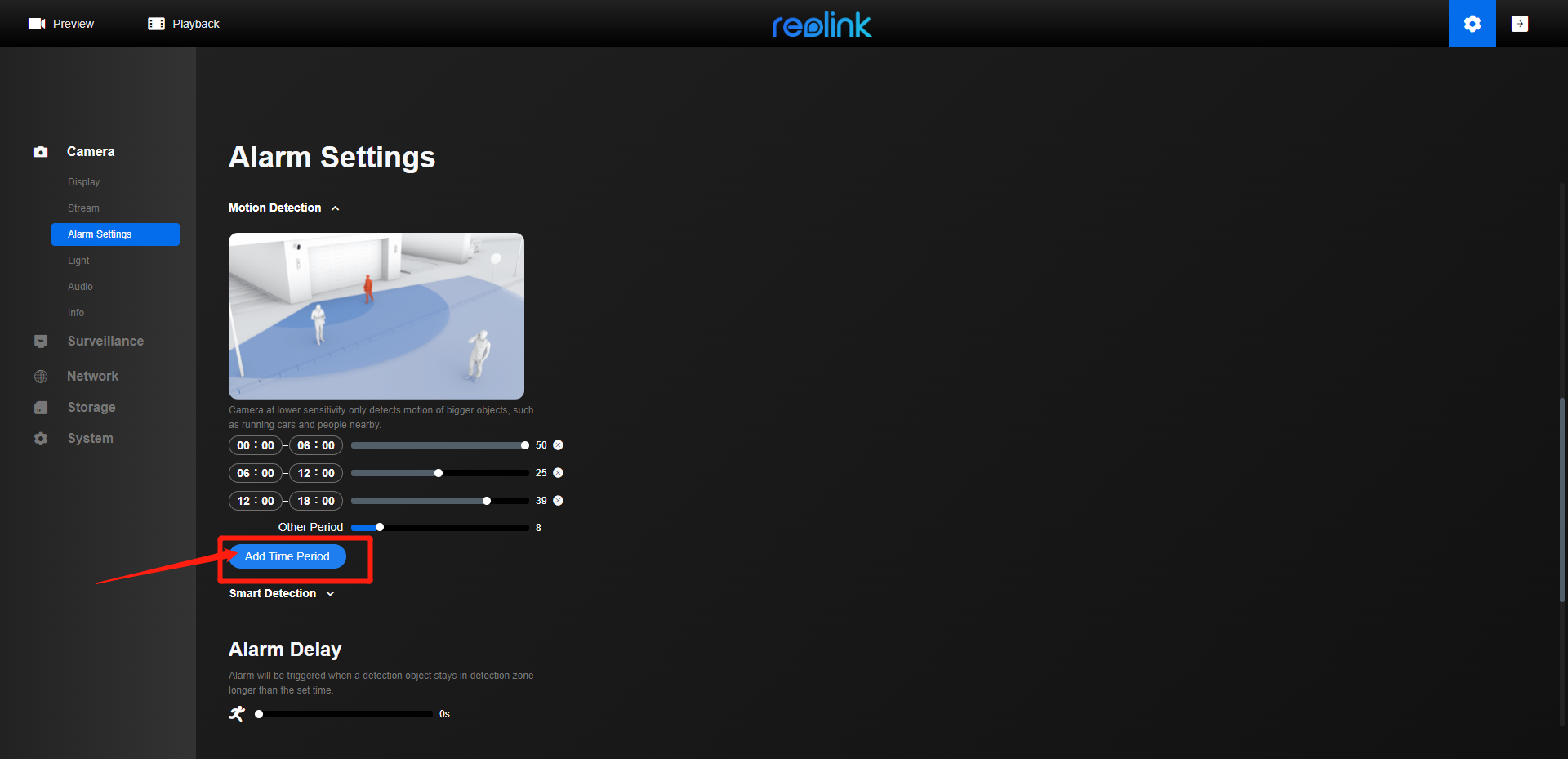 If the web interface of your camera is an old version, you can refer to the steps below. 
Step 1. Log in to your camera via web browser and go to the Device Settings page. 
Step 2. Go to Alarm >Motion>Sensitivity page.
Step 3. Set the 4 time periods and corresponding sensitivity. Please do not forget to click OK to save the settings.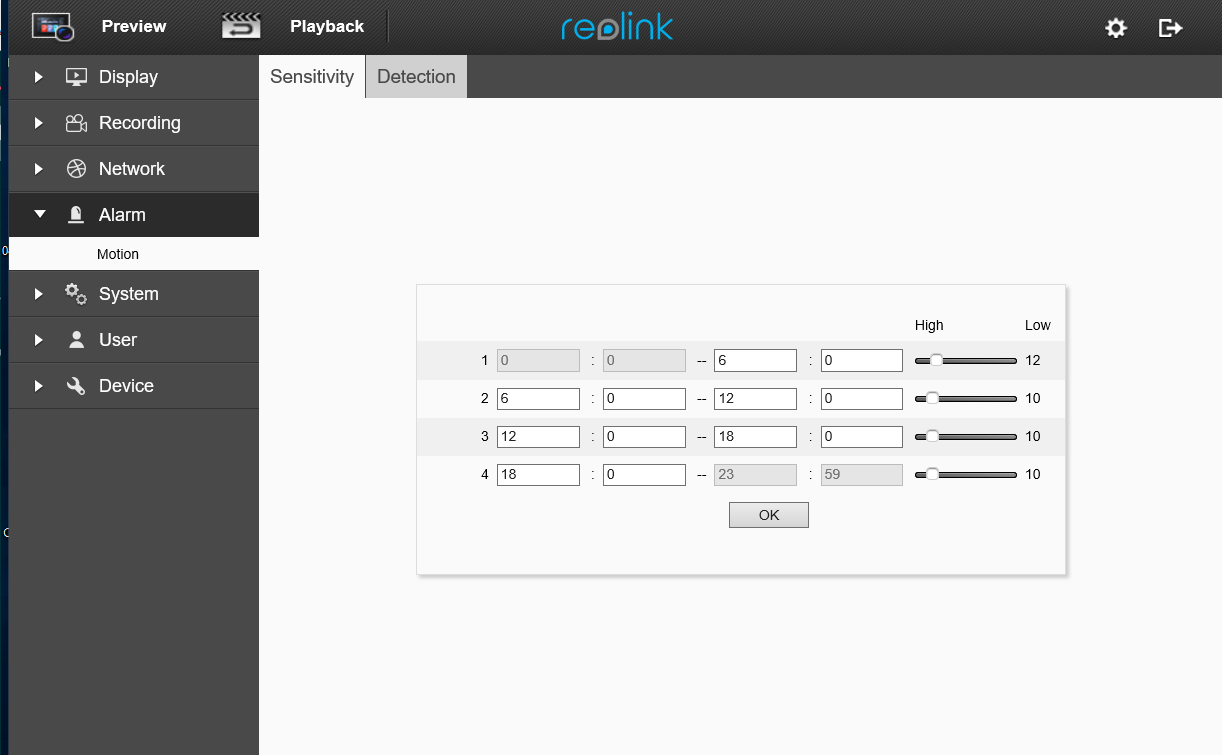 Note: The Sensitivity setting is controlled by a slider, allowing you to set a value between 1 to 50. The higher the numerical value is, the more sensitive the motion detection will be.
You may also configure motion sensitivity using other methods. Check details in: