You may follow the steps below to set up push schedules for your cameras or NVRs via a Web Browser.
Applies to: All Reolink cameras/NVRs (exclude Reolink Battery-powered cameras, Reolink E1, Reolink E1 Pro, Reolink Lumus, and add-on cameras).
Step 1. Log in to your camera via a web browser. Click the gear icon on the top right to get to the device settings page.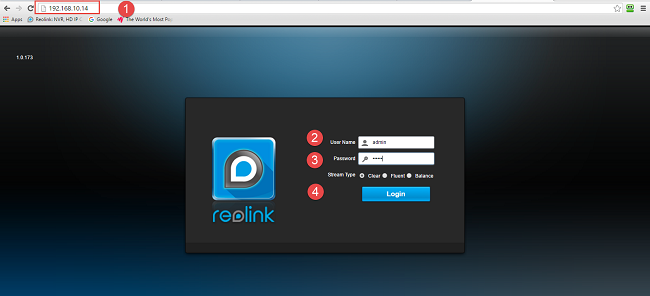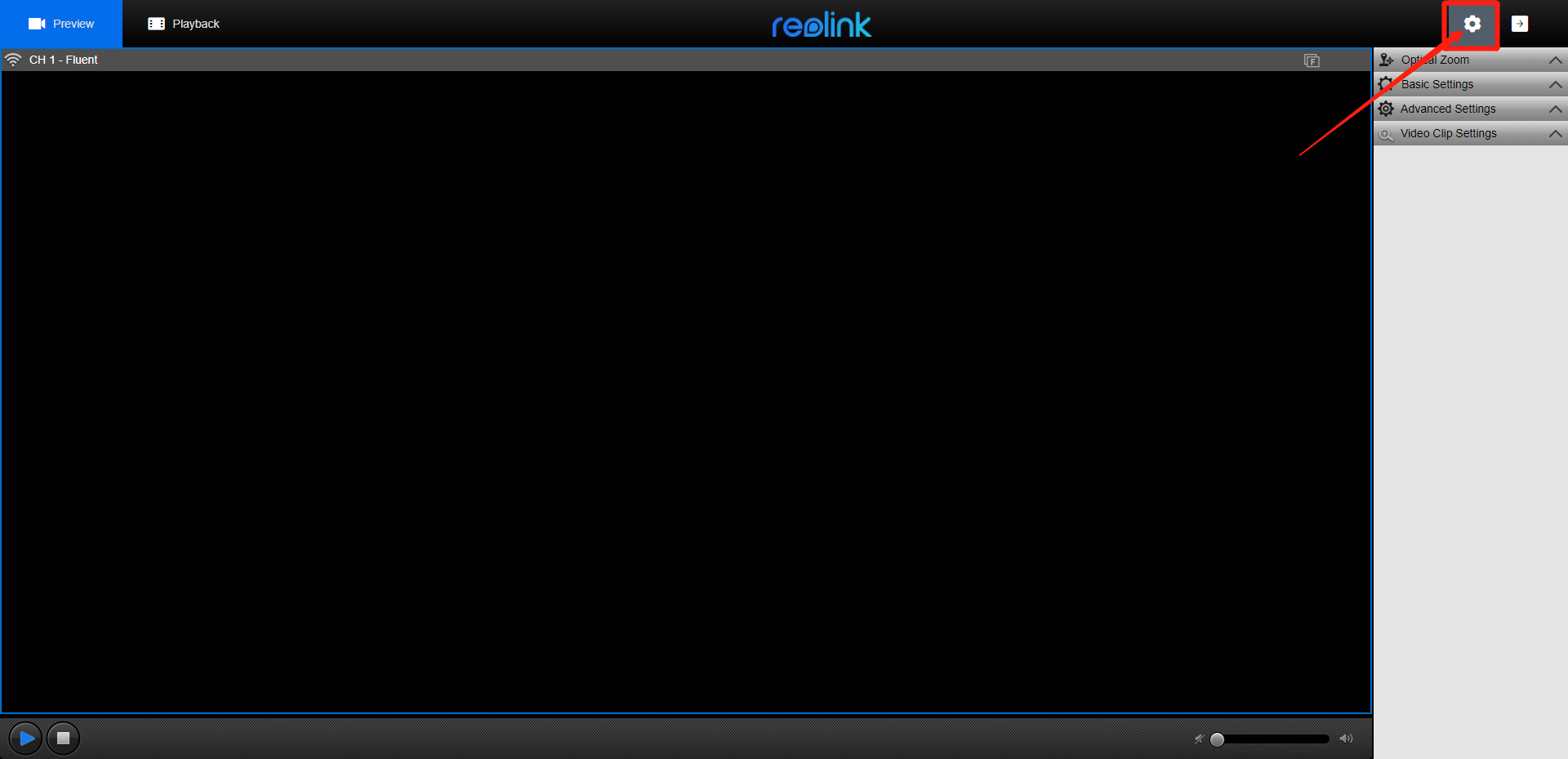 Step 2. Click Sureveillance > Push. Then you can customize the schedule by filling the grids.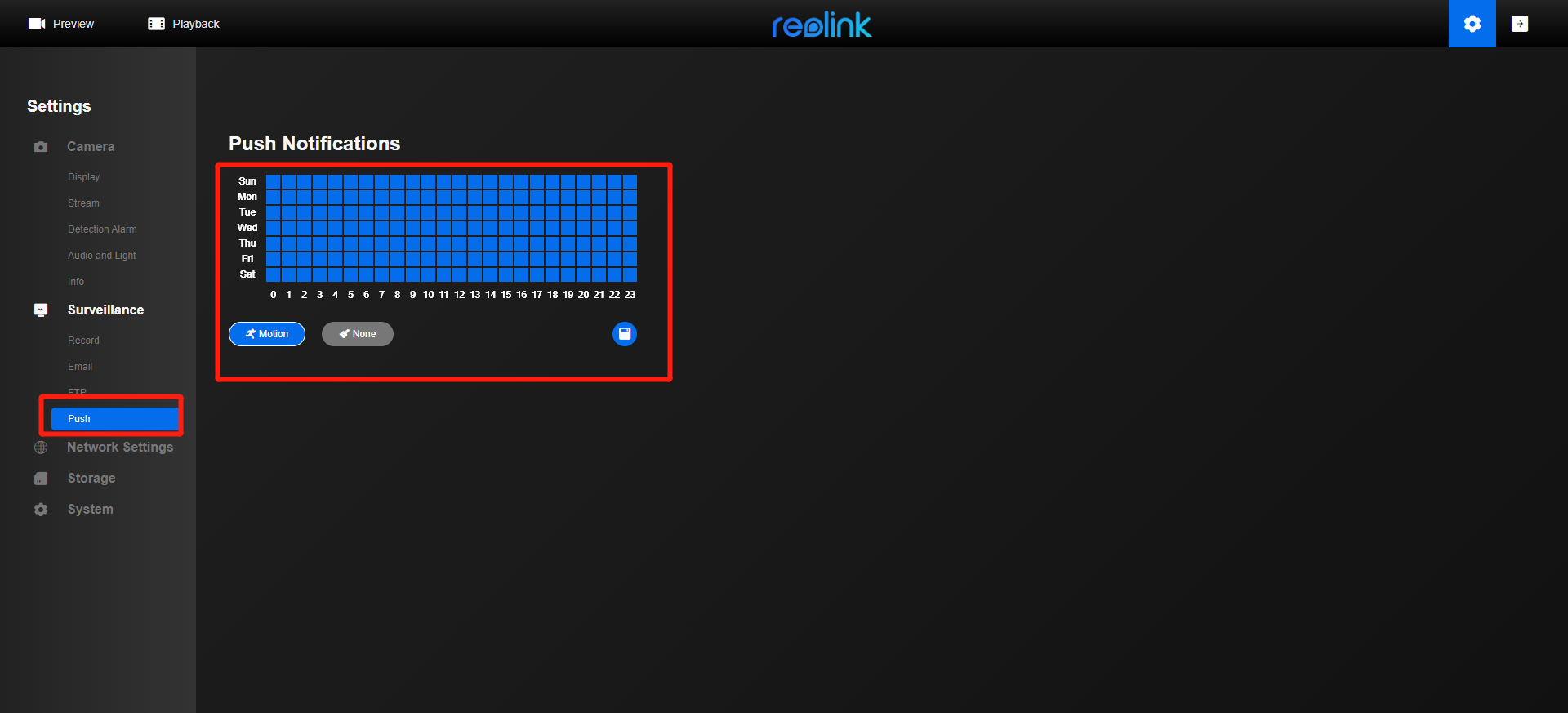 If your camera or NVR supports smart detection, you can also choose different detection types.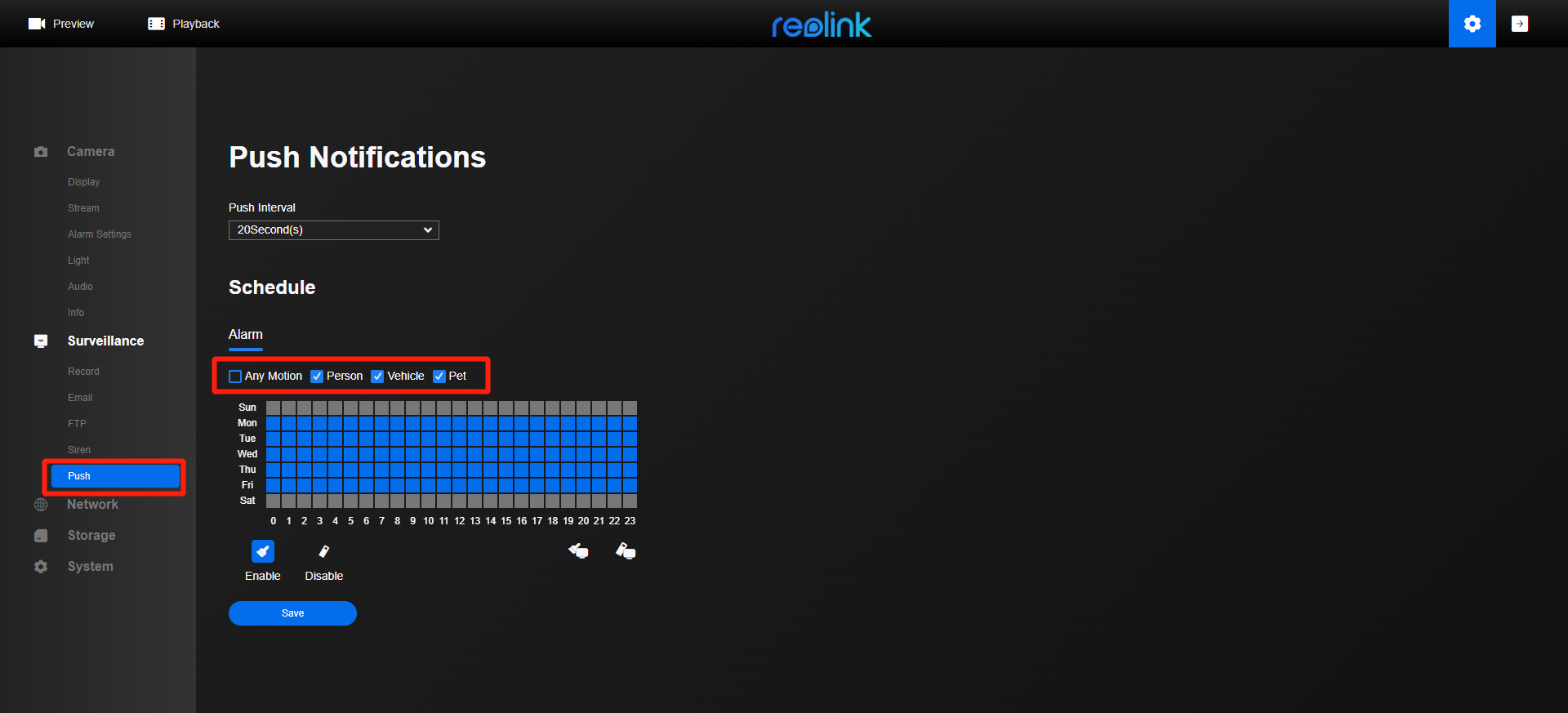 Step 3. Click

or Save to save the configurations.
If the web interface of your camera is an old version, you can refer to the steps below. 
Step 1. Log in to your camera via web browser and go to the Device Settings page. 
Step 2. Go to Network >Advance >Push page, set the push schedule for your device, and click OK to save the setting.