This article will show you how to set up the PIR sensitivity to reduce false alarms or increase the camera's sensitivity to detect motions.
Applies to: All Reolink battery-powered cameras.
Note: Our battery-powered cameras support three PIR sensitivities, high, middle, and low.
You can set the PIR sensitivity for your camera via two platforms.
Via Reolink App
Log in to your camera and go to Device Settings > PIR Motion Sensor > Sensitivity, and then you can slide to adjust the PIR sensitivity.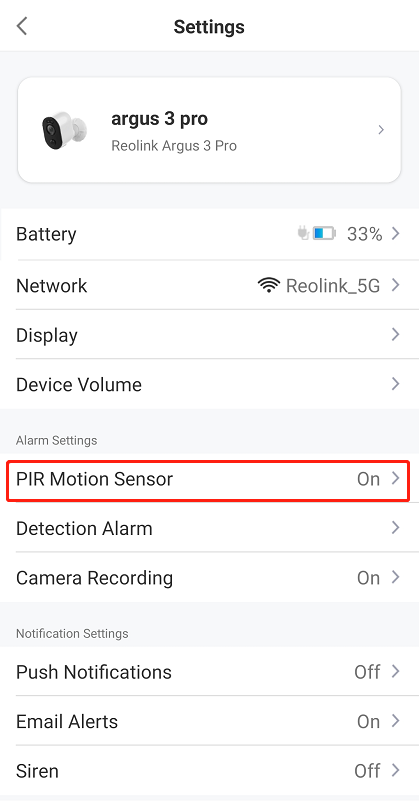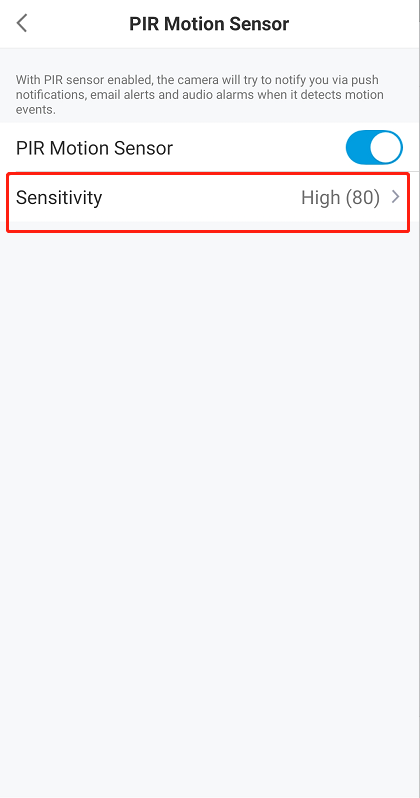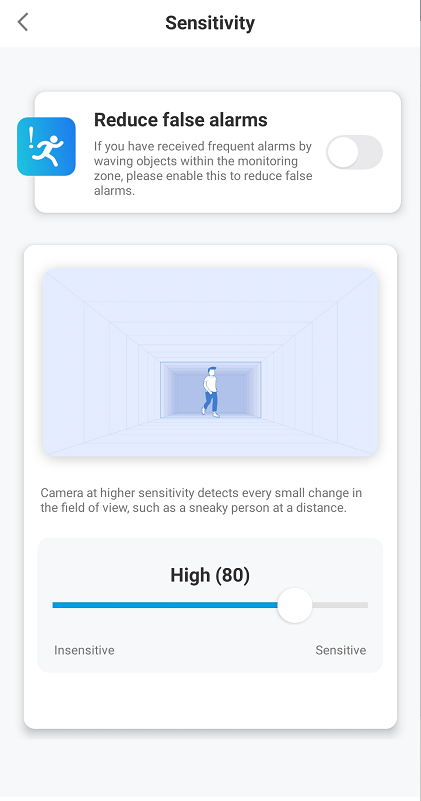 Via Reolink Client
Go to Settings > Alarm Settings page to adjust the PIR sensitivity.