Here we would guide you to modify the password of your Reolink account on the web page.
Step 1. Please go to my account, and click ACCOUNT DETAILS.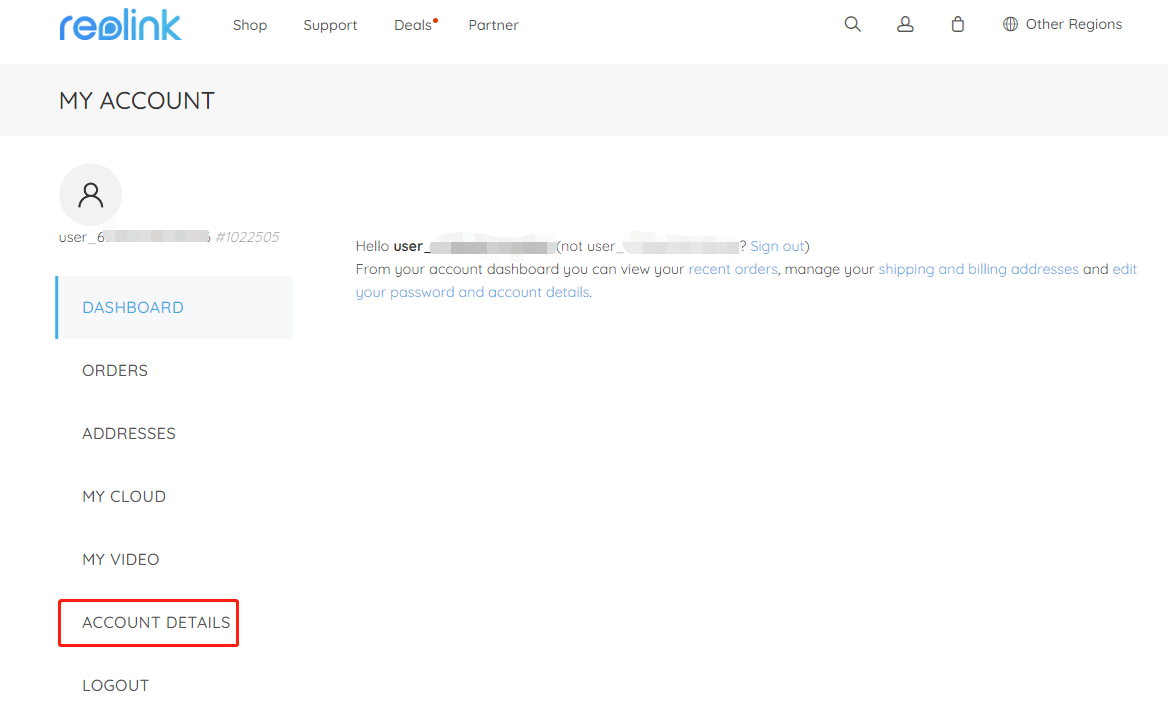 Step 2. Go to the Security page and click the Edit button next to Password.
Step 3. Enter the old Password of your Reolink account. Then click Next.

Step 4. Create a strong new password, and Confirm it.

Done! You have successfully change the password for your Reolink account.