This article instructs you to playback recordings via Reolink PoE NVR.
Applies to: Reolink PoE NVRs with hardware version H3MB02/H3MB16.
If you want to playback the recordings via PoE NVR, you can follow the steps below.
Step 1. Log in to the PoE NVR on the monitor and go to the Menu > Search > Playback page.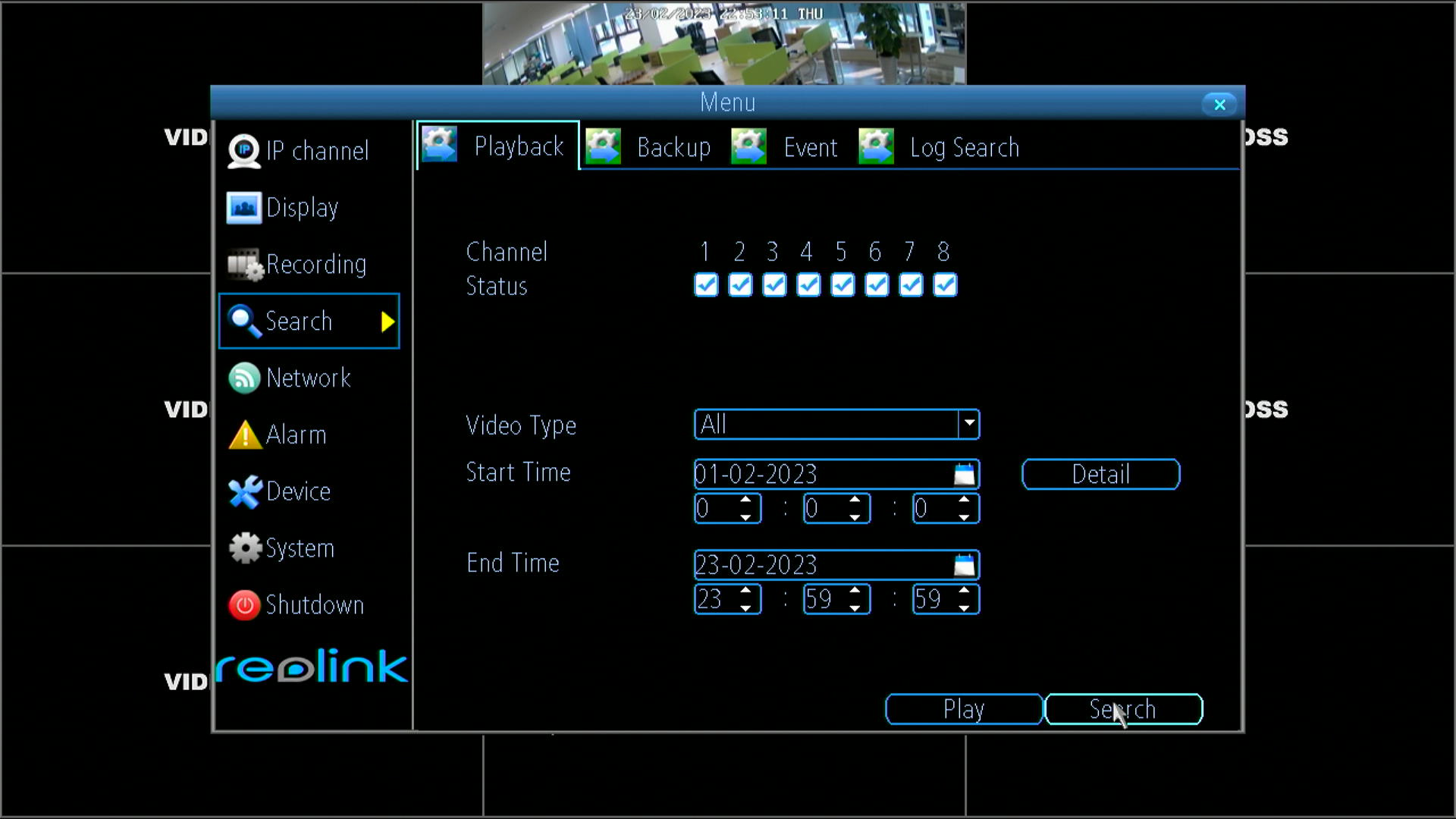 Step 2. Search the recording per your specific requirements. There are four ways to search the recordings, refer to Searching Recordings via Reolink PoE NVR.
Step 3. Click Play to playback the recordings you choose.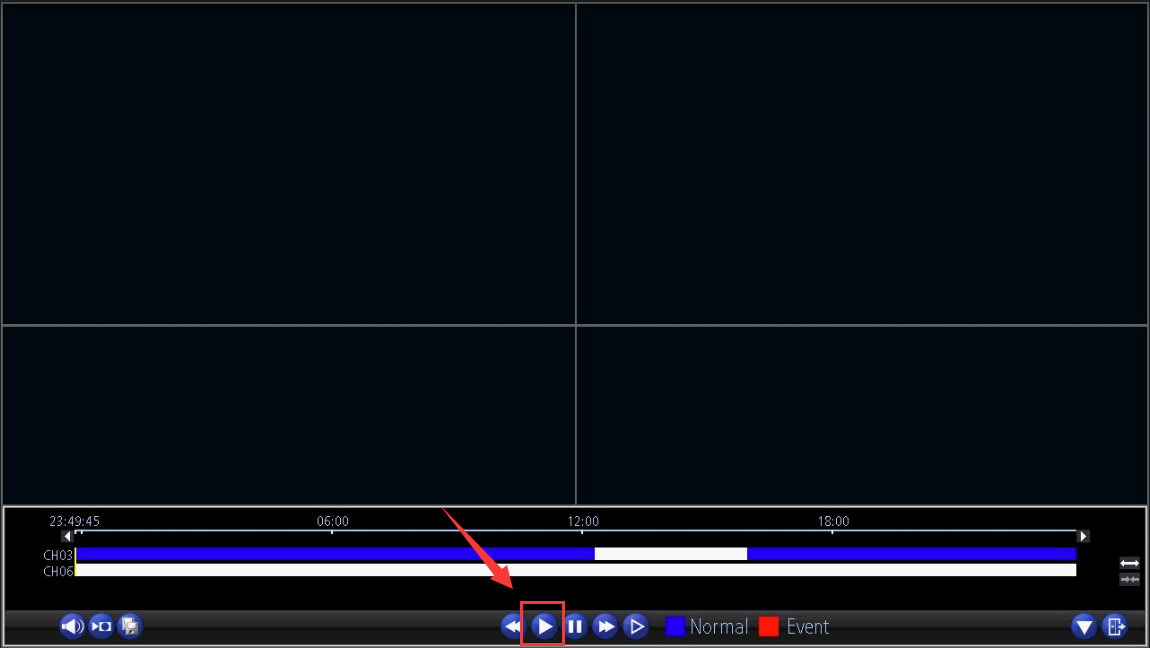 Here is a brief introduction to the other buttons on the playback interface.
Note: Only local recordings support the function of fast forwards and slow forwards, this function can't be realized when you playback the recording online.

: click this button to mute the sound of recordings.

: cut parts of the recordings as your need.

: save the recordings you cut before.

: click to fast rewind.

: click to pause the video playing.

: click to fast forwards.

: click to slow forwards.

: click to hide the operation box.

: click to exit the play page.
Here is a video for your reference: