If you want to manually capture/record the camera's live view, you may refer to the following steps and also find the capture/record path.
Applies to: All Reolink Products.
Step 1. Log into the Reolink APP and select the camera.
Step 2. Click

 for capturing the picture or click

for manual record.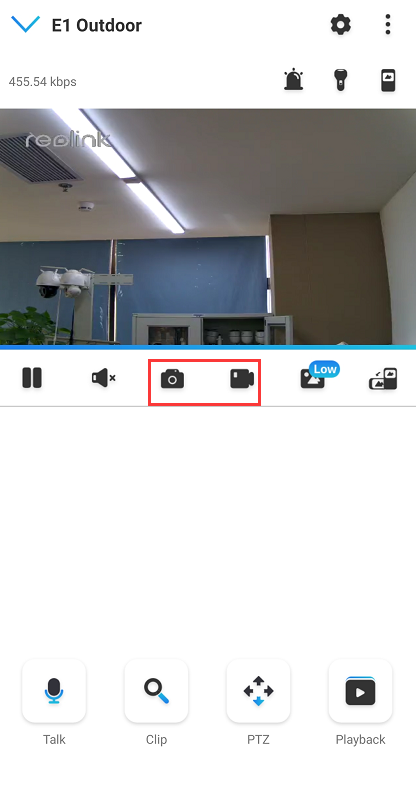 Step 3. Find the corresponding pictures and recordings in the related path after finishing the operation.
Note:
If the system of your phone is iOS, you can find the captures and recordings in the album.
If the system of your phone is Android, go to App Settings > Storage Path to find the capture and video recording path.