This article will show you how to set up DST time via PoE NVRs on the monitor, with which NVR can auto-change its system time when the DST time starts and ends.
Applies to: RLN4-410 (hardware version H3MB17), RLN8-410 (hardware version H3MB02), RLN8-410-E, RLN16-410 (hardware version H3MB02/H3MB06)
Step 1. Log in to your PoE NVR on a monitor, and then go to Menu > System > General page.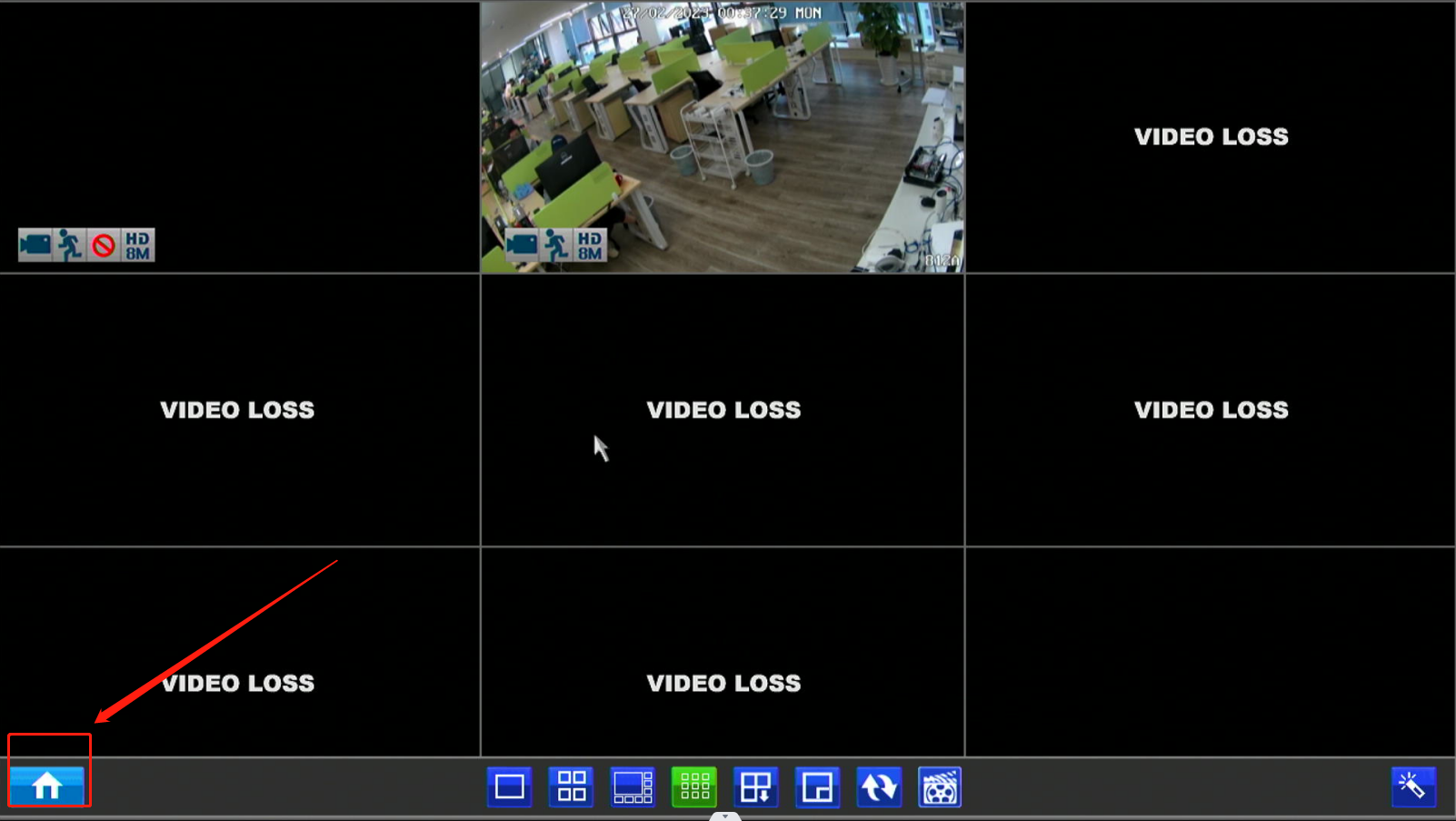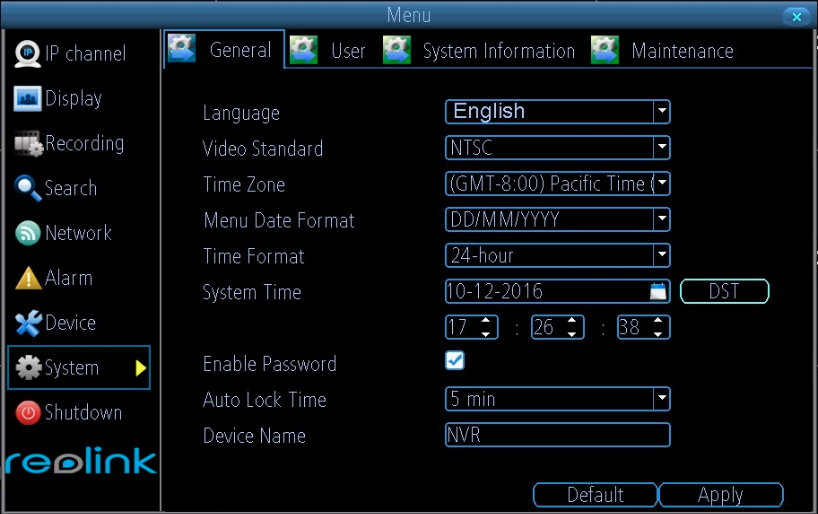 Step 2. Click DST to set the daylight saving time. Check on Enable and select the Offset, Mode, Start Time, and End Time according to your local time, and then click Apply to save the setting.