If you want to receive push notifications from the camera on the NVR, you may refer to the following steps to enable push notifications. The way to enable push notifications on the old UI and the new UI is also slightly different.
Applies to: All Reolink NVRs
For Old UI:
Step 1. Launch Reolink App on your smartphone, and then tap
 (see the picture below) to find the Settings menu.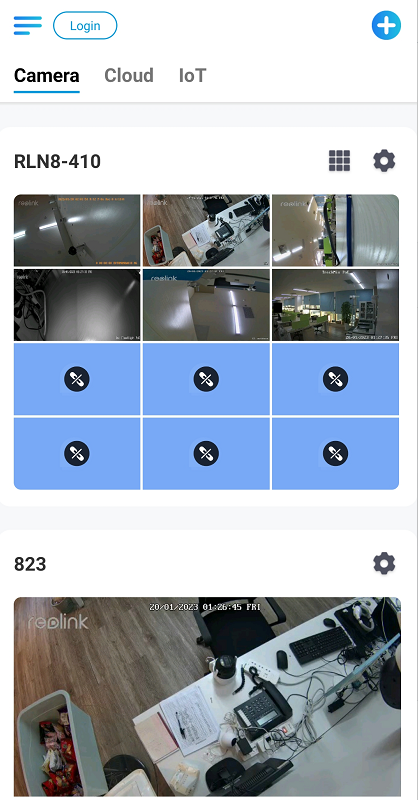 Step 2. Select the channel you want to configure and tap on the Receive Push Notifications button to Enable push notifications for this channel (the icon will turn blue); the same as other channels.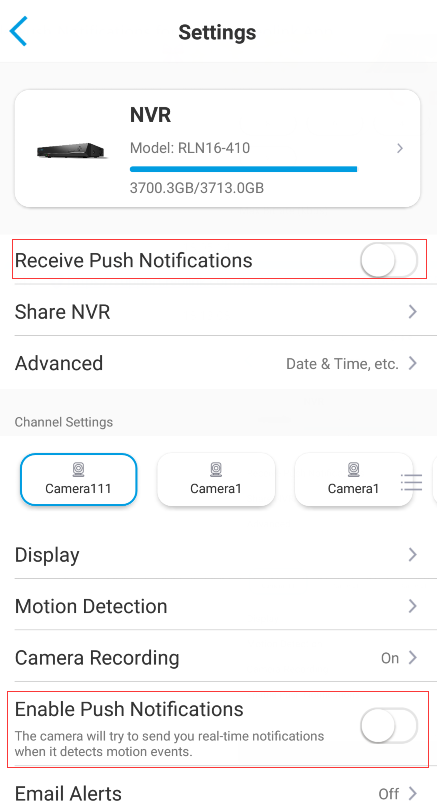 For New UI:
Step 1. Tap Push Notifications under the Settings interface and enable 1. Push Notifications for the NVR, 2. specific camera that you want to receive push notifications.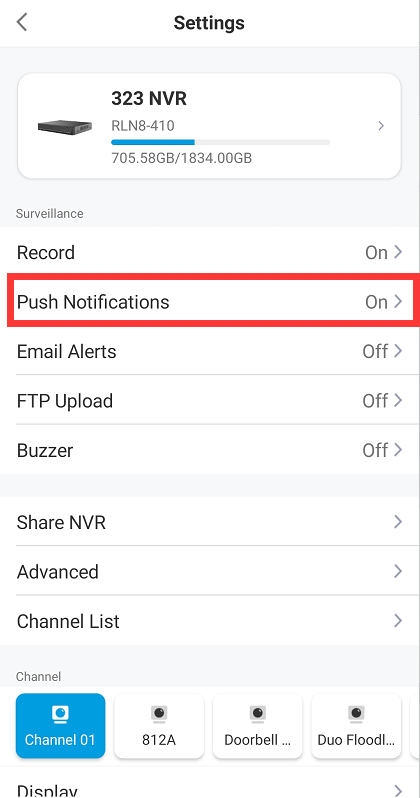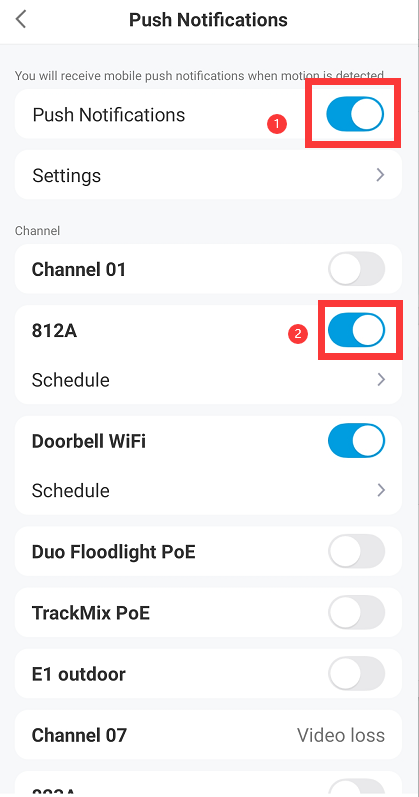 Step 2. You can also customize the push notification schedule.