Applies to: Reolink Battery-powered cameras
When you added the battery-powered camera or finished the initial setup on the Reolink App, you may get the following pictures: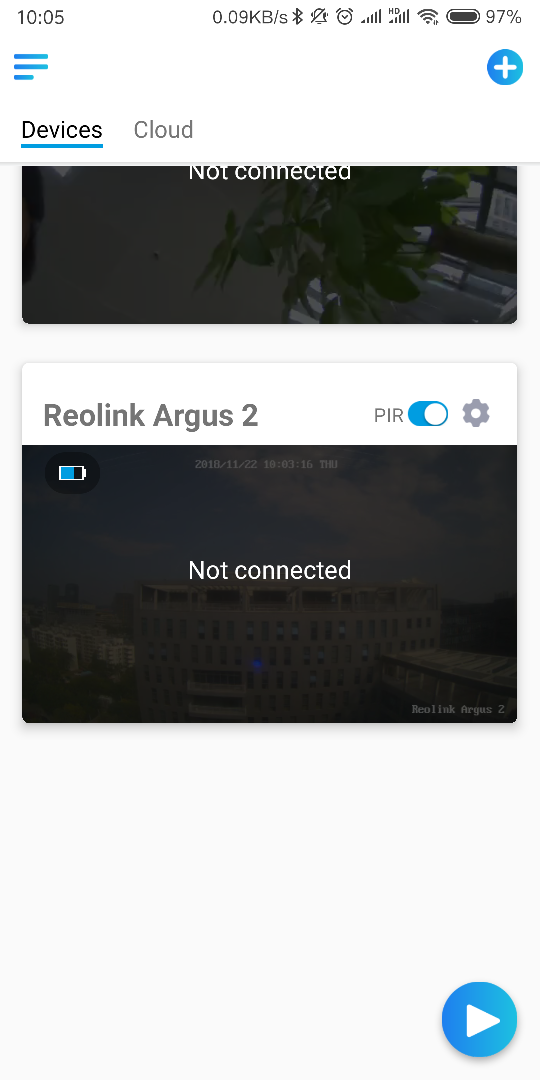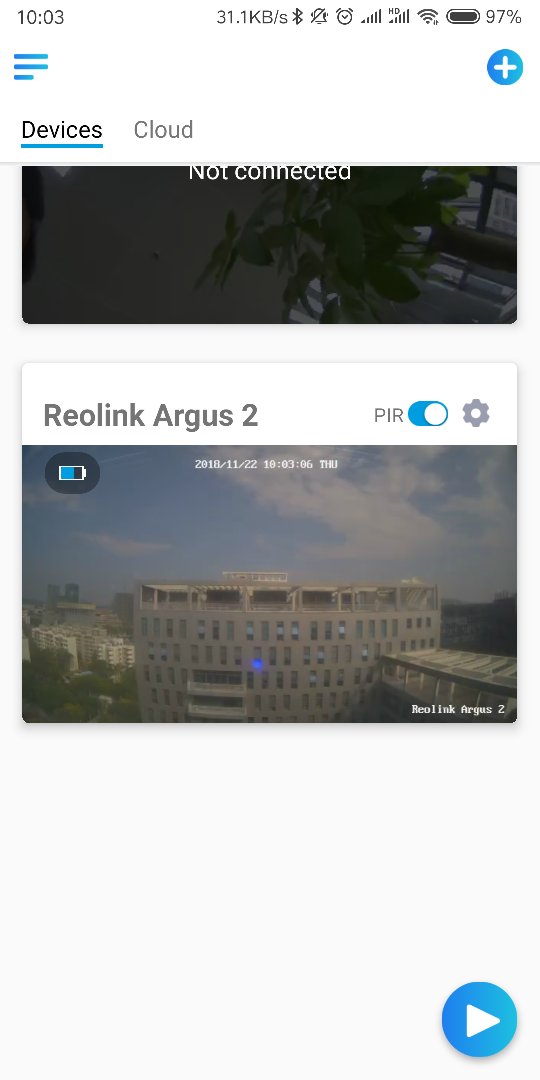 Note: If it shows Not connected, just click the image area to connect to the camera and go to the live view page. 
When the camera is not working, it will go to standby mode to save the power. Refer to 
Learning the working mode and the LED status on the Reolink Argus/Argus Pro/Argus 2.
For the Live View page, please refer to: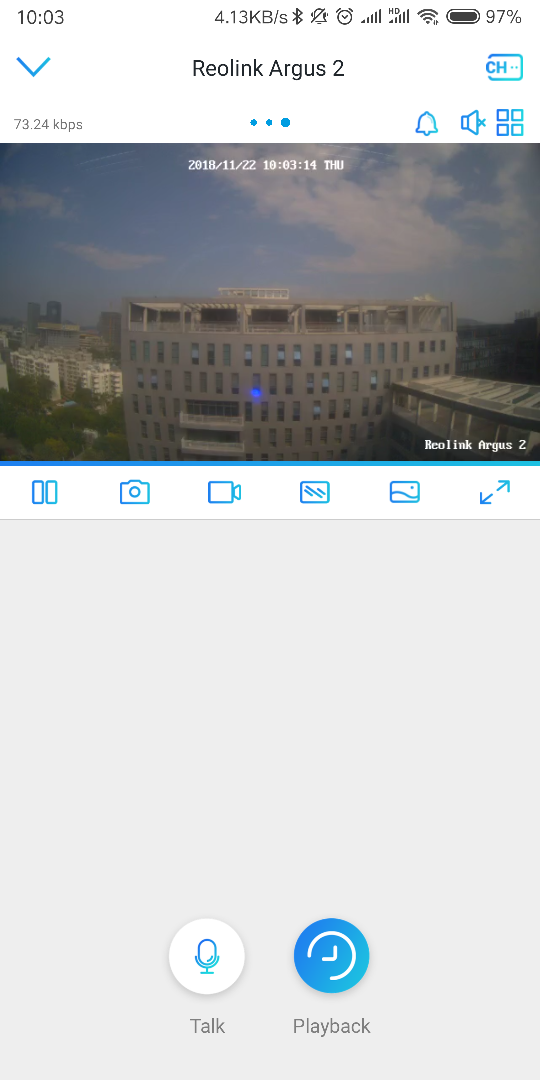 Here is the brief introduction about the related buttons on this pages: Learning the Live View Page Buttons via Reolink App.
Click the 
buttons in the Device list page to go to the Settings page:

Refer to Setup for the details about the settings options.