The answer is YES.
Applies to: All Reolink PoE cameras and PoE NVRs
But the connection in this way is not recommended for RLN8-410 and RLN16-410. If we have to connect in this way because of the inconvenience to hook multiple wires in the scenes like between two buildings, please make sure we just connect three cameras at most into the POE switch and then attach the switch to the Reolink POE NVR.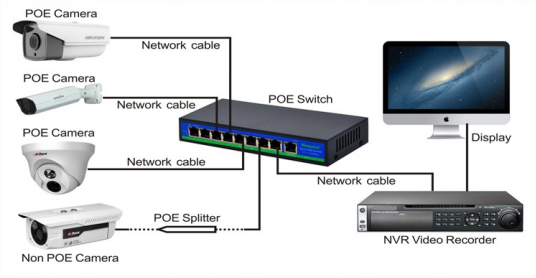 Note: For RLN36, you can connect 4 PoE switches, and you can connect 36 cameras in total. However, to avoid the overload of the switch, do not connect all cameras to one switch.