If you want to set up FTP for Weather Underground, please refer to the following steps.
Applies to: All Reolink PoE NVRs and IP cameras except for all Reolink battery-powered cameras, Reolink WiFi NVR system, Reolink E1, Reolink E1 Pro, B400, D400, B800, D800, and Reolink Lumus
Step 1. Before configuring FTP settings on Reolink Client, please make sure you have already set up the FTP on Weather Underground. If you haven't, please log into the website and go to My Webcams > Add a Camera > FTP to set it up.

​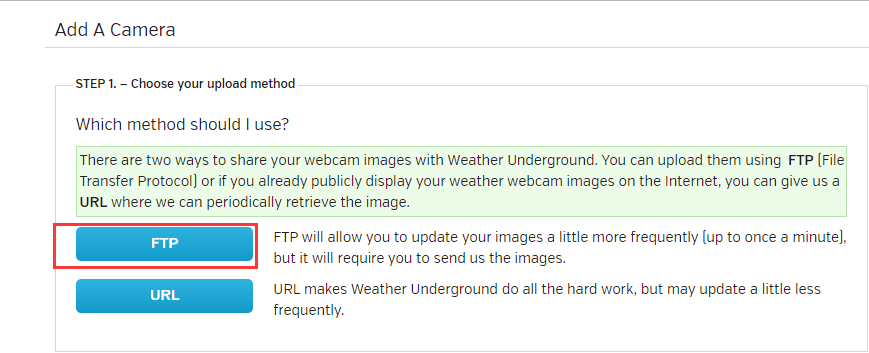 ​
Step 2. Launch Reolink Client and log in to your camera. Go to Device Settings > Surveillance > FTP, then fill in the information required, and click FTP Test.
If it shows FTP Test Succeed, please click Save to save the settings.
If it shows FTP Test Failed, please check the information you entered and try again to see if it works.
​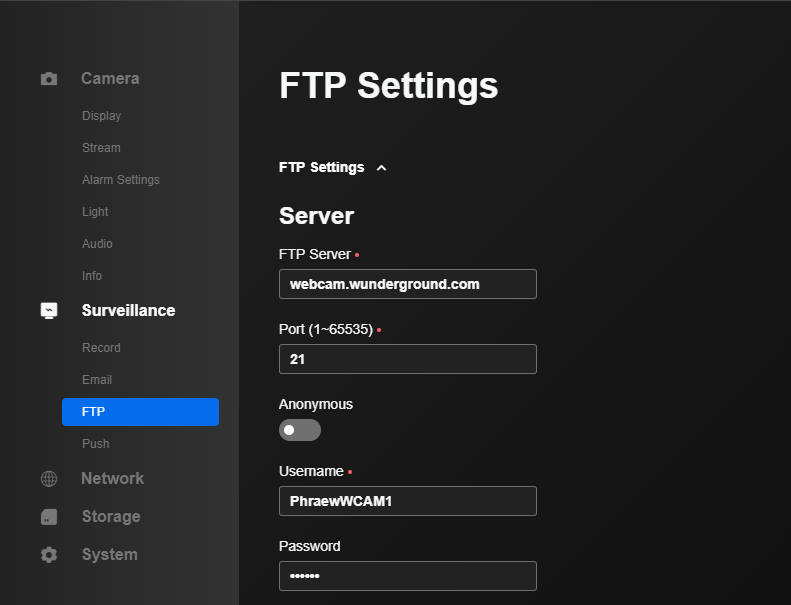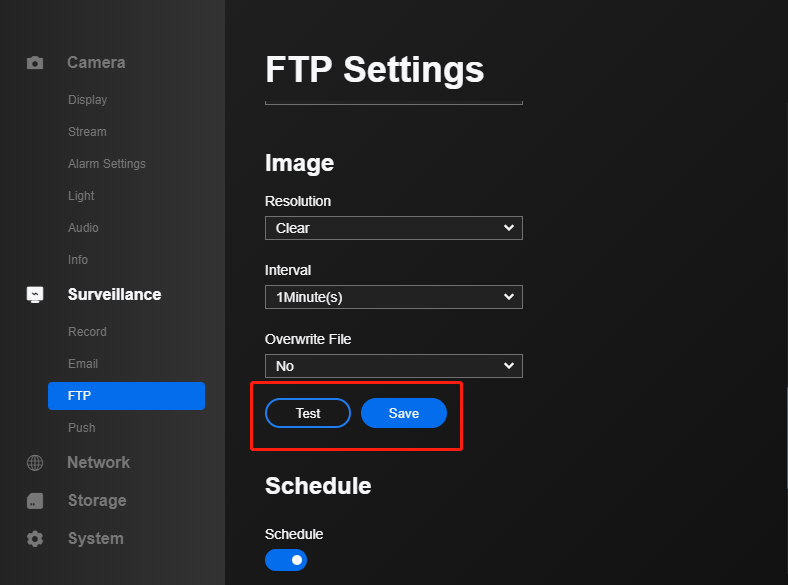 Note: Weather Underground has an off-site FTP server, whose file size limitation on Weather Underground is 150K. Image uploading may fail when the network connection is interrupted or the network connection is time-out. If the FTP test succeeds, but you find no images uploaded to your Weather Underground FTP server, please upload images to a server in the same local network with the camera first then upload them to Weather Underground.
For more information, please refer to Weather Underground's official website.