Here is an instruction to guide you on how to manually upgrade the firmware for Reolink Go and Reolink Go PT by a micro SD card. Please get the firmware by contacting Reolink Support Team.
Applies to: Reolink Go and Reolink Go PT
Step 1. Copy the upgrading file to a micro SD card.
Insert the micro SD card in the micro SD card reader (Please make sure your SD card is 16 GB or 32 GB in FAT 32 format) and plug it into the computer, copy the upgrading file to it, please just copy the file to the root folder rather than any subfolder. Please don't change the file name.
Step 2. Insert a micro SD card into the camera and hold the reset button.
Put the micro SD card into the camera, then insert the battery to power it on, when the red LED is on, please use a reset needle or something sharp (like a toothpick) to hold the reset button for about 2 seconds.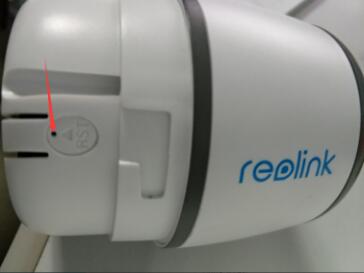 The red LED will go off, please release the reset button. The camera will restart, the red LED will flash quickly 3 times and the device will restore to factory default settings. If an upgrading file is detected in the SD card, the camera will enter the upgrading mode.
Step 3. Light will flash both red and blue, then go solid.
When it starts to upgrade, the LED light will flash both red and blue, which will last for 1-2 minutes. Please do not cut the power during the upgrading process.
When the red and blue light goes solid, it means the camera is upgraded successfully, please take out the battery to restart the camera.
But if the red and blue light will not go solid after 5 minutes, it means upgrading has failed, please try again.
Step 4. After successfully upgrading the firmware, please take the micro SD card out.
Delete the upgrading file, or format the SD card via the camera, in case the camera would enter the upgrading mode again when it's reset to factory default.
If the camera couldn't be connected to the network successfully after AT&T canceled the 3G network, please refer to the instruction above and copy the attachment to the micro SD card to upgrade the firmware for the camera: