If you don't want to keep the current cloud plan, you can cancel it via the web browser or the Reolink App. This article will show you how to cancel your current cloud plan.
Currently, Reolink Cloud is compatible with various Reolink camera models across different global regions (click Reolink Cloud Availability to learn more).
On the Reolink App
Step 1. Launch the Reolink App, and tap Cloud > Cloud Storage > Plan.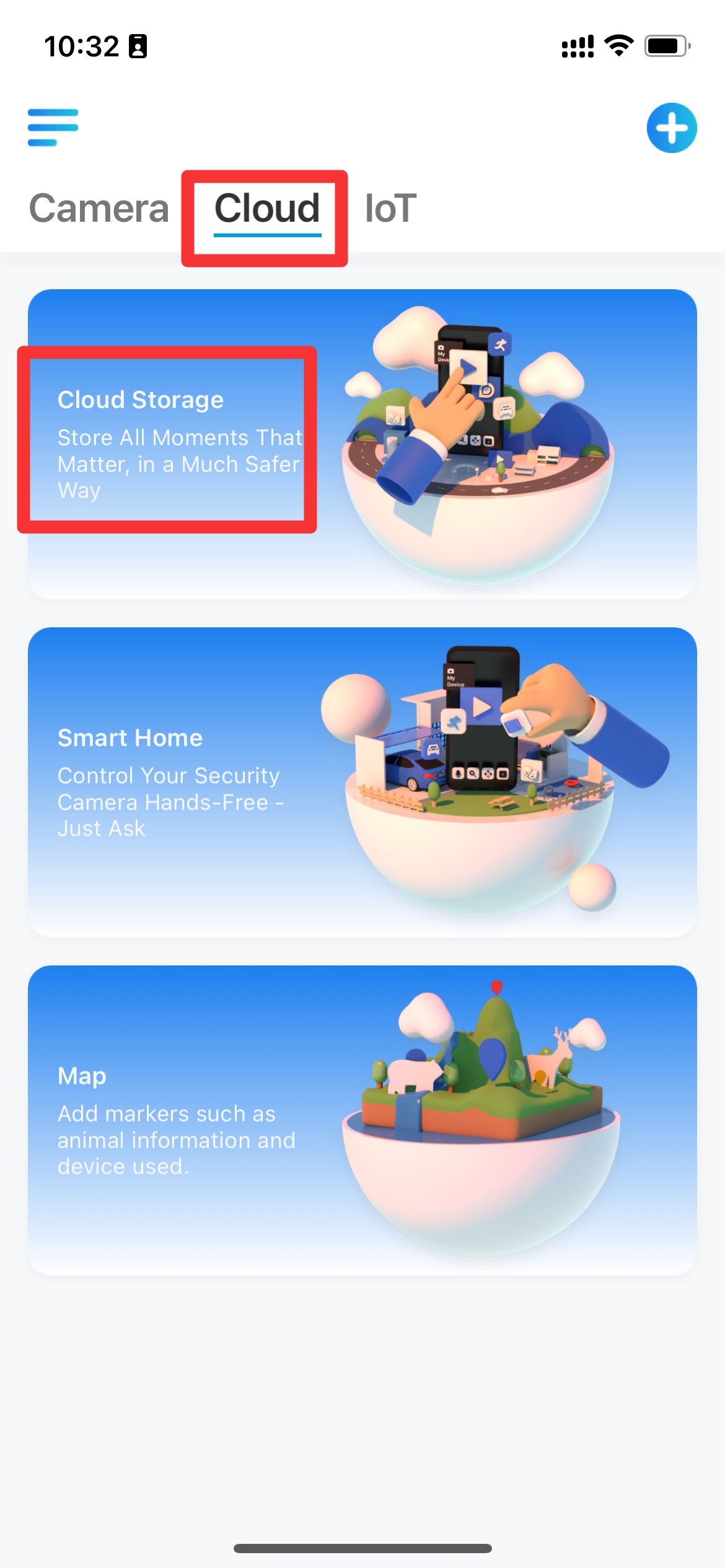 Step 2. Choose a plan you would like to cancel, and tap Cancel Plan.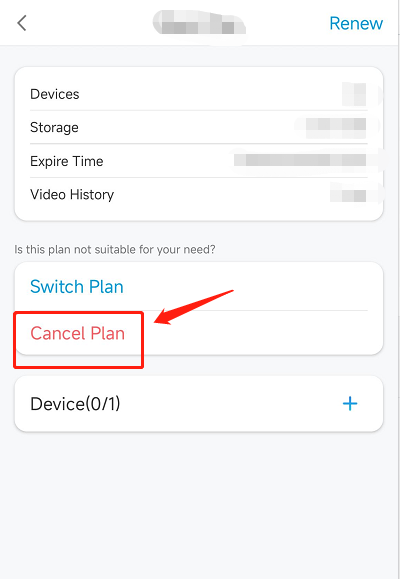 Step 3. The App will automatically link to the cloud page. Tap Cancel Plan again.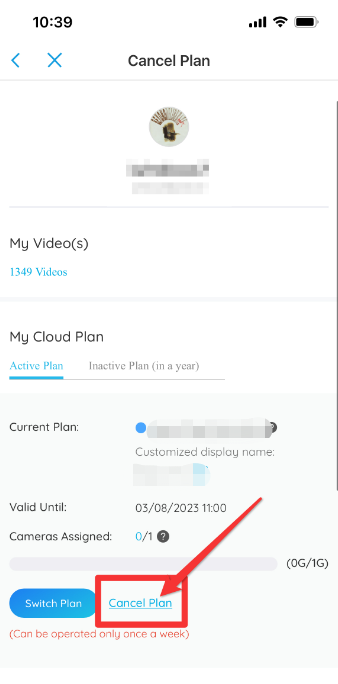 Step 4. Tap OK, got it and Yes, Cancel My Plan.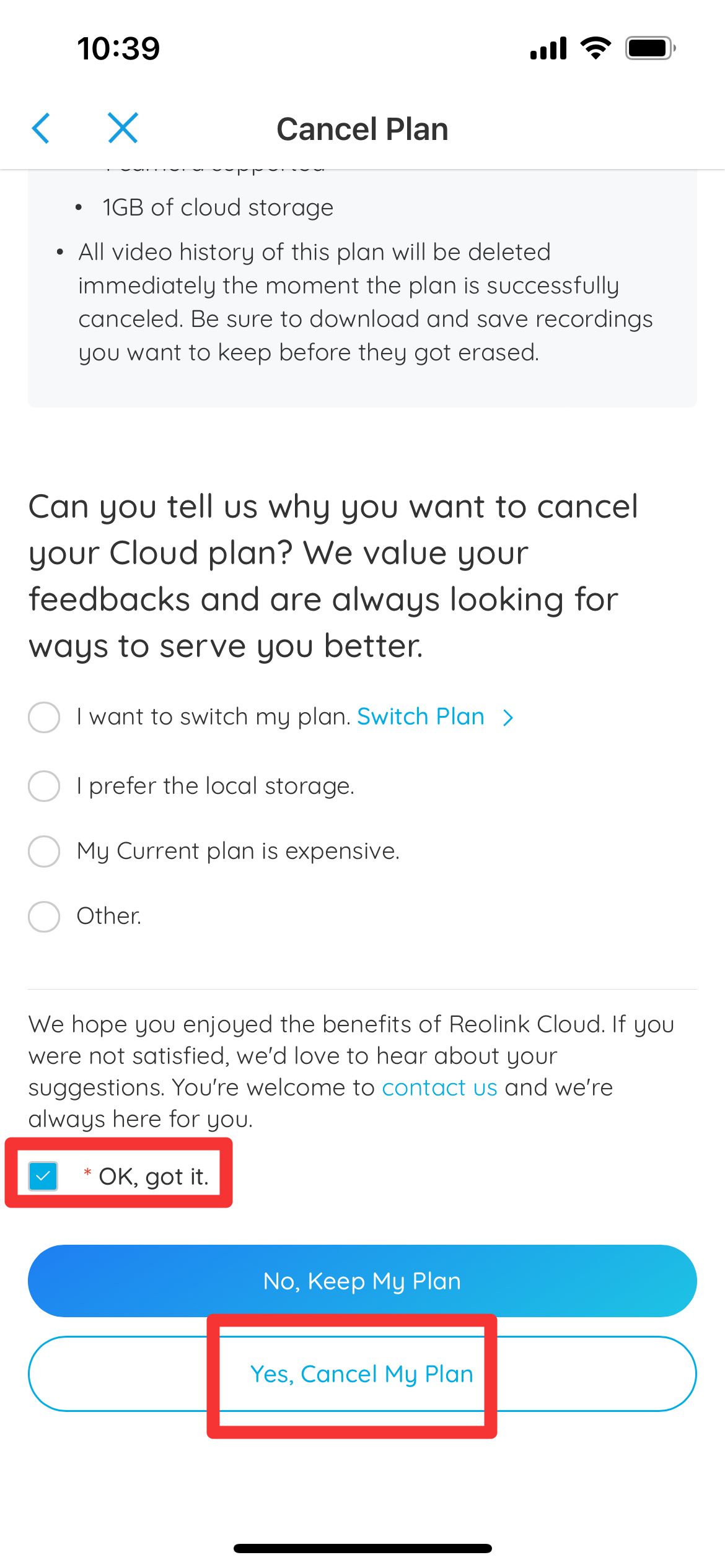 Done. You've canceled your cloud plan successfully.
On the website
Step 1. Log in to your Cloud account on the website and click Home > Cloud Dashboard.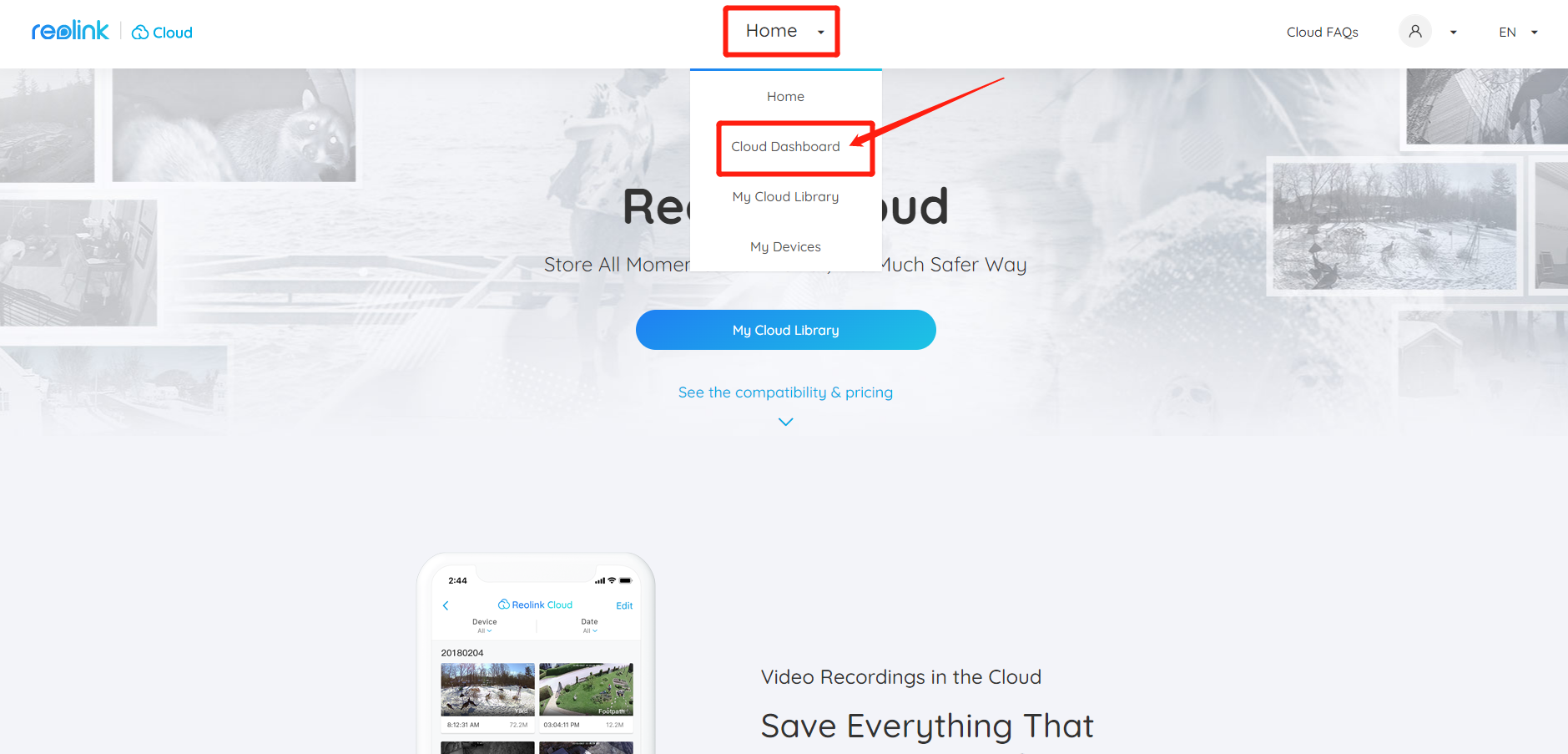 Step 2. Find the plan you want to cancel and click Cancel Plan.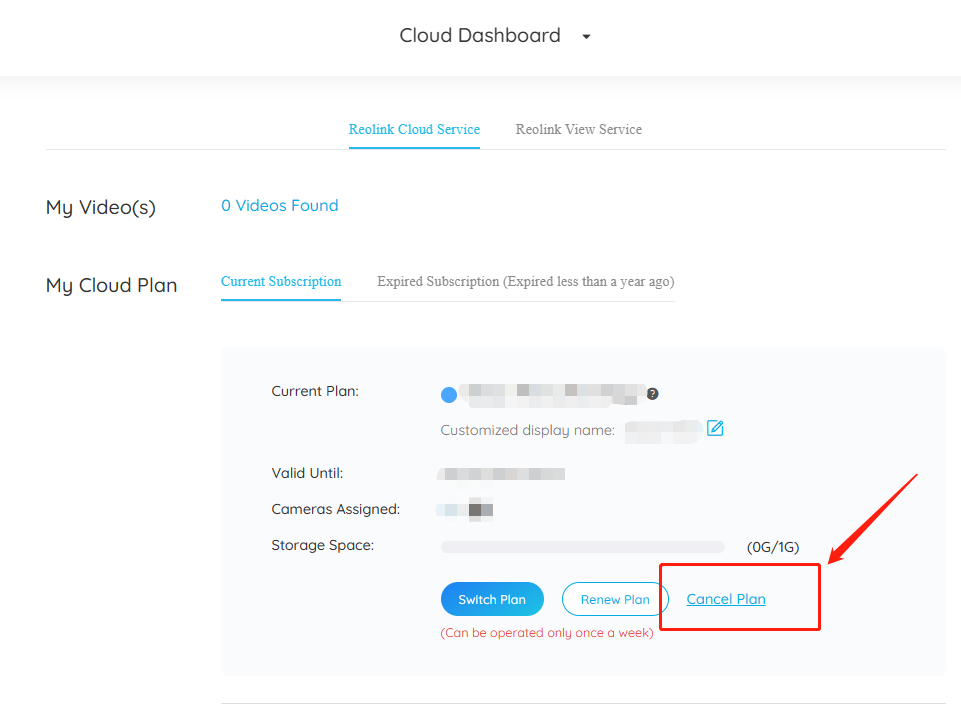 Step 3. Click OK, got it to confirm the reminder, and click Yes, Cancel My Plan.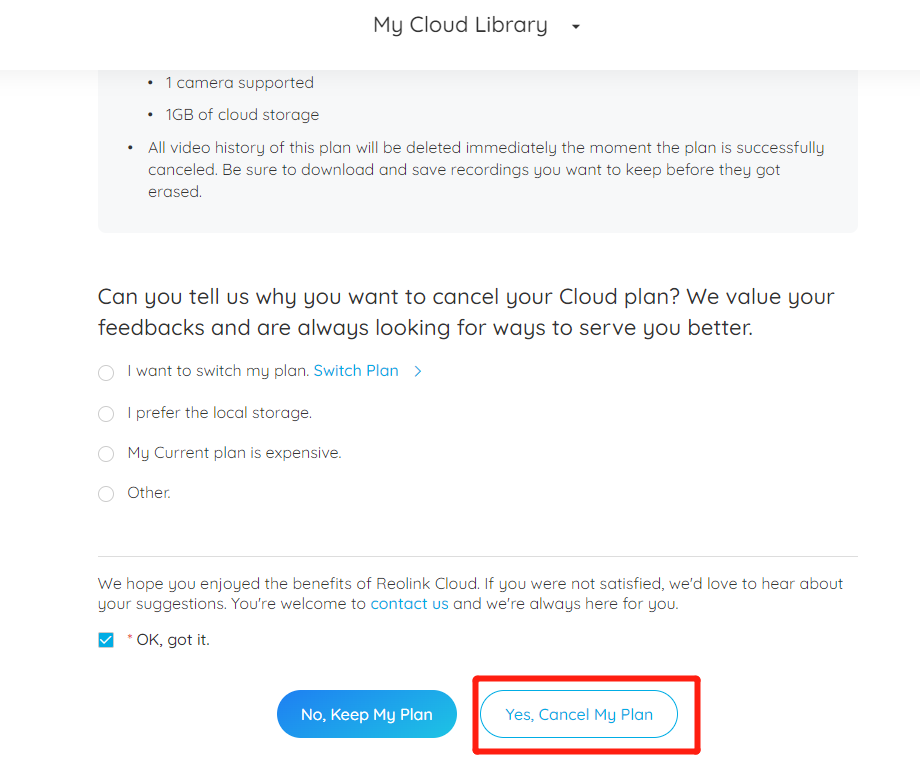 Step 4. Done. Your cloud plan is canceled successfully and the refund will be automatically credited to your original method of payment within 7 business days.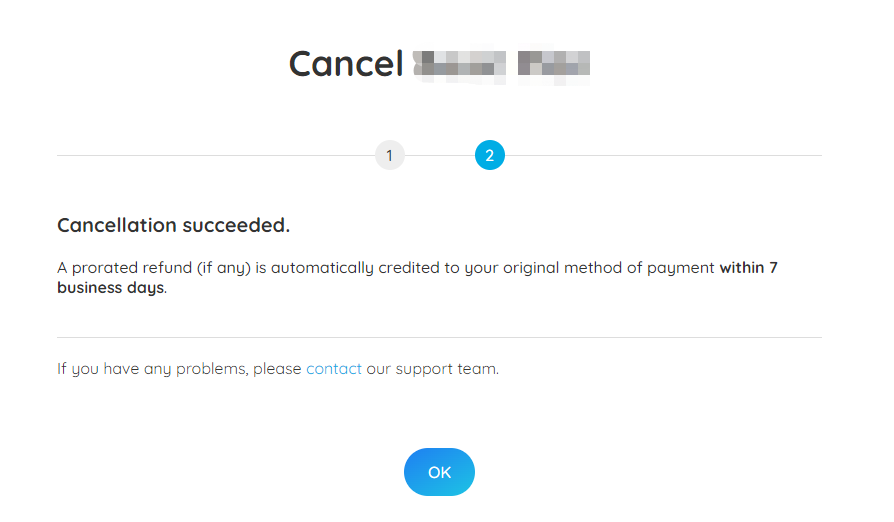 Note: Please note that the cloud plan will take effect once you successfully pay for it, so even if you didn't bind the camera to the cloud plan and use it, it will still be consumed. If you want to cancel the cloud plan, the prorated refund will be counted from the payment day, not the day you start to use the cloud.