Here is the guideline of setting motion detection recording for the camera on "Channel 1" on PoE NVR.
Step 1. Log into your Reolink PoE NVR. Click "Recording" > >"Schedule". Select the channel (camera) and check "Enable". Select "Motion" and choose the time you want to enable motion detection recording ("Motion" means motion detection recording). Click "Apply" to save the motion detection recording schedule.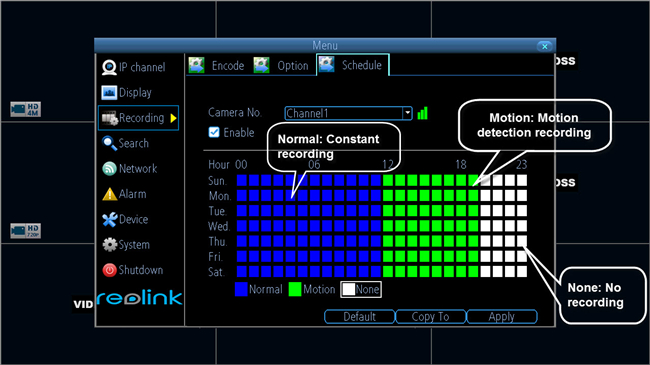 Step 2. Click "Alarm" > > "Motion". Select the channel (camera), and then check "Enable".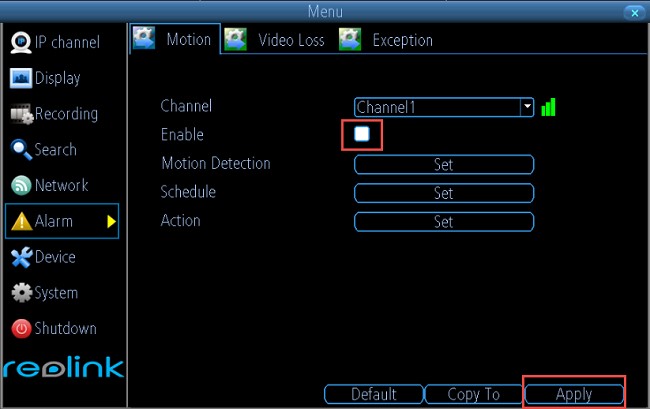 Step 3. Click "Motion Detection" to set the detection areas.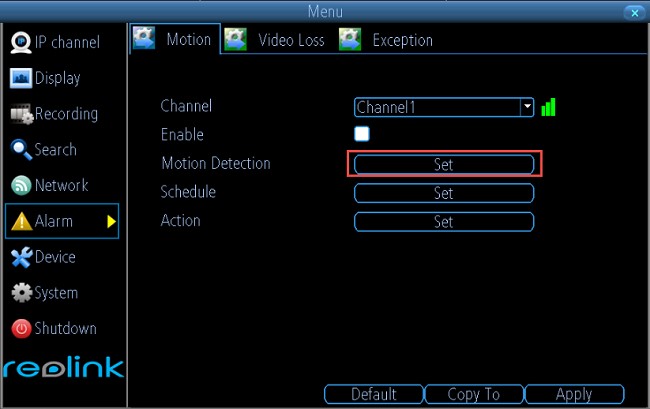 You will see a page that is covered by the red grid. The areas are motion detection areas. Left click the red-grid page and drag the mouse to set up areas that you want to detect. For reducing false alarms, you can exclude the areas you don't need motion detection.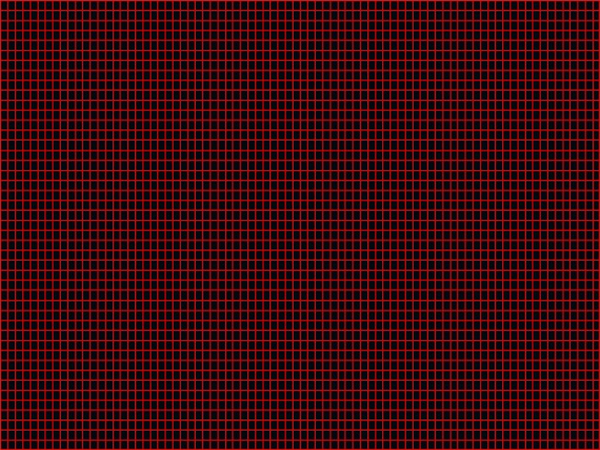 Step 4. After you have finished setting up motion detection areas, right-click the interface to set up motion detection "Sensitivity". You may set the sensitivity higher at night and lower the value in the daytime to reduce false alarms. Click "Apply" to save the settings of "Sensitivity".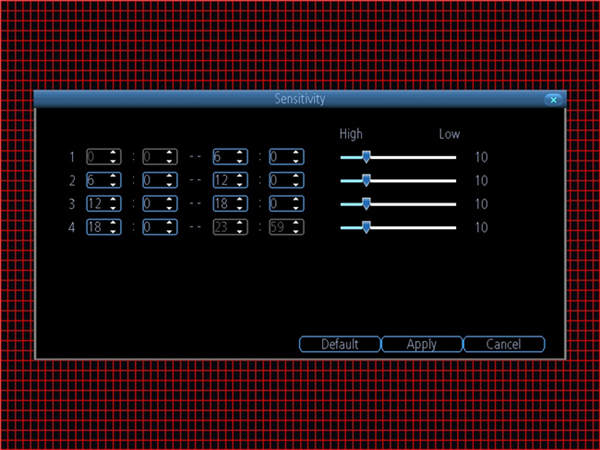 Step 5. Right click to enter the "Menu" interface shown below, and then Click "Schedule" to select which period of time (at least cover the time of motion you set in the Recording Schedule).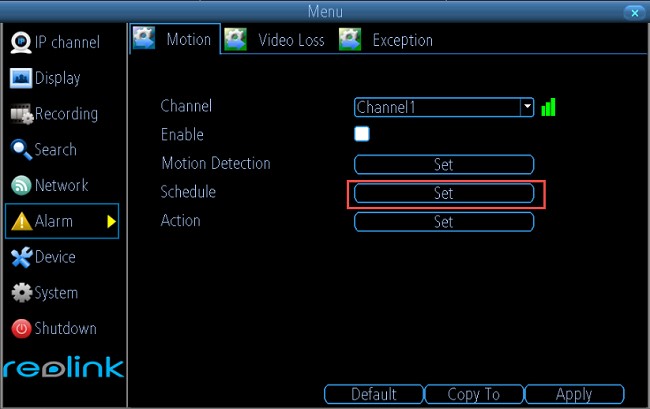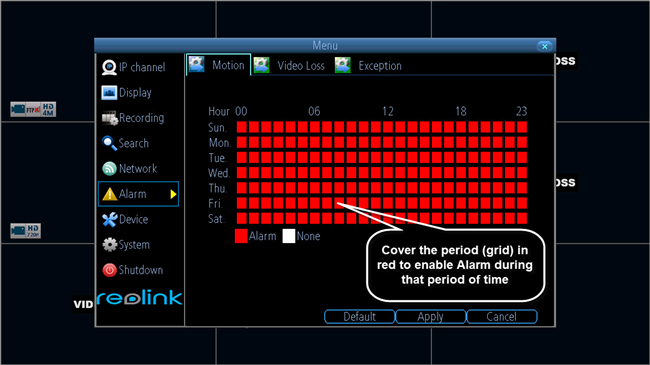 Step 6. Click "Action" and check "Channel" box for the channel you would like to trigger to recording (at least including the channel you set in Step 1). then click "Apply" to save the settings of "Action".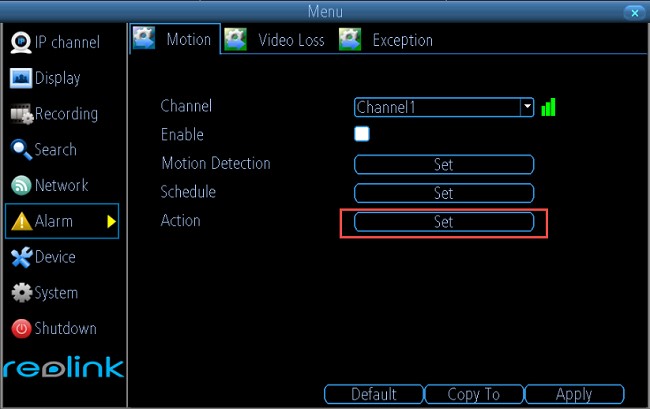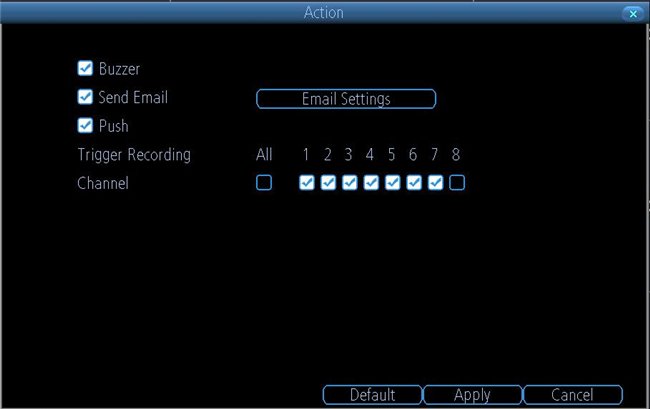 Step 7. After completing all the above settings, click the "Apply" button in the "Alarm">>"Motion" page to save. 
For set motion recording on the specified channel, you have to match all following conditions:
Set the motion recording in the channel's recording schedule.
Enable the motion for the channel and the motion schedule have to cover the motion recording schedule.
Set the motion action as trigger recording on the channel.