This is an operation guide for you to learn how to install RLC-420.
Step 1. Remove the black screw as shown. Keep it at hand in case you couldn't find it.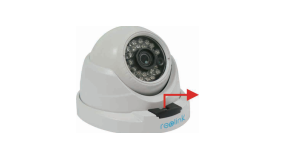 Step 2. Hold and pull the black part at the same time rotating Part A in the direction as shown below.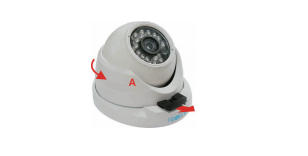 Step 3. Remove Part A as shown in the picture. Using the four screws provided, fasten Part B to the location you want to install.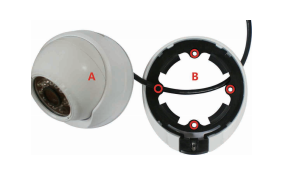 Step 4. After fastening Part B, put Part A in place. Ensure that the holes coincide with the edges to keep them secured. You may adjust the viewing to the desired angle. Then put the black screw in place.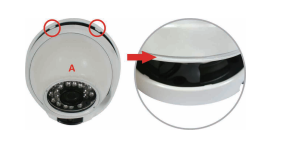 Note: Once the black screw is tightened, the camera angle is fixed. You may need to repeat the process if you want to change the angle.