Applies to:
All Reolink IP cameras except battery-powered cameras
Step 1. Log into your Reolink Client. Click the "Device Settings" icon,

and then click "Motion".
Step 2. Set the sensitivity of "Motion". The "Sensitivity" setting is controlled by a slider, allowing you to set a value between 1 to 50. The lower the numerical value is, the more sensitive the motion detection will be.
(Here is a guideline for you to set up motion detection sensitivity for your Reolink cameras.)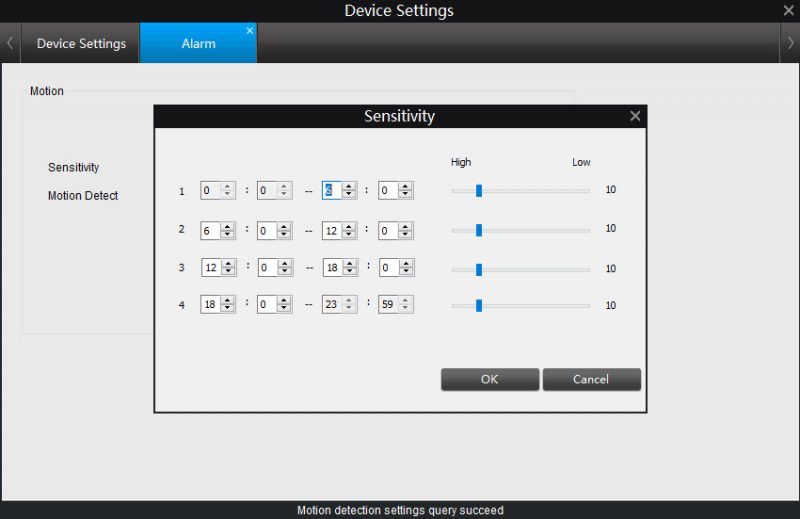 Step 3. Set up the "Motion Detect" (For setting motion detection area). "Full Screen" means all areas are covered, and "Clear Area" means no areas are detected.