Applies to: All Reolink IP Cameras
Reolink PoE NVR allows you to record videos for Reolink IP camera without using a computer. To do that, you need to add the camera to the NVR first. The cabling for PoE NVR are shown as below.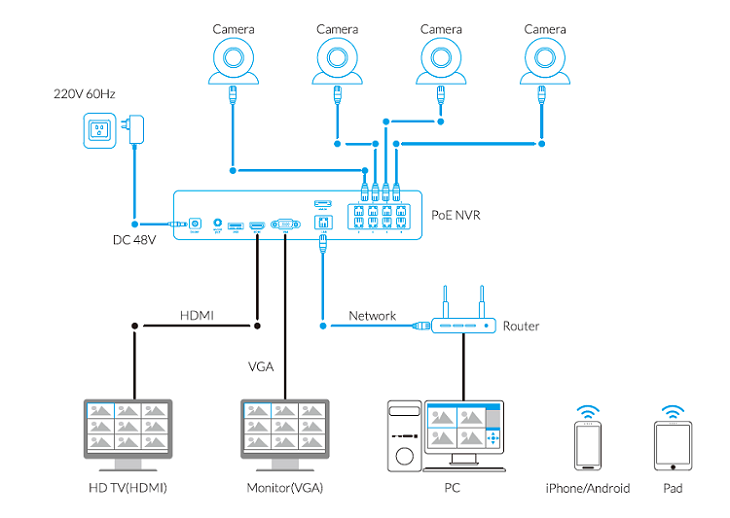 You may follow the steps below to add Reolink cameras to Reolink PoE NVR.
Step 1. Connect your Reolink PoE cameras to Reolink PoE NVR. There're two ways of cabling:
1. Connect the IP Camera to PoE NVR directly via an Ethernet cable.
2. For PoE cameras, connect the camera to the same router that the NVR is connected to; for WiFI cameras, select the WiFi of the router that the NVR is connected to. You need an external DC power adapter for the camera in this case).
Note: Make sure all the IP cameras that you want to add to the NVR are connected to the same network (LAN) as the NVR. Otherwise, the cameras won't be shown on the scanned list and cannot be added to the NVR.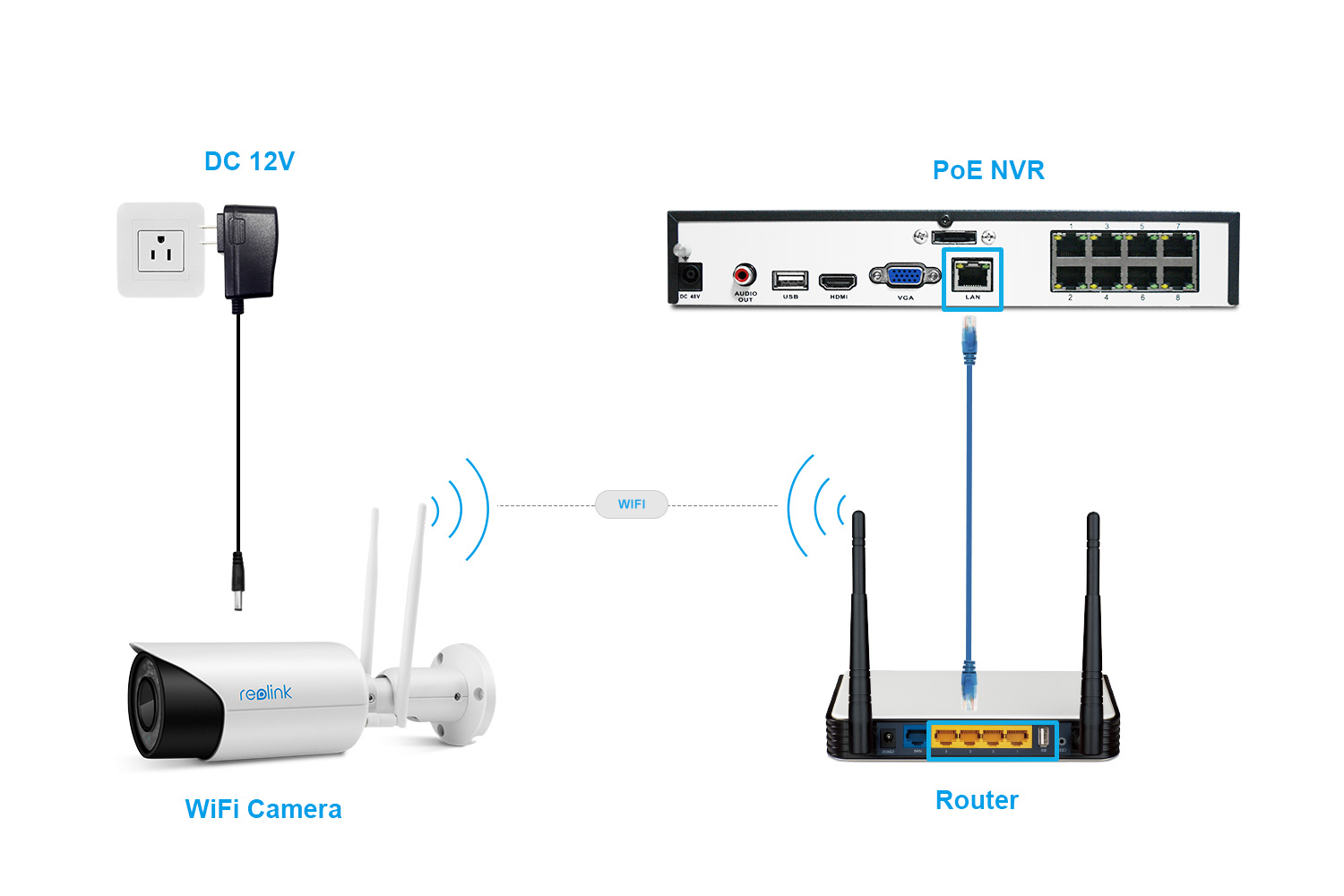 Step 2. Log in to your NVR, and go to IP channel.
Step 3. Select Auto Add, and click Scan so that all the cameras in the same LAN can be automatically shown on the list.
Note: The number of cameras that can be added to the NVR could be different, depending on the channel numbers of the NVR.
Step 4. If you have never changed the password of the IP cameras (the default password of the IP camera is blank) and there are enough channels for all the cameras, you may press Apply to add all the IP cameras to the NVR.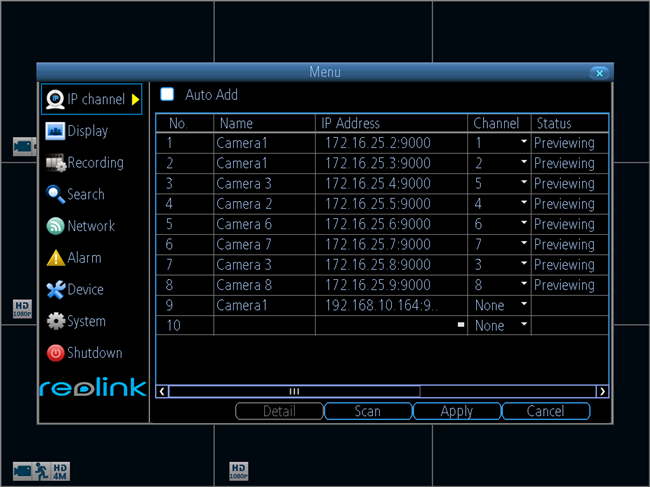 However, if you have changed the login passwords of the IP cameras or there is not enough NVR channels for all the IP cameras, you may need to go through a few more steps.
Step 5. If you have an 8-channel NVR and more than 8 IP cameras, please choose which 8 cameras you want to add to the NVR and change the Channel of other cameras to None.
Note: You may assign the IP cameras to any channel you want; but you cannot assign two cameras to the same channel, or configurations would fail to be saved.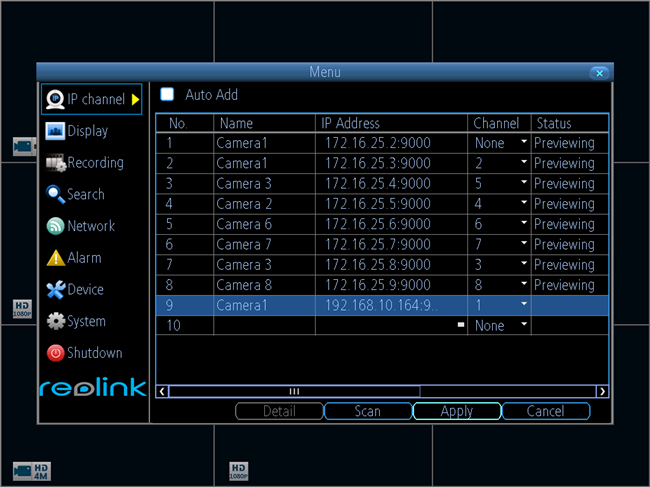 Step 6. If you have changed the User Name and the Password of your cameras, please drag the menu bar to the password column and use the soft keyboard input them.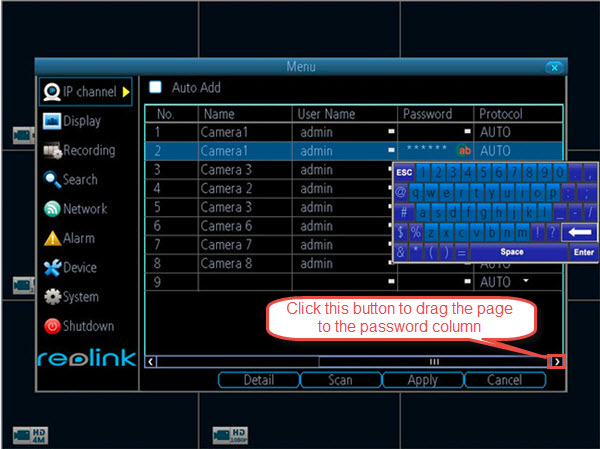 Step 7. Click Apply if you have finished adding the cameras.