Please dress the camera with the skin for better weatherproof performance when you install the camera outdoors.
Step 1. Please dress the Reolink Argus 2 camera with the skin provided in the package.
Step 2. The skin has an anti-falling safety rope. Please fasten the other end of the rope to the base when mounting the base to the wall.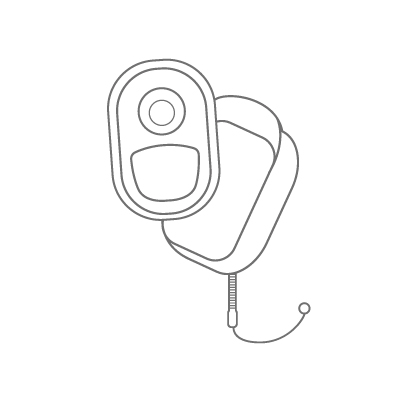 Step 3. Stick the camera on the base and twist the camera in any directions you want.