Applies to:
All Reolink cameras and POE NVRs, except the battery-powered cameras
Step 1. Sign up and get a domain name from No-IP. Please click this link: http://www.noip.com/.
Click "Sign Up for Free" down to the bottom and follow the steps to finish.

After you successfully sign up, please log in to your account, go to "Dynamic DNS" >> "Hostnames" to check your domain.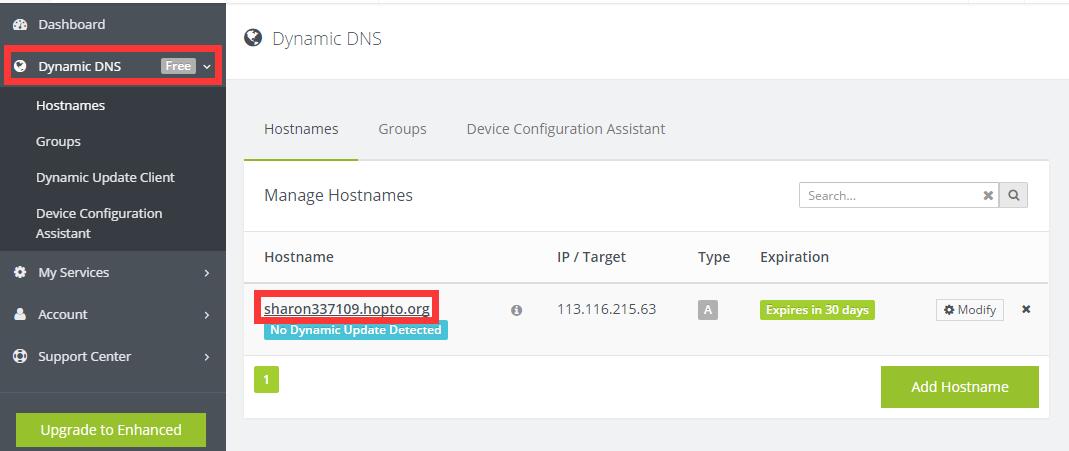 Step 2. Configure "DDNS" on your Reolink device.
Launch the Reolink client software and go to "Device Settings" >> "Network Advanced" >> "DDNS", enable DDNS and choose "no-IP" as the "DDNS Server type", input the Domain name, Username, and Password from no-IP and click "OK" to save the settings.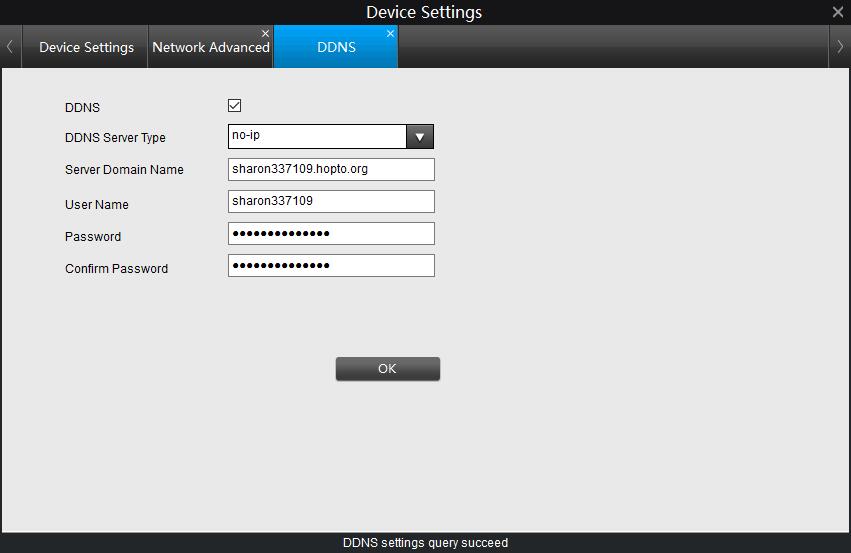 Step 3. Check the value of the "Media port" for your Reolink product.
Please go to "Device Settings" >> "Network Advanced" >> "Port Settings" to check it.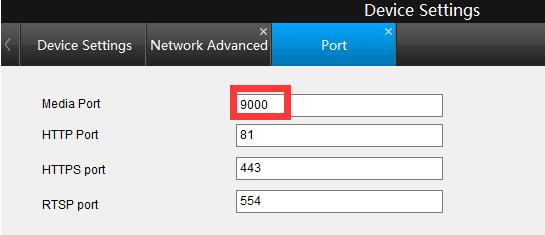 Step 4. Forward the "Media port" to the IP address of Reolink product on the router.
Please note: Different routers have the different page to set up. You may refer to the router user manual for details.
Step 5. Open the Reolink App, click the PLUS icon to add a new device, click Enter, tap UID to change into IP/Domain, fill in the No-IP domain into it and click Done.
After that, go back to Devices page, and tap the camera to log in. You may be prompted to input the correct password. After that, you should be able to link to the camera remotely using domain!