Applies to: All Reolink NVRs
Before the settings, ensure your device is connected to the Internet and the UDP ports are open.
Step 1. Connect your NVR to the LAN port on your router with an Ethernet cable.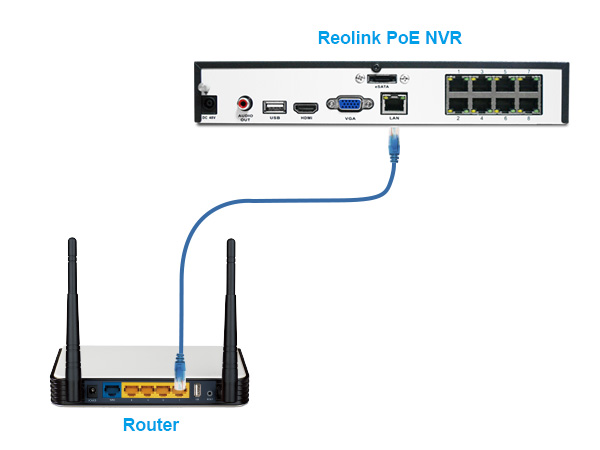 Step 2. Enter the Menu>>Network>>Advanced page to check the UID enable box and click Apply to save.
Step 3. Enter the UID and password to log into your NVR via Reolink software.