Applies to: All Reolink cameras except the battery-powered ones
Note: Accessing through 3-party software is currently not available for Reolink battery-powered cameras to save battery life.
After you have set up your Reolink camera in QNAP, you may follow the steps below to configure motion detection.
Step 1. Launch Surveillance Station, go to Camera Settings >> Event Management, check to Enable alarm recording, configure the setting accordingly, then click Apply to save the change.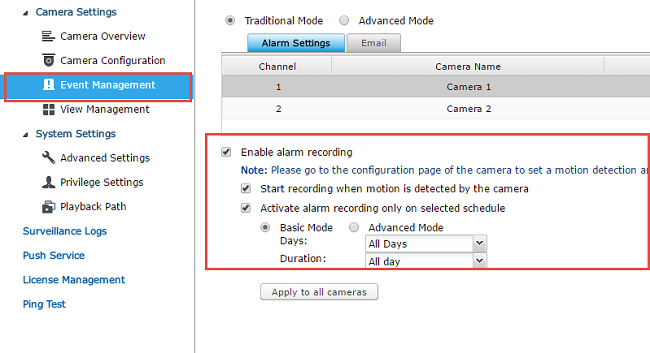 Step 2. If you receive no event notification, please click Monitor to enter QVR-Monitor and click on Options and check Enable alert for all surveillance events. After that, A will turn red when motion is detected.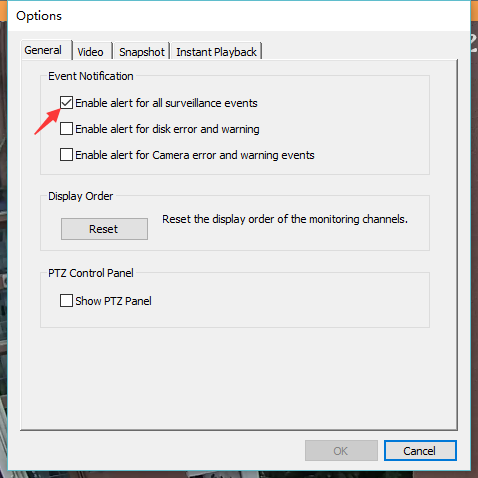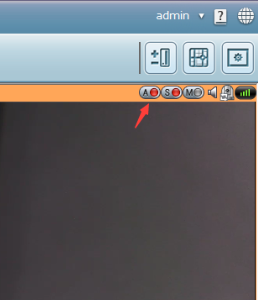 Note: When motion is detected, you will see a "red running man" and get an Event Notification on the live view page. If you want to view the details of the event notification, click the notification icon.