Applies to:
Reolink POE NVR
The guide is to instruct on how to add user account into PoE NVR
Step 1. Login your NVR>>"System">>"User">>Click on "Add" to add accounts.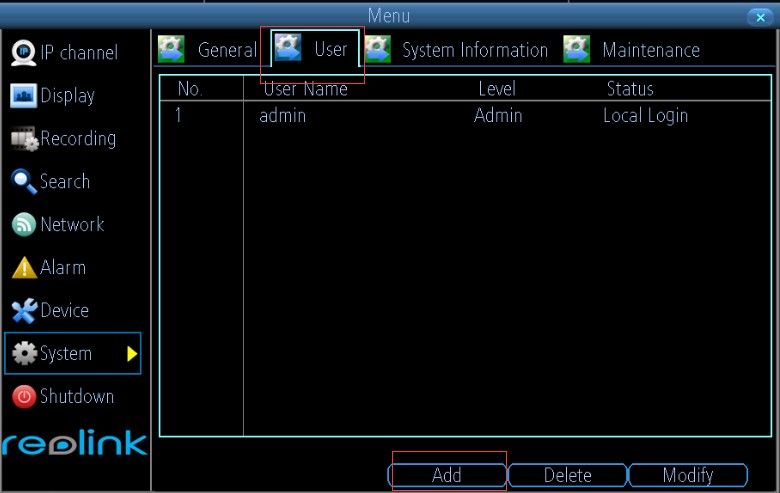 Step 2. Select "Guest" or "Operator" level which has different default permissions.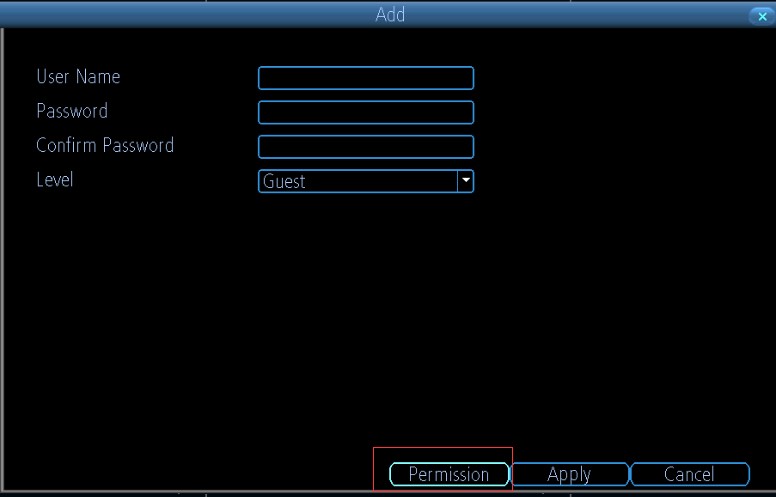 Permission: You can grant the permission to the accounts.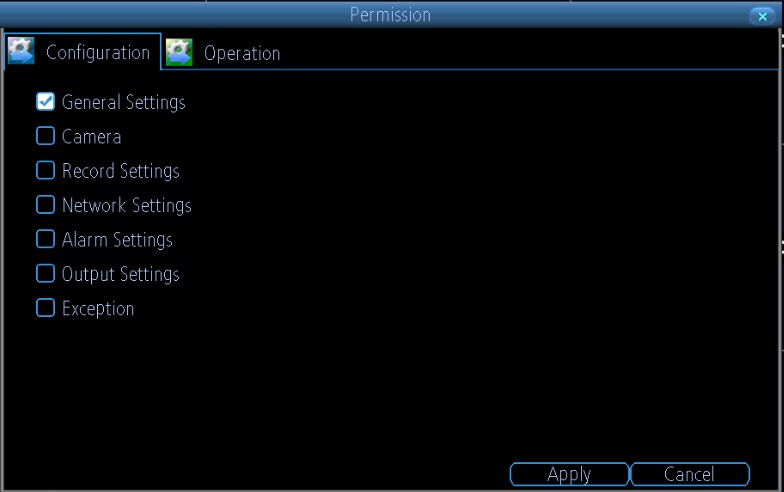 Notes: Reolink NVR can support 19 users and 1 admin (default).