After disabling IR LEDs function, the video color will change to Black&White.
If you want to turn off the IR LEDs by using NVR, please refer to
How to Turn off the IR LEDs on Client
Step 1. Go to "display" under Menu
Step 2. Select your camera and Click on "Set" of Camera parameter.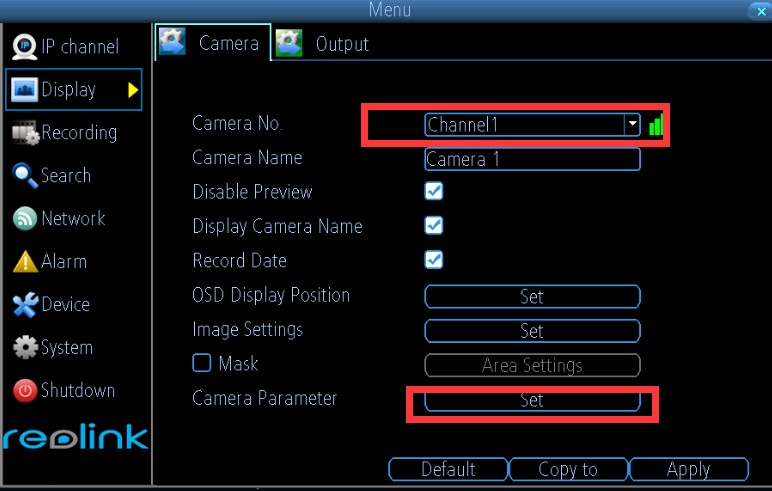 Step 3. On "Day/Night" item, change to "Color"and apply the setting.