Applies to:
All Reolink Camera
Step 1. Launch Reolink App. On the Devices page, there is a + icon on the top right. Click on the  + icon to add a new device.
Step 2. Scan the QR code to continue.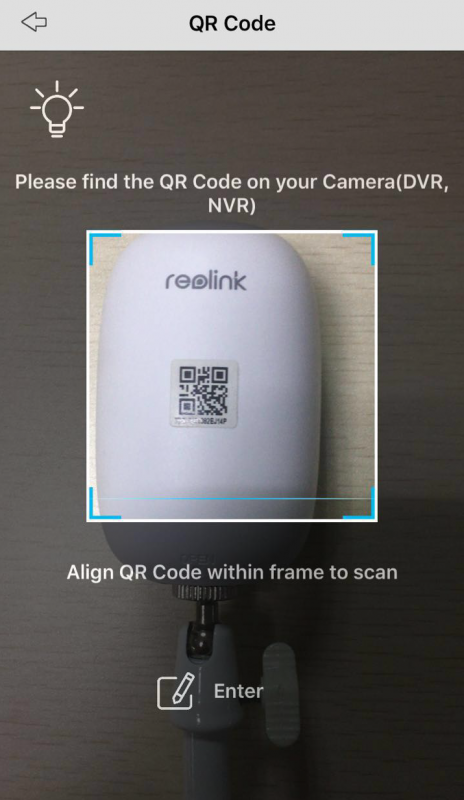 Note: In a dark environment please tap the bulb icon (top left of the page).
Step 3. If you see this page, time to input the correct password. After that, click "Login" on the bottom to log in. If you didn't set a password, leave it blank and directly click "Login".
If you see this page, then:
click "Connect to Wi-Fi" if you haven't set up the camera. Please set up the camera following the voice prompts and the quick-start-guide booklet.
click "Connect to Base Station" if you would like to add the camera to Reolink Base.
click "Access Camera" if the camera has been set up and you need to view it.