If you don't know how to set the resolution, frame rate, and bitrate of the camera, follow the step-by-step guide in the article and work it out.
Applies to: All Reolink Cameras.
Here's a video for your reference.
Step 1. Go to Device Settings > Display > Quality page, and choose the Clear or Fluent mode you want to set for your camera.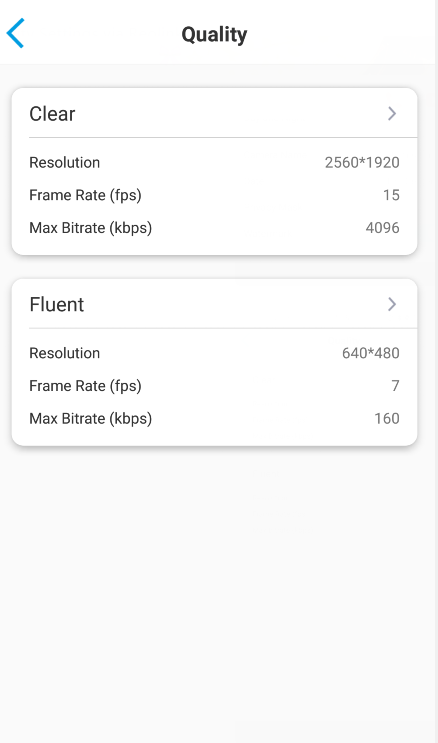 Step 2. Set up the parameters on the Quality page, then click the button on the top-right corner to save the settings.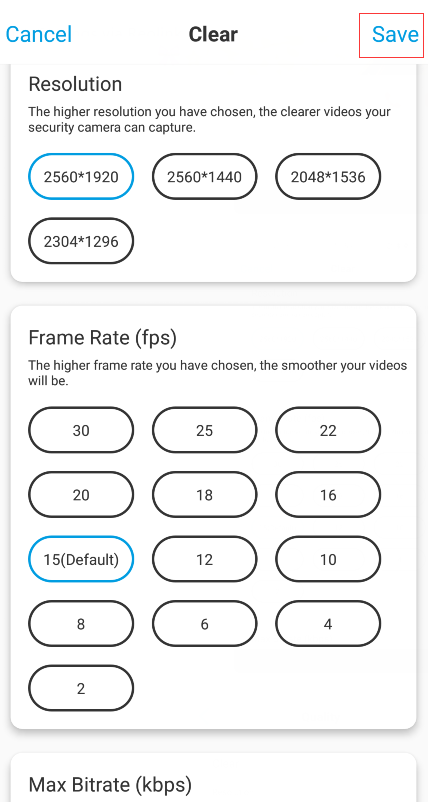 Note: The camera would reboot if you changed the resolution parameter and saved it.
You may also change the quality settings by using other methods. Check details in: