Applies to:
H.264 video files generated by Reolink cameras with very old firmware.
Reolink IP cameras, with very old firmware, record video files in H.264 format. If you find your Reolink camera(s) record in H.264, please upgrade its firmware, after which the video files will be in .mp4 format. And for those H.264 recordings, please play them with VLC Player:
Before you play the H.264 video file with VLC player, download the latest version here.
Step 1. Launch VLC and click "Preferences";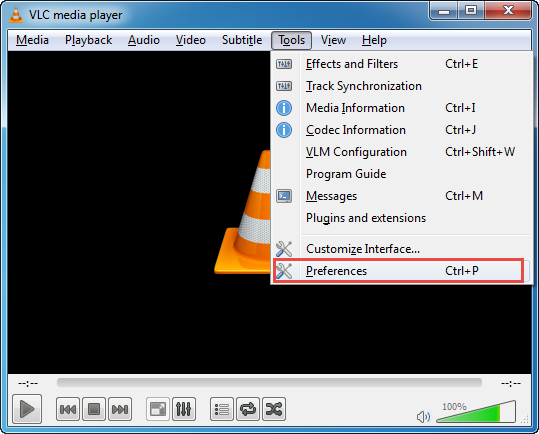 Step 2. Show all setting by hit All, and select "H264 video demuxer" from "Input / Codecs" -> "Demuxers" -> "Demux module", next click the "Save" button;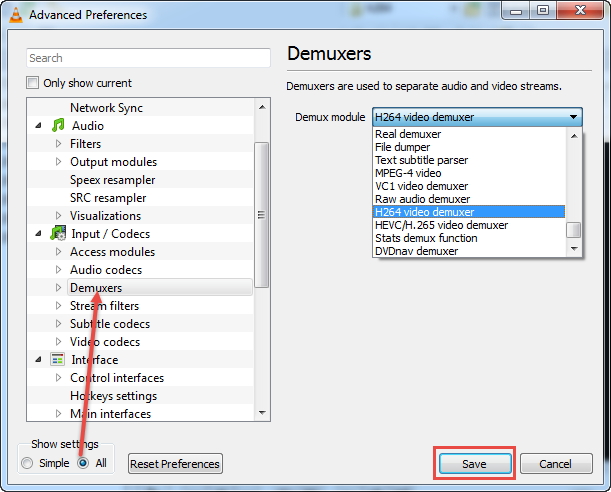 Step 3. Now you can open the H264 video with VLC media player.
You can refer this video to manage the setting in VLC.