Applies to:
Reolink Keen
Normally the new batteries for Reolink Keen can last for:
Stand-by: 6 months
Constant working: 10 hours for day session or 5 hours in night mode.
If you suffer from short battery life even if you just replace with new batteries for Reolink Keen, there are these possible causes as follows:
Cause 1. Frequent PIR alarms
If you can frequently hear the audio warning or find a lot of intermittent recordings under "Playback" page, it indicates the alarms are triggered too often.
Please Note, Pets and Hot Wind will trigger the alarm.
Solution:
To reduce false alarms, you can:
1. Adjust the sensitivity of the PIR sensor illustrated in the picture below.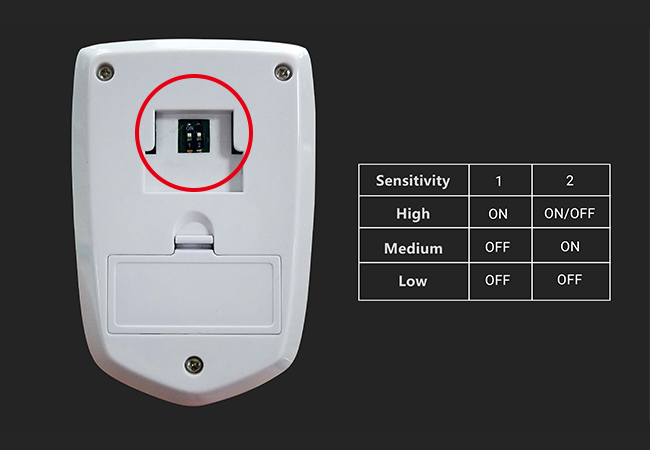 2. Configure the alarm schedule to fit your needs more precisely.
Cause 2. Frequently visit the camera via Reolink App
If you log into your Reolink Keen and live view the images frequently, the camera will go to working state frequently. So the battery will be consumed more rapidly. As stated above, the constant working will last for 10 hours. And when IR-LEDs are on during night session, it will last for around 5 hours.
Solution:
You can extend the battery life by only visiting the camera when necessary.
Cause 3. The disparity between batteries itself
Batteries from different brands or manufacturers may have distinct performance.
Solution:
We suggest batteries from Panasonic, Gold Peak.