Apply to:
Reolink IP cameras(except the battery-powered cameras)
You can set up the sensitivity of motion detection on Reolink App. Here are the steps:
Step 1. Launch Reolink App, then tap on the gear icon to go to Device Settings of the camera.
Step 2. Go to Alarm -> MD Settings -> Sensitivity to set up the sensitivity of motion detection.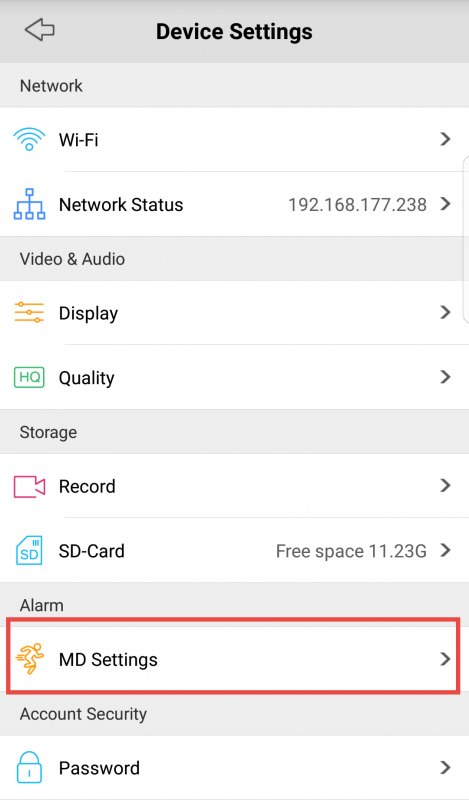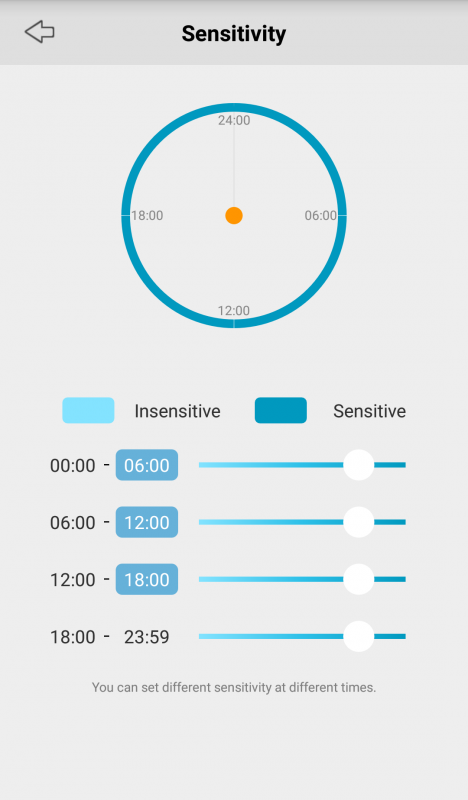 Step 3. Here one day (00:00-23:59) is split into four sections and you can customize when each section starts/ends.
Simply tap on the time box and toggle the pointer to choose the time. You can also leave them unchanged.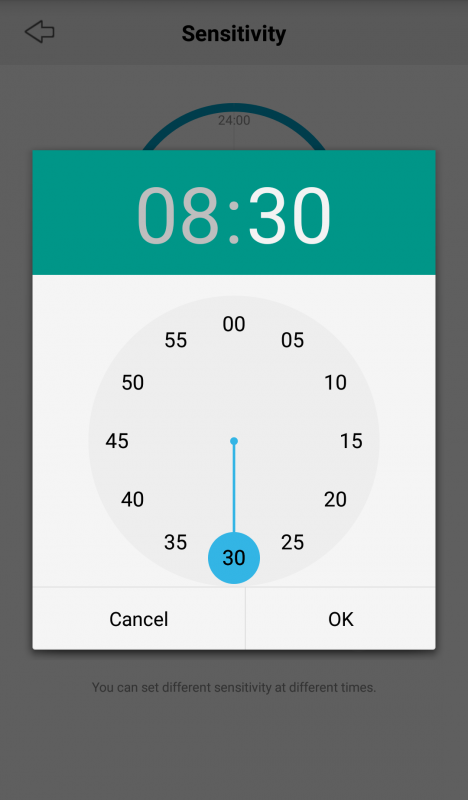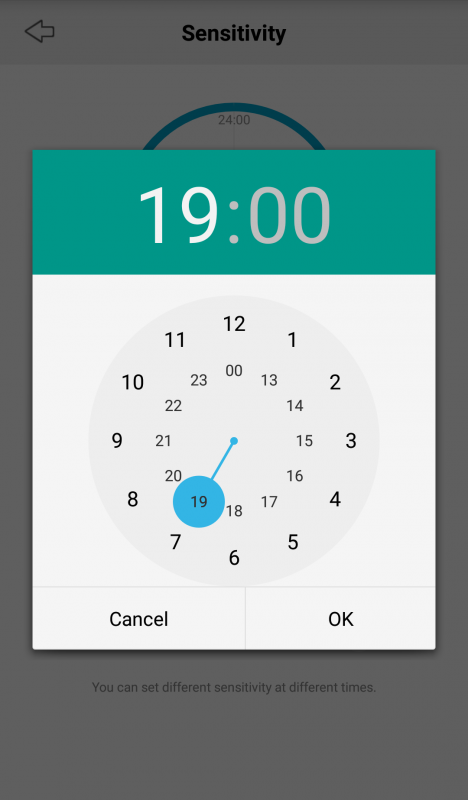 Step 4. After you determine and set up the four section, you can set different sensitivity at different time section. Slide to the right side to make the camera more sensitive to motion or slide to the left side to make the camera less sensitive to motion.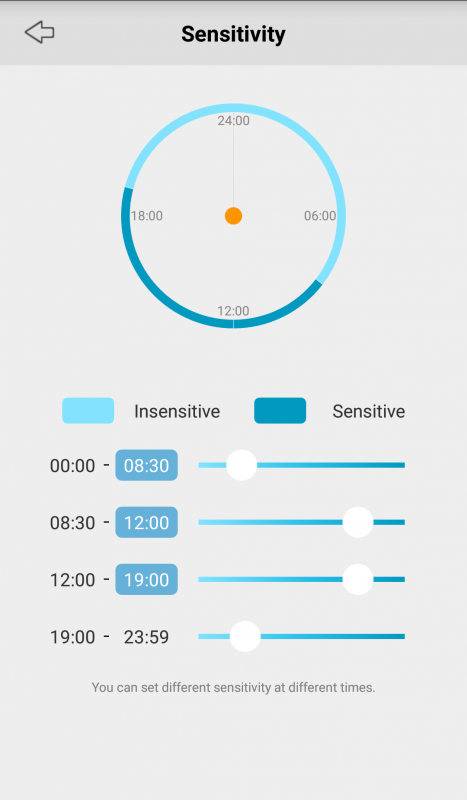 Note: It's advised to set it less sensitive during the night session in case you received unwanted false alarms/recordings.
Step 5. Go back to Motion Detection page and tap on the Save icon on the top right to save these settings.