Applies to: All Reolink NVRs
You can use Reolink Client, App, and IE browser to access to your Reolink NVR. Below is the guideline via the IE browser.
Please connect your Reolink NVR to a monitor via HDMI or VGA cable.
Step 1. Enter the Menu>>Network>>General to check the IP Address of the NVR.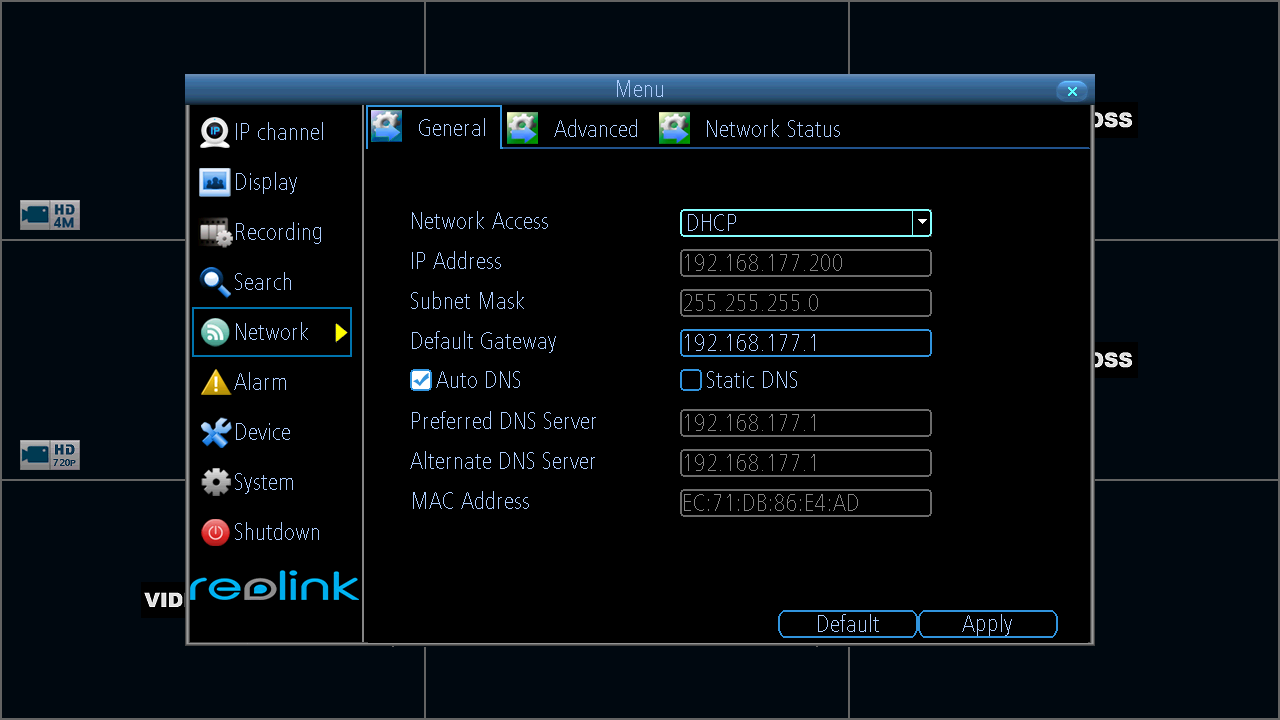 Step 2. Open IE browser and enter the URL address in the address bar.
Step 3. If there is a pop-up that prompts you to install a plugin, click "Install" to install it.

Step 4. After installing the plugin successfully, please restart the browser and enter the URL address to log into your Reolink NVR again.