Applies to:
All Reolink NVRs
The video that you recorded can be reviewed on NVR.
You can do fast forward on NVR itself when it is plugged into a monitor (VGA/HDMI port) and you operate with a mouse. On NVR, the fast-forward has 2x 4x 8x and 16x options.
Step 1. Launch the interface of NVR. Go "Search" >> "Playback".
Step 2. Select the channel, and choose the time, then click "Search".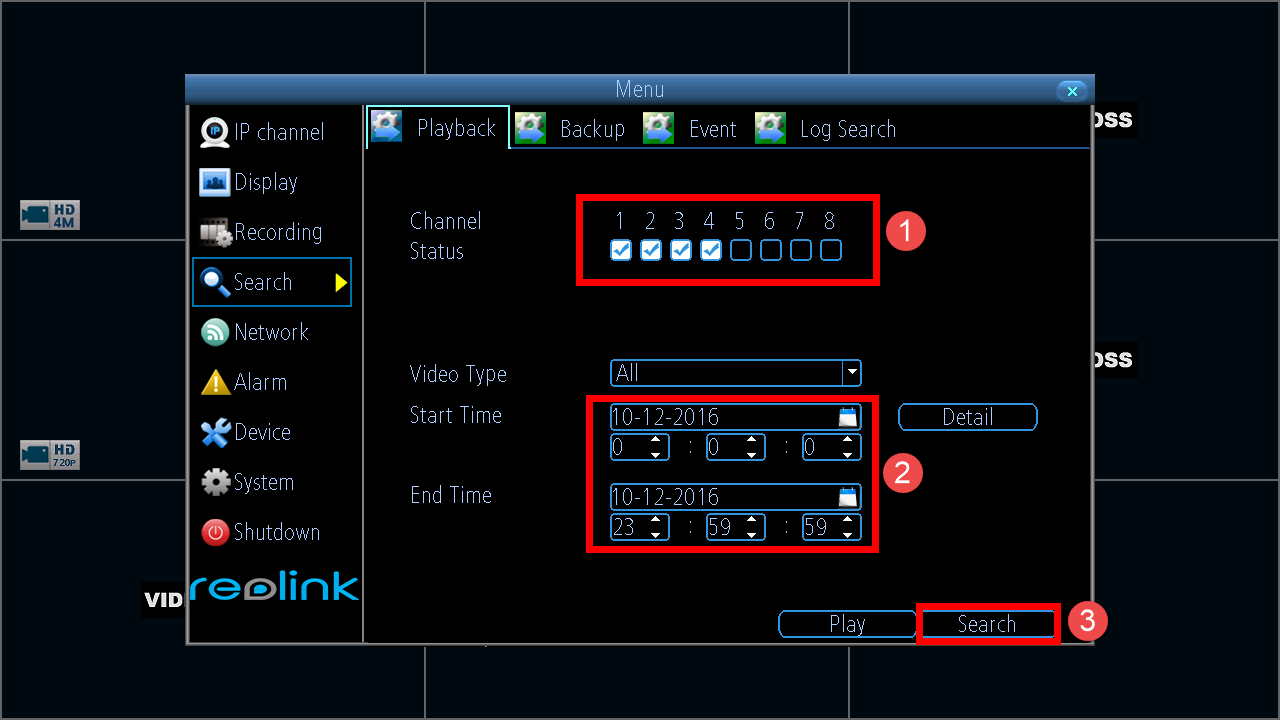 Step 3. Double click the exact time of video (the blue area). You can fast forward or slow playback speed at that interface.
Note: Currently fast forward is not supported on the client software. When playback recordings with the client software, it's streaming the videos from the NVR remotely over the Internet. Like most of the online player (i.e. Youtube), it will need downloading from the NVR and then play it. There will be some cache so the video will play smoothly, but it will not download all, thus it cannot support fast forward on the client software.