To make the PIR motion sensor work more precisely and reduce its false alerts, you need to install your Reolink battery-powered cameras correctly referring to the following two aspects.
Applies to: Battery-powered cameras.
Viewing Field of Cameras & Detecting Field of PIR Motion Sensors
Tip 1: Install cameras according to their viewing field
1. The viewing angle of Reolink Argus series cameras and Reolink Go is diagonal 130° and horizontal 110° vertical while the one of Reolink Keen is horizontal 355°, vertical 90°. Please make sure that the monitoring area is well within its field of view.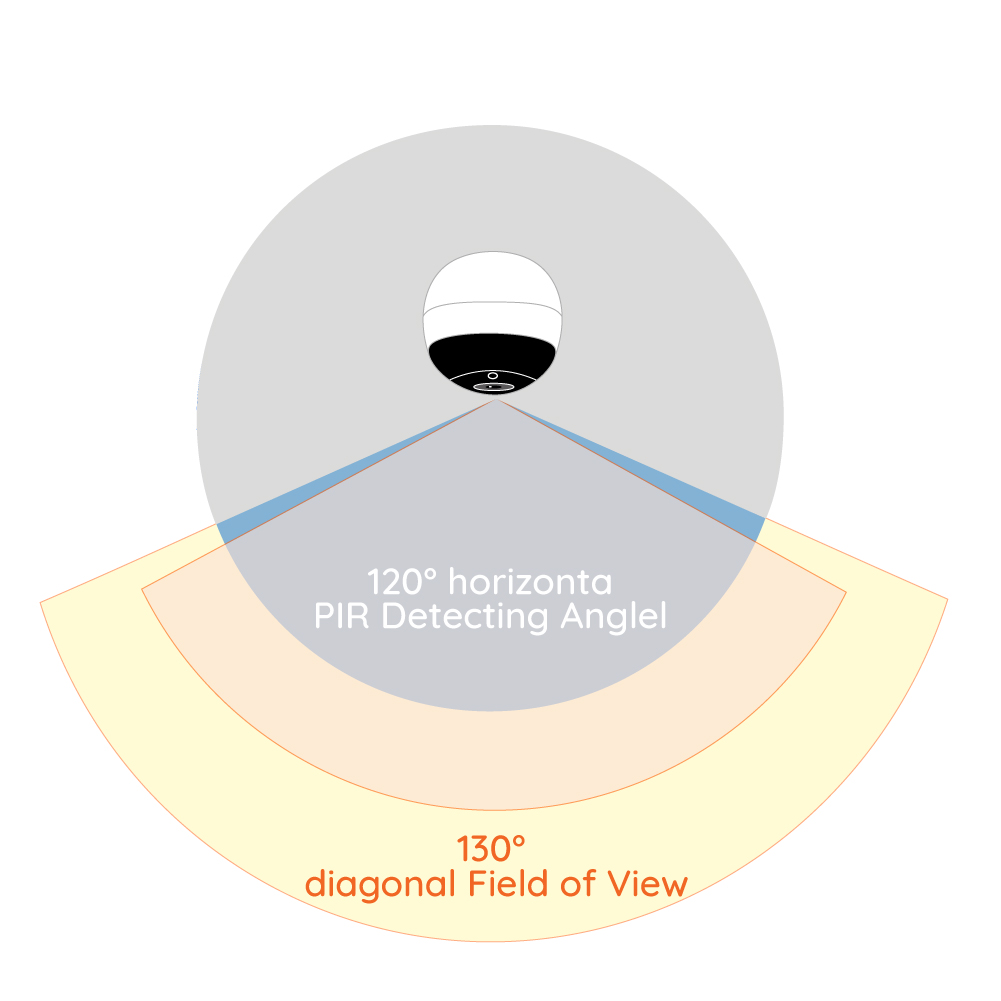 2. The ideal viewing distance is 2-10 meters (7ft — 33ft), within which people will be recognized. To achieve a better viewing experience, it's advised not to place the camera too far away or too high (suggested mounting height: 2-3 meters) from the designated monitoring area.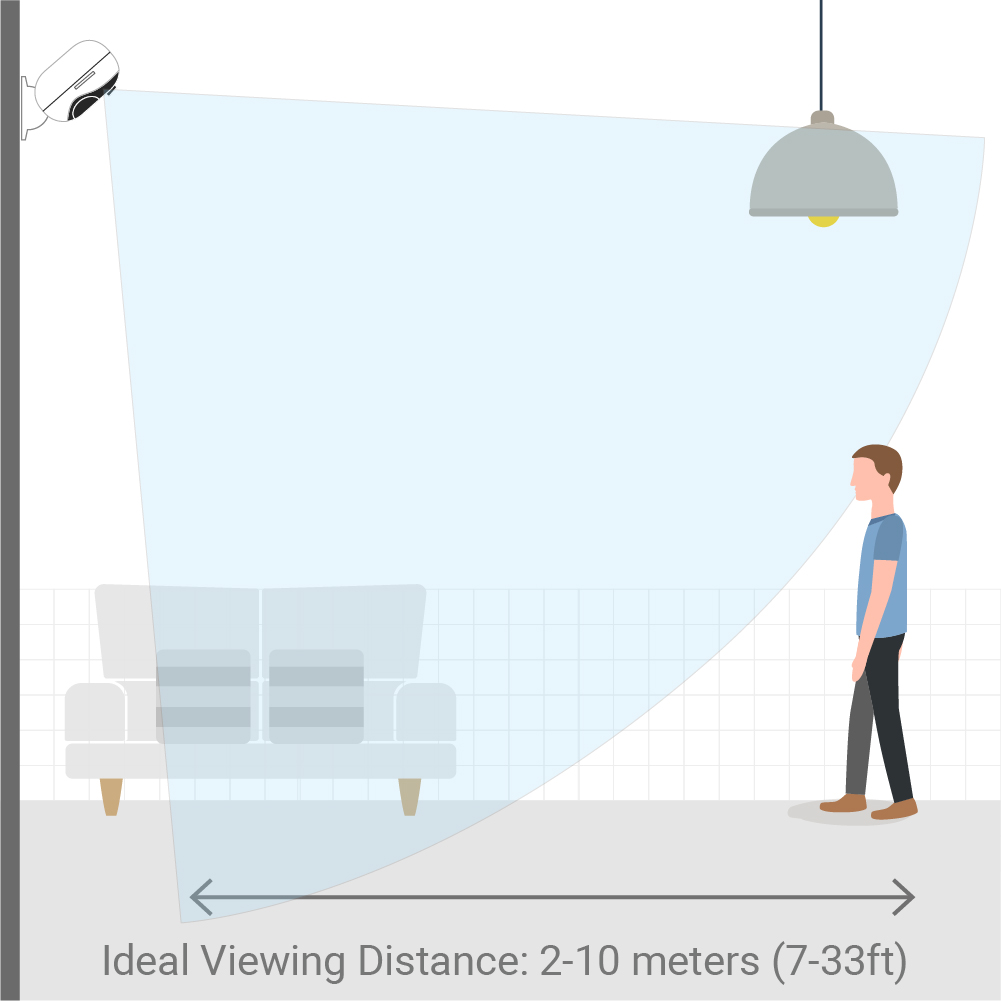 Tip 2: Install cameras according to the detecting field of the PIR motion sensor
1. The detecting distance of PIR motion sensors is 9 meters, and the detecting angle is 120˚ horizontally. Motions out of this range can't be detected.
2. Our PIR motion sensor is more sensitive to side-to-side movement than movement heading straight toward the camera.
For example, when a person moves straight toward the camera (shown below), the PIR motion sensor will be less sensitive to the movement.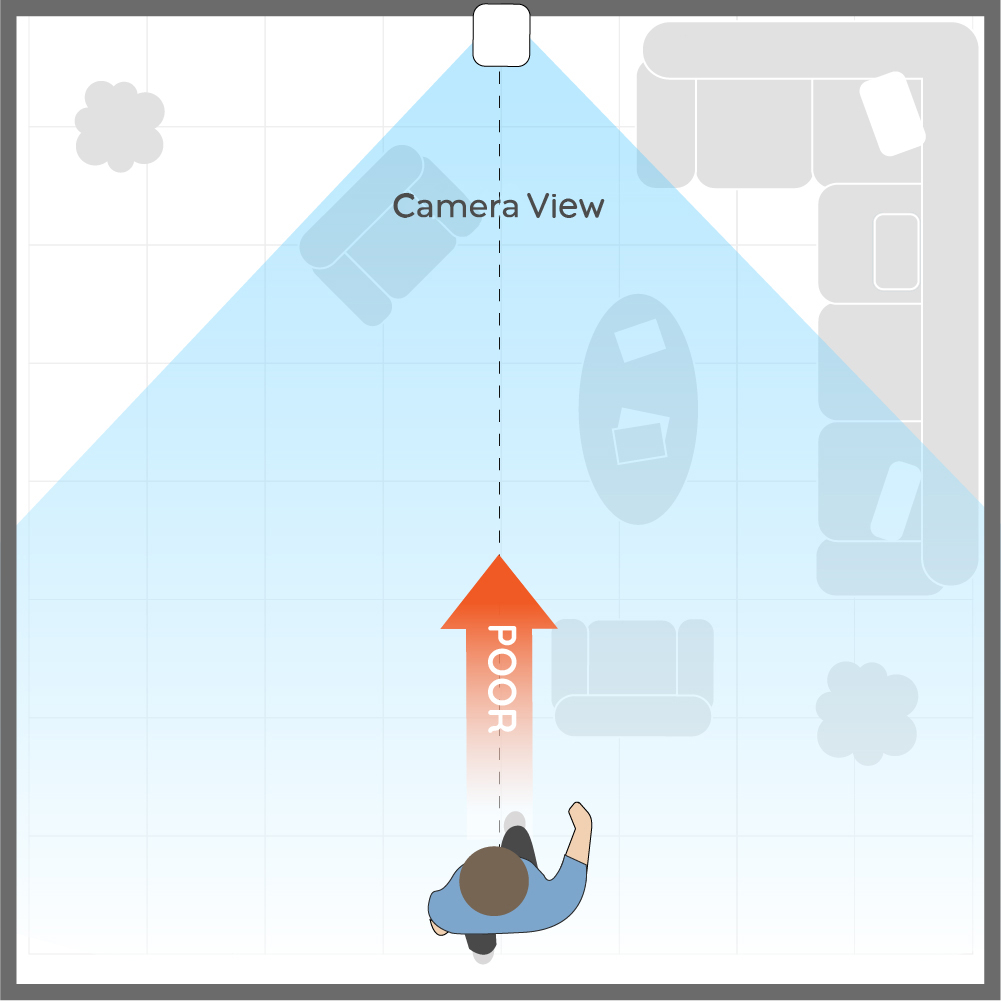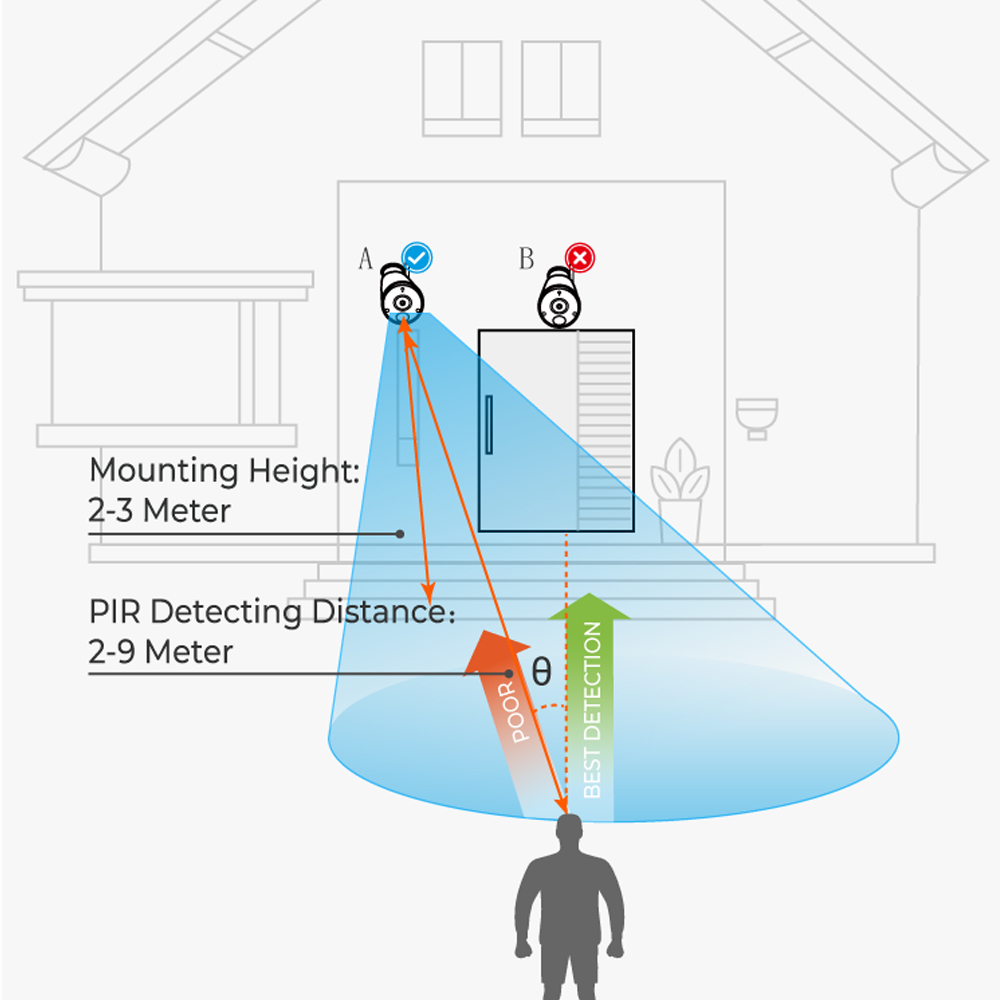 Note: To make the camera work better, mount it well within the coverage of your wireless network.
Camera Installation Dos & Don'ts
For reducing false alarms, please note that:
Do not install the camera facing any objects with bright lights, including sunshine, bright lamp lights, etc.
Do not place the camera too close to a place where many vehicles move frequently; 15 meters (55ft) away from the vehicle is the recommended distance based on our numerous tests.
Stay away from the outlets, including the air conditioner vents, humidifier outlets, the heat transfer vent of projectors, etc.
Do not install the camera facing the mirror.
Keep the camera at least 1 meter away from any wireless devices, including Wi-Fi routers and phones to avoid wireless interference.