When cameras are connected to Reolink PoE NVR, the camera's system information can only be found on the monitor. Refer to the following video or steps to check the model, hardware, and firmware version for the cameras.
Applies to: RLN4-410 (hardware version H3MB17), RLN8-410 (hardware version H3MB02), RLN8-410-E, RLN16-410 (hardware version H3MB02/H3MB06)
Here is a video for your reference.
Step 1. Click on the

 icon to go to the Menu page of the NVR, then choose IP channel to proceed.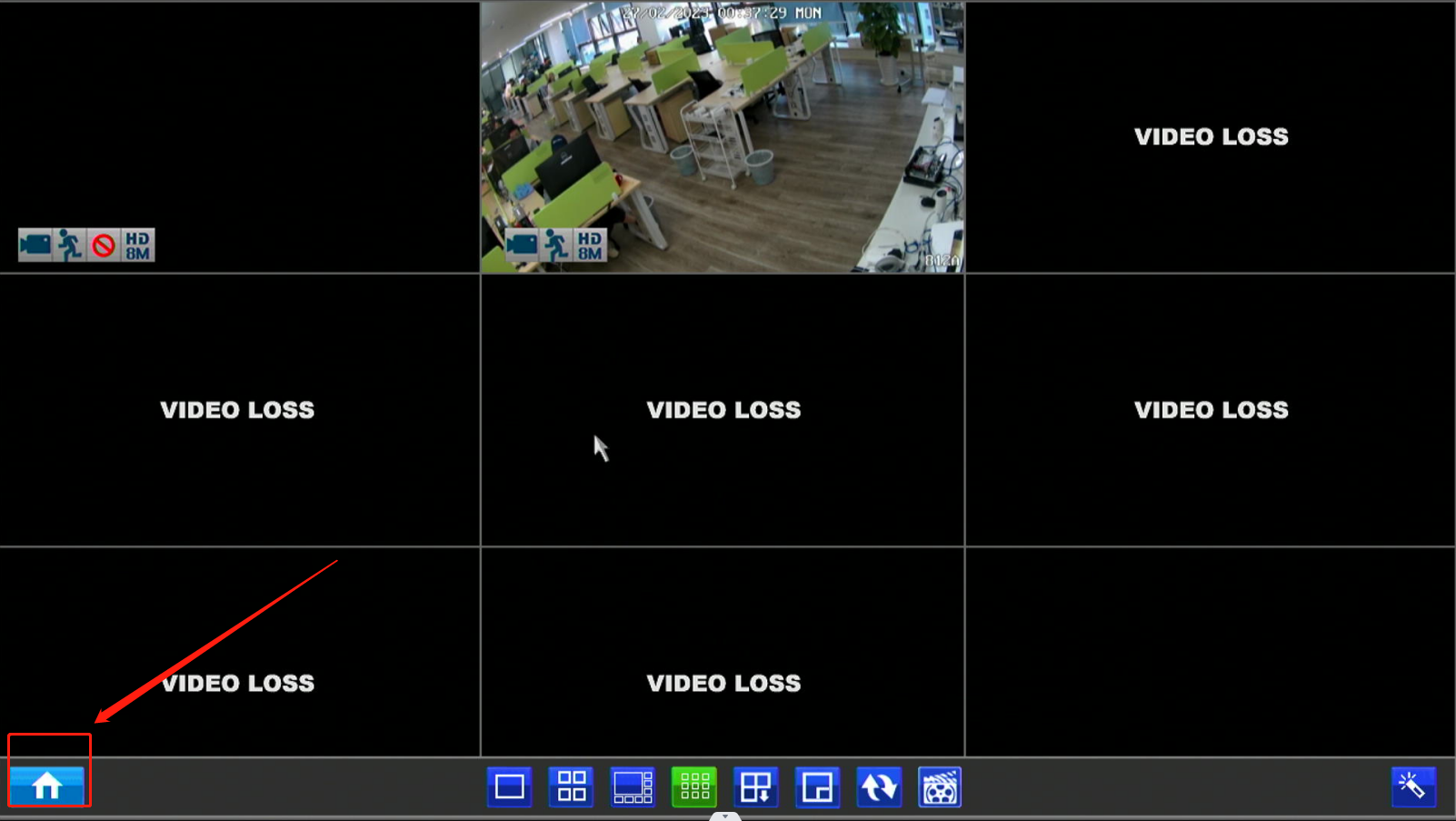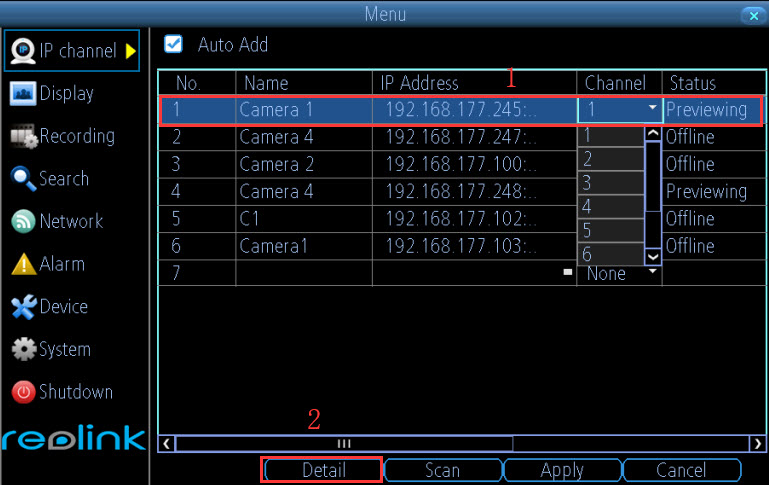 Step 2. Select the channel you want to check firmware version for, then tap on Detail and you will see the Model, Hw No. and FW Version here.