If the time on your camera or NVR is out of sync, you can follow the steps below to sync the date and time via Reolink App.
Applies to: AllReolink NVRs and cameras.
Here is a video for your reference:
Step 1. Log in to your device and tap the gear icon to enter the Device Settings interface.
Step 2. Go to Advanced > Date & Time.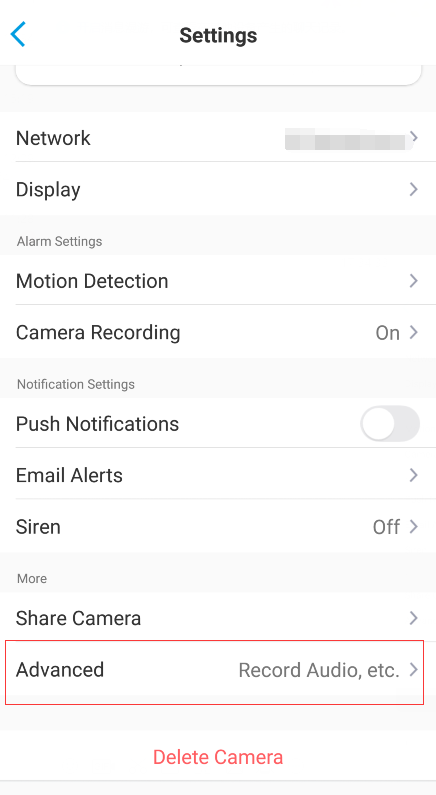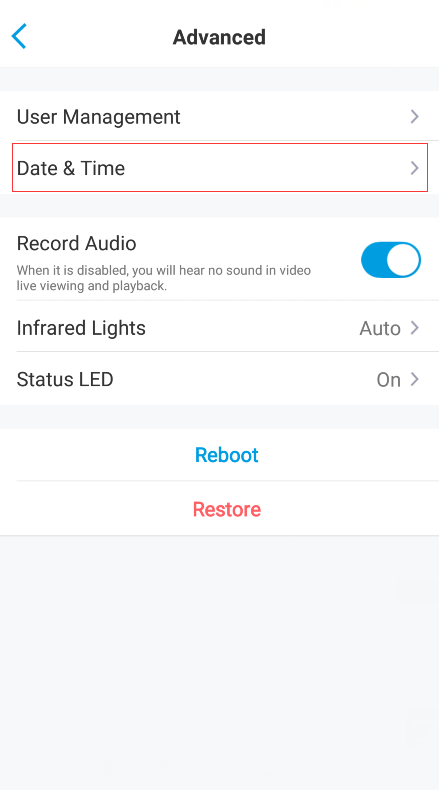 Step 3. Tap Synchronize phone time to sync the date and time of the camera with your phone.