If you want your Reolink devices to run the latest firmware, please follow the steps below to enable Auto Upgrade function for it so that when there is firmware released, the camera/NVR could upgrade automatically. 
Applies to: All Reolink battery-powered cameras, WiFi/PoE cameras with smart detection, and Reolink NVRs.
Step 1. Tap on the gear icon to enter the Device Settings page.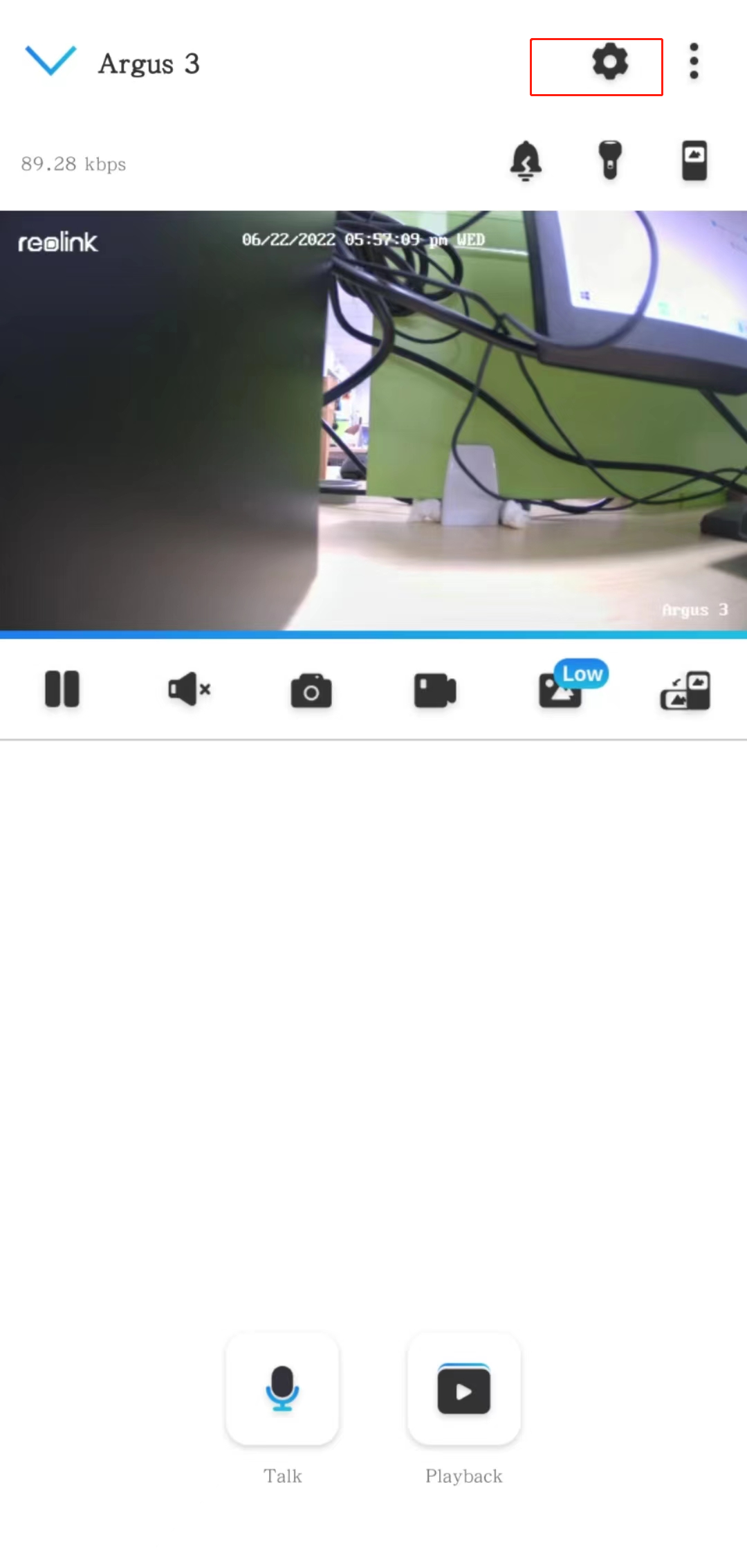 Step 2. Go to the Device Info page, then tap Upgrade Device, and enable the Auto Upgrade button on this page.