If you are using Aol mail to set up email alerts, please kindly refer to the steps below to generate an App password for your Aol mail account as your email password.
Applies to: All Reolink NVRs and cameras.
Step 1. Log in to your AOL mail account and go to Options > Account Info.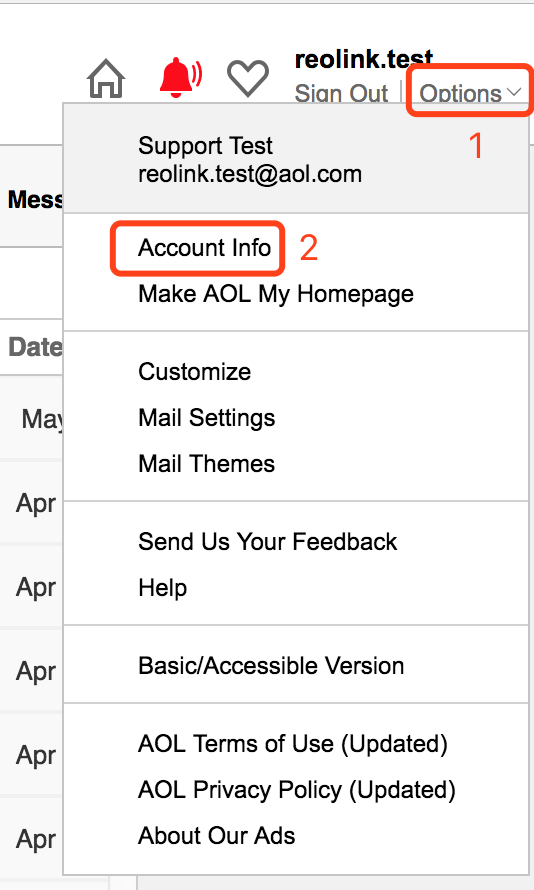 Step 2. Click on Account Security on the left menu, scroll down your mouse and find Other ways to sign in, then click Generate app password.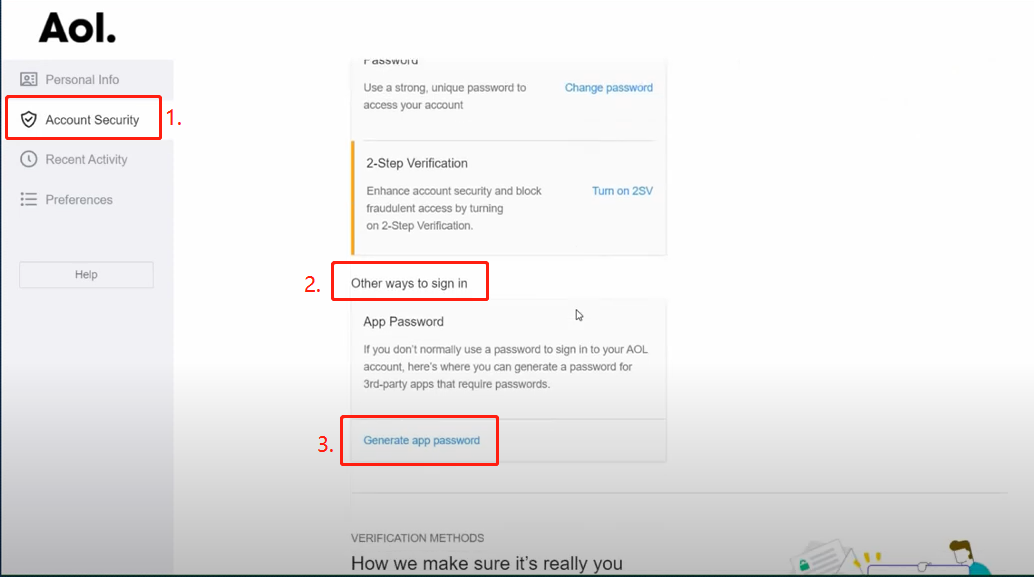 Step 3. Click Get started.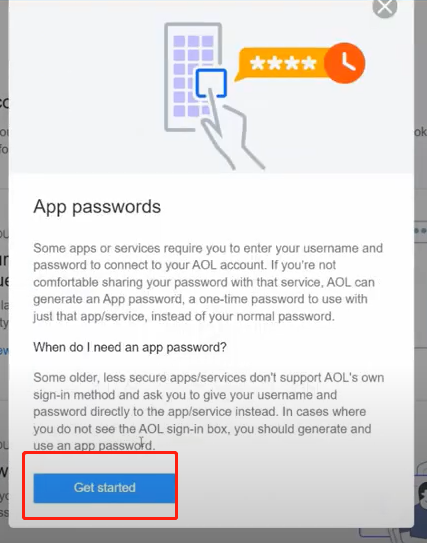 Step 4. Enter your App's name.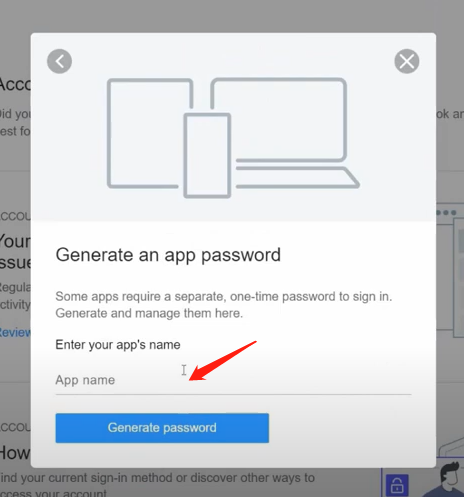 Step 5. Done. Now you can copy the App password for your Reolink device.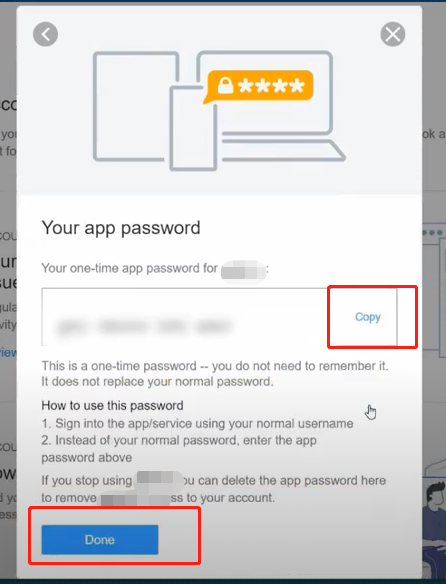 You can follow How to Set up E-mail for Reolink Products to set up email alerts on Reolink software.