In case you'd like to install Reolink  E1 series cameras on the ceiling, we are here to offer a simple guide for you to learn how to make it. You could try it by following read the steps below.
Applies to: Reolink E1, E1 Pro, E1 Zoom
Step 1. Install the Mounting Plate.
Drilling two screw holes on the wall according to the mounting hole template.

Insert the two plastic anchors into the holes in the wall.

Secure the base unit in place by tightening the screws into the plastic anchors.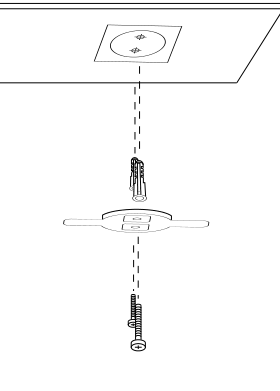 Step 2. Attach the Camera.
Align the camera with the bracket, then turn the camera unit clockwise to lock it in position.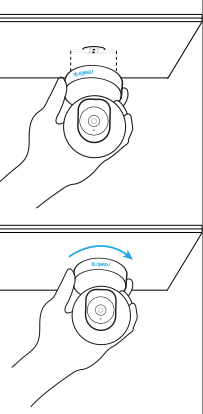 Notes
:
To remove it from the ceiling, turn the camera counterclockwise.

In case your camera is mounted upside down, its picture shall be rotated as well. Please go to Device Settings > Display on Reolink App/Client and click Flip Vertical to adjust the image.