This article will show you how to use the digital zoom function of Reolink cameras to adjust the camera image on Reolink PoE NVR on the monitor.
Applies to: RLN4-410 (hardware version H3MB17), RLN8-410 (hardware version H3MB02), RLN8-410-E, RLN16-410 (hardware version H3MB02/H3MB06)
Step 1. Log in to the PoE NVR on a monitor, left-click camera live view to pop up the toolbar, then click on the Zoom icon in the middle of the bottom bar to enter the next page.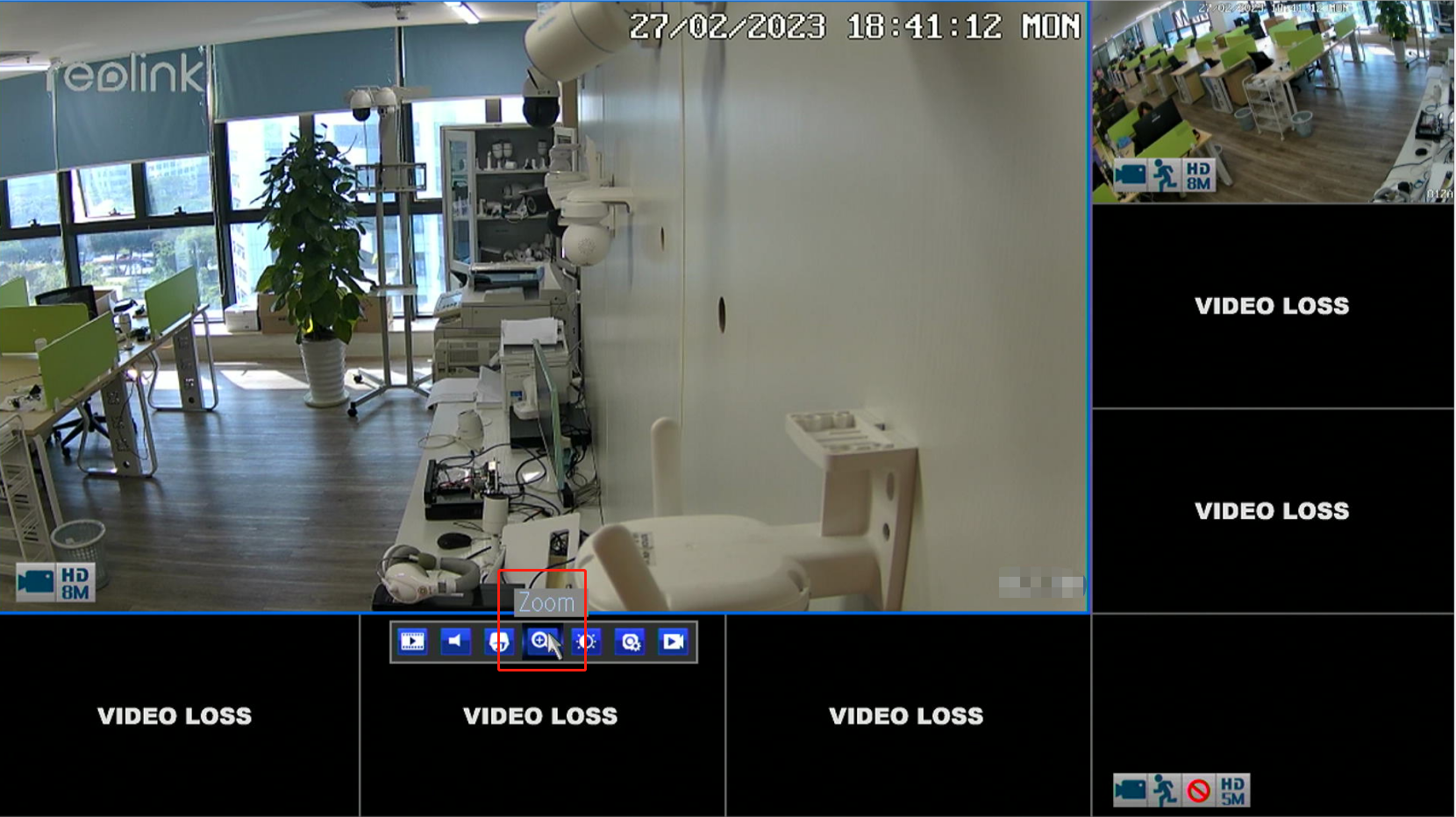 Step 2. Tap on the Zoom in or Zoom out button to adjust the image.