PIR sensor is used for detecting motions for battery-powered cameras. This article will tell you how to turn on/off the PIR sensor via Reolink App and Reolink Client.
Applies to: Reolink battery-powered cameras
The PIR sensor of Reolink battery-powered cameras is enabled all the time by default and can be manually turned on/off by users. With the PIR turned off or disabled, the camera will go into sleep mode and will not respond to any motions. But you can still access the camera and turn on the PIR anytime you want.
Via Reolink App:
Launch Reolink App and turn on/off the PIR sensor on the device list as shown below.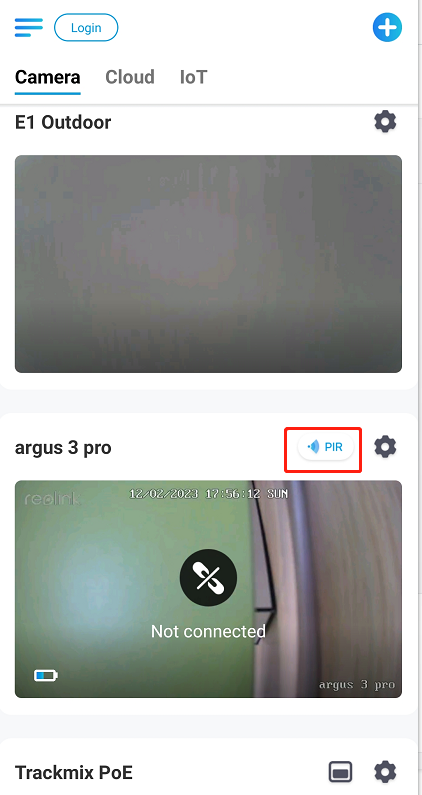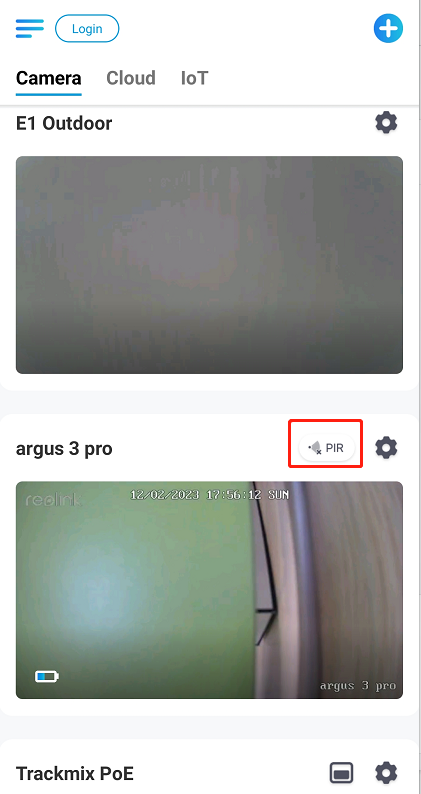 Or tap Settings > tap PIR Motion Sensor to turn off the PIR Motion Sensor.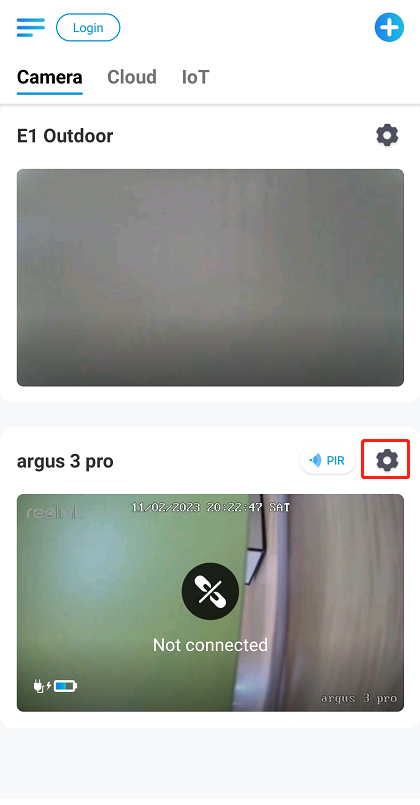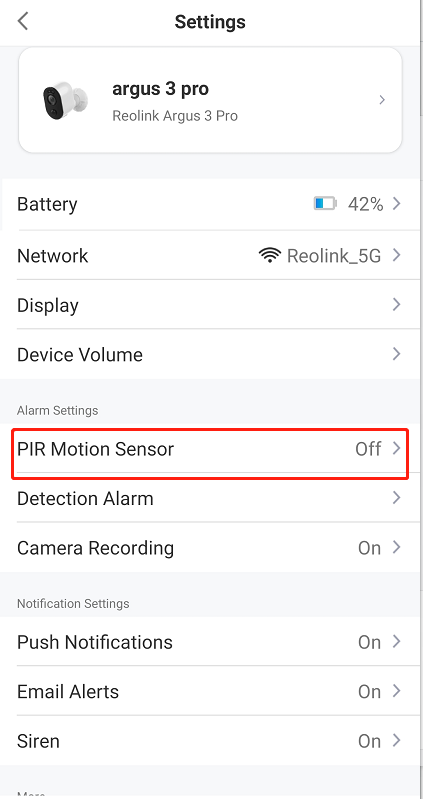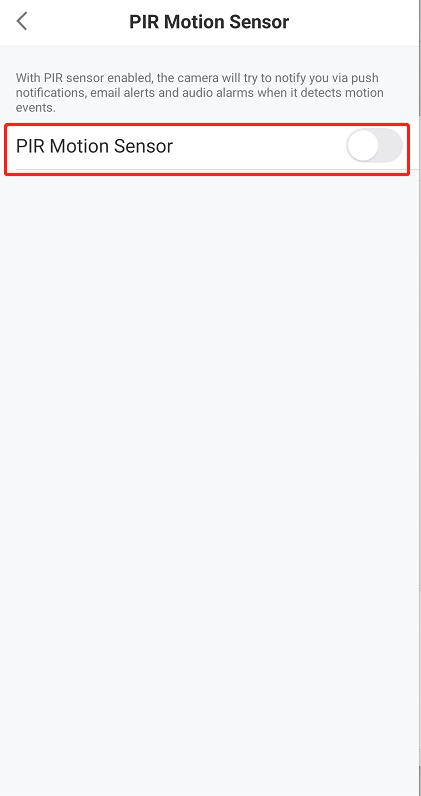 Via Reolink Client:
Go to Device Settings > Alarm Settings, to turn on/off the PIR sensor by enabling/disable the Enable PIR button as shown below.