Applies to: RLC-210W in the NVR kit.
You may follow the steps below to add WiFi cameras to RLK4-210WB2/B4.
Step 1. Power up the RLC-210W camera and the Wi-Fi NVR, and connect the Wi-Fi NVR to a monitor via HDMI or VGA.
Step 2. Plug the RLC-210W camera into the Wi-Fi NVR's LAN port via a Ethernet cable.
Note: This step is only necessary during the initial setup of the camera or after the camera is reset.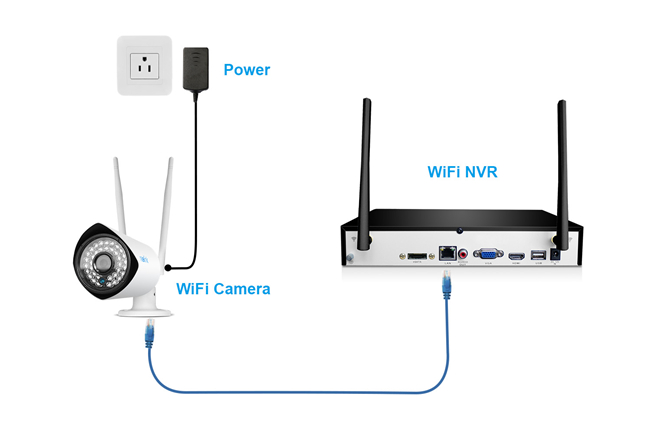 Step 3. Reboot Wi-Fi NVR by unplugging and plugging its power adapter manually.
Step 4. Click 

 at the bottom of the live view page to access the Device List and check whether RLC-210W is shown on the list and in Previewing Status.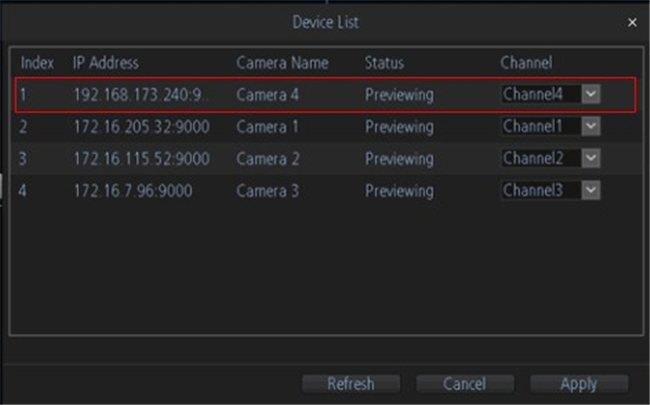 Step 5. Close the Device List and go back to the live view page. Right-click on it, then click 

 at the bottom of live view page and go to Network -> WiFi Setting ->Sync.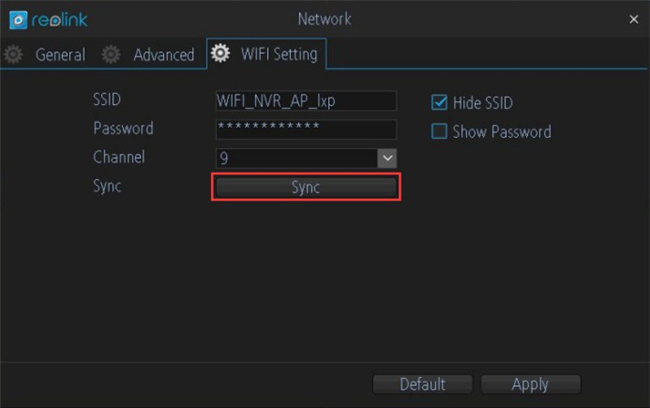 Step 6. Select all channels and click Apply.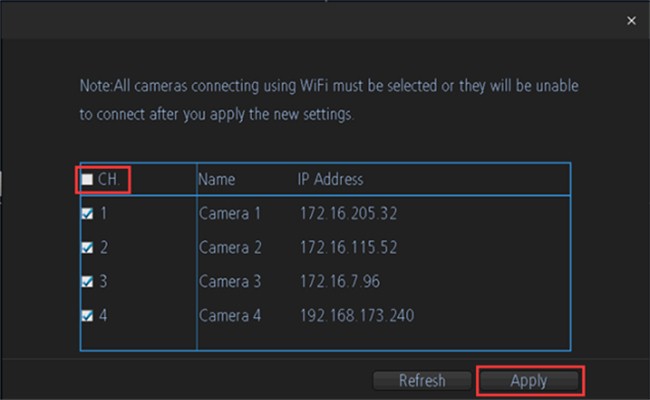 Step 7. Remove the Ethernet cable between the camera and the NVR, and wait for them to be connected via Wi-Fi.