The clip feature is used to zoom in digitally on part of the image you select for the camera. The following steps describe how to use the clip function of Reolink cameras via Reolink App.
Applies to: All Reolink cameras except E1, E1 Pro, Reolink Duo 2 series, Duo Floodlight series, Reolink Duo PoE, Reolink Duo WiFi, TrackMix PoE, TrackMix WiFi and Reolink Lumus(2mp version).
Step 1. Launch Reolink App and go to the Live View page, then tap the Clip icon.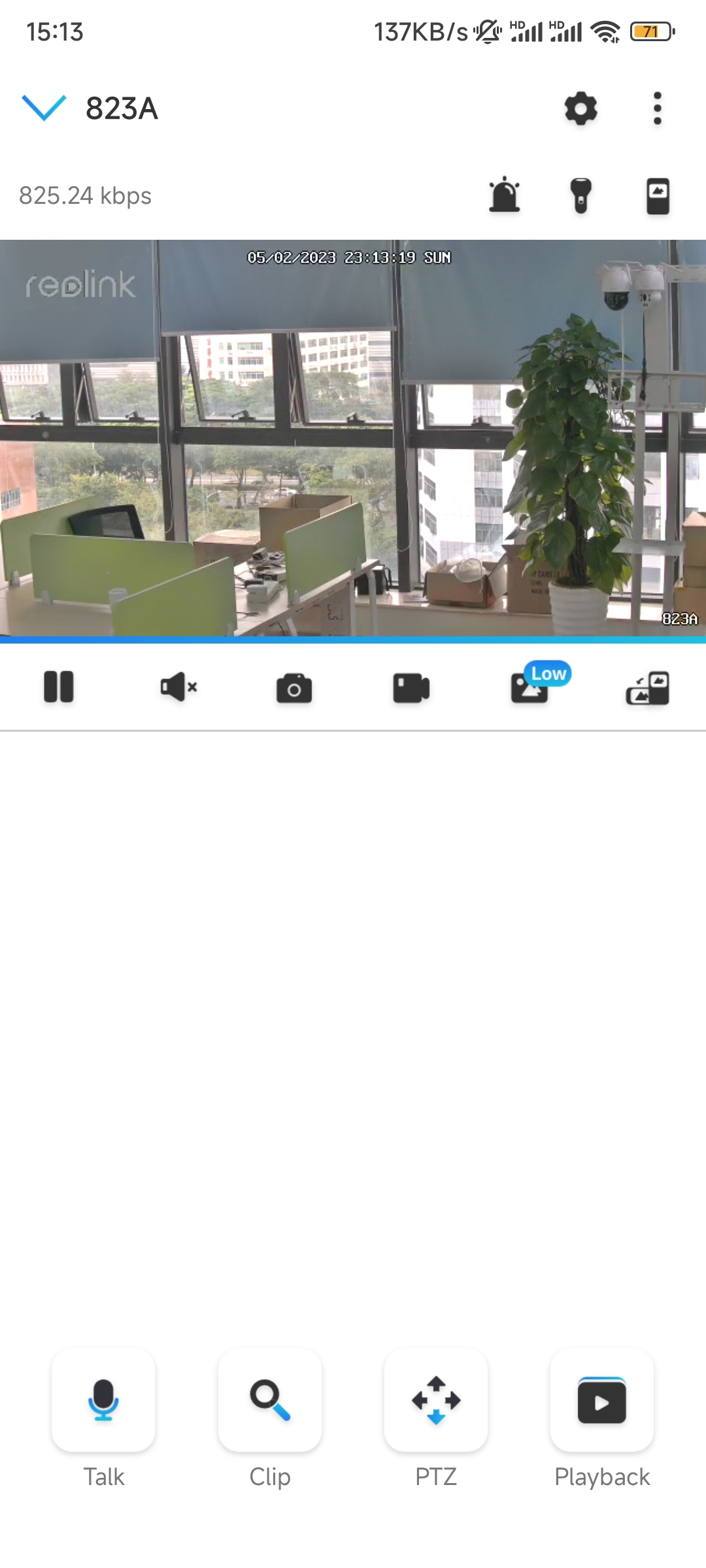 Step 2. Drag the blue rectangle on the live-view image of the Clip menu to the position you want to see. And it will be digitally zoomed in on the live view of the camera.